15 Jul

Metamoris 4 Countdown Video With Chael Sonnen Vs. Andre Galvao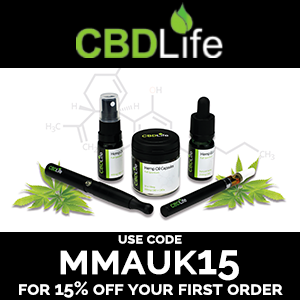 Metamoris has released the countdown video for their main event at Metamoris 4 between former UFC fighter Chael Sonnen and ADCC gold medalist and 2008 IBJJF world champion Andre Galvao in a 20-minute grappling, submission-only match.
Metamoris 4 takes place at the Petersen Automotive Museum in Los Angeles, CA and will stream live as an online pay-per-view for $20 (approx £11.70) at Metamoris.com.
The full card for that event is as follows:
Chael Sonnen vs. Andre Galvao
Josh Barnett vs. Dean Lister
Saulo Ribeiro vs. Robert "Comprido" Medeiros
Vinny Magalaghaes vs. Keenan Cornelius
Garry Tonon vs. Kit Dale
Secret Match
Scottish and proud. I train everyday and like to take everything I do to the max. I am very passionate about MMA. I am not scared of winning, I am scared to death of losing.