18 Jan

Win A 1 Year Subscription To Ufc Fight Pass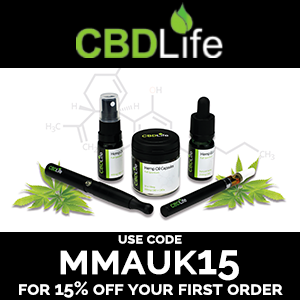 MMA UK are proud to team up the UFC and Mail Sport to offer the chance to win one of three one-year subscriptions to UFC Fight Pass.
UFC Fight Pass is a digital service that gives mixed martial arts fans exclusive access to live UFC events, original and behind the scenes content and as much footage from the world's biggest fight library as you can handle.
To enter, simply CLICK HERE, tell us your name and email address and submit your entry. It's that simple!
Scottish and proud. I train everyday and like to take everything I do to the max. I am very passionate about MMA. I am not scared of winning, I am scared to death of losing.