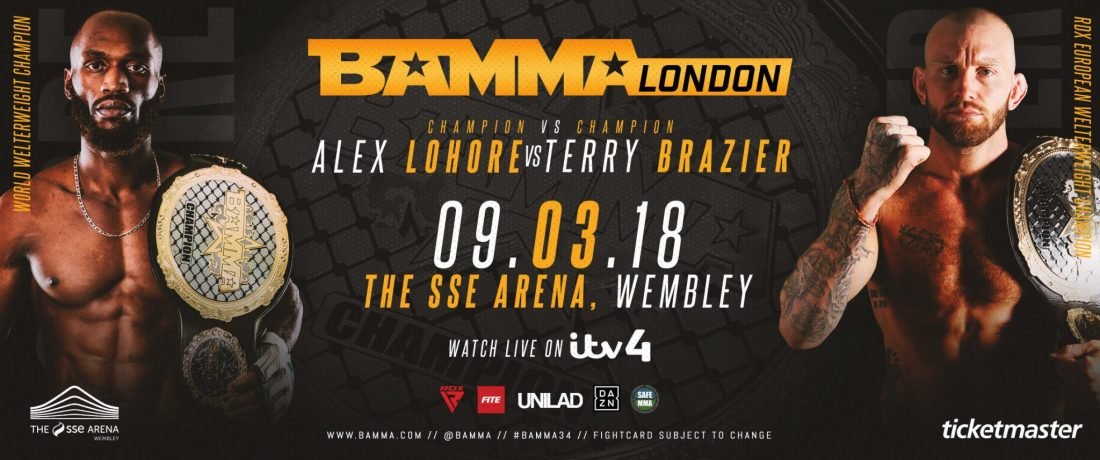 21 Dec

A Rivalry Ignites – BAMMA Welterweight champion Alex Lohore video montage

On March 9 2018 at BAMMA 34 in London, France's Alex Lohore will look to settle the score with England's Terry Brazier for BAMMA'S Welterweight crown. A professional since December 2014 and representing MMA Factory France and New Wave Academy, Alex holds a 14-1 record in fifteen career bouts consisting of seven knockouts, five submissions and two decisions.
In his BAMMA debut at BAMMA 31 in London, Alex knocked out Nathan Jones in the first round to capture the BAMMA Welterweight title. Then in his first title defense at BAMMA 32 in Dublin he submitted Richard Kiely in the first round via kneebbar. In Terry Brazier, Alex is facing a fighter who owns a 8-1 record in nine career bouts consisting of four knockouts, two submissions and two decisions. Terry is coming off a first round submission of Walter Gahadza at BAMMA 29 in May 2017.
Alex's first round submission of Richard Kiely at BAMMA 32 in Dublin
Alex's BAMMA debut against Nathan Jones at BAMMA 31 in London