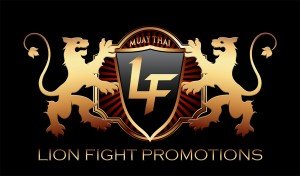 28 Dec

Lion Fight Returns In January With Two Title Bouts

Lion Fight Promotions, an elite worldwide leader in Muay Thai combat, returns to the renowned Foxwoods Resort Casino with a stellar lineup of accomplished and rising stars, and headlined by two world title bouts.

Taking place on Saturday, February 3, Lion Fight 40 is topped by a showdown for the world cruiserweight title as reigning champion and Boston-area sensation Chip "The Surgeon" Moraza-Pollard defends his crown against New Zealand's Slava Alexichek.

The co-main event is expected to be pure fireworks as the exhilarating "Mr. Lightning" Lerdsila PhuketTopTeam from Thailand vies for the World Lightweight championship against Kiwi rival Alexi Serepisos. Adding more spark to the all-star roster, Lion Fight will unveil its new North American title with a clash for the light heavyweight honour between Brett Hlavacek and Elijah "The Mayor" Clarke.

Tickets for Lion Fight 40 go on sale very shortly at www.foxwoods.com (more details to follow).

In the very near future, Lion Fight Promotions will be announcing its new television partner which will be providing live coverage of the events. "A lot of great things are on the horizon for our organization, not the least of which is this spectacular lineup for Lion Fight 40," said Scott Kent, CEO of Lion Fight Promotions.

"Our roster of fighters is unmatched by any Muay Thai promotion in the United States. We are very excited about our 2018 schedule which features five live events at Foxwoods Resort Casino, and we are thrilled to be securing a new television partner that will boost the Lion Fight brand in significant fashion.
"Everything is pointed upwards for Lion Fight and it all begins with this upcoming event that we expect to be one of the best our organization has ever brought to our loyal and growing fan base around the world."
Chip Moraza-Pollard vs. Slava Alexichek – Lion Fight World Cruiserweight Title
Hailing from Plymouth, Massachusetts, Moraza-Pollard (6-0) will enjoy the fan favourite advantage that goes with fighting near his home town. Moraza-Pollard captured the world cruiserweight title at Lion Fight as he registered a unanimous decision win over Paul Banasiak – a bout that concluded with Moraza-Pollard flooring his opponent with a devastating head kick in the dying second of the fifth and final round.
Since then, Moraza-Pollard has added another belt as he represented Lion Fight at Muay Thai Grand Prix's event this past November in London, England, and won the MTGP world title with a dominant performance against then-unbeaten rising star Jordan Smith.
Alexichek (30-8) arrives for his Lion Fight debut coming off the high of winning an eight-man tournament for King in the Ring. Born in Irkutsk, Siberia, Alexichek has lived in Auckland, New Zealand since his youth.
Lerdsila PhuketTopTeam vs. Alexi Serepisos – Lion Fight World Lightweight Title
Few fighters in history have the colourful career that Lerdsila (186-31-5) boasts. The Bangkok, Thailand, product is a global sensation with a resume highlighted by a 100-fight winning streak. The 36-year-old legend is a three-time world champion in three different weight divisions for the prestigious Rajadamnern Stadium promotion in his home country. Lerdsila, who made his organisational debut with a stunning head-kick knockout at Lion Fight 36, is currently on an eight-fight winning streak.
Serepisos (40-10), who will turn 24 years old less than two weeks after Lion Fight 40, makes his organizational debut coming off his own victory in a King in the Ring tournament. A two-time WMC world champion, the Wellington, New Zealand, native will be making his first trip to America but he has previously fought notable competition in China, Hong Kong, Australia, and Myanmar.
Brett Hlavacek vs. Elijah Clarke – Lion Fight North American Light Heavyweight Title
Lion Fight unveils its new North American title in a big way, fittingly with a Big Apple Battle as rival New York City competitors square off.
Hlavacek (18-6) has been a stalwart on the Lion Fight scene, but now moves down to the light heavyweight ranks where he expects to better capitalize on his high-level technique. Clarke (8-1) has long been one of the prevalent faces of Muay Thai in New York, and arrived on the Lion Fight scene with a thorough five-round decision win over Juan Jackson back in September.
More Main Card & Prelim Bouts
Many of Lion Fight's best young talents will take part in Lion Fight 40, including show stealer Cris "Golden Leg" Mims plus the long-awaited return of the dazzling "Don" Julio Pena. Also on the Lion Fight 40 card will be Steve "Put Em To Sleep" Walker and Brian "Magoo" Bogue, both massive fan favourites from the Northeast.
The remainder of the main card along with several preliminary bouts will be announced next week.
Please visit LIONFIGHT.com for news, information and event updates, and follow on Twitter @LIONFIGHT and @LionFightMuayThaiPromotions on Instagram.