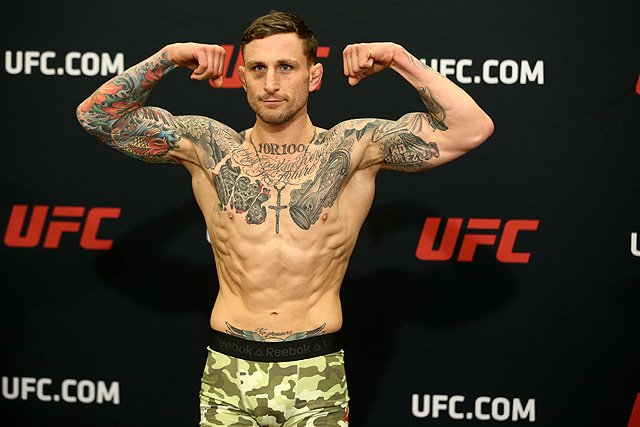 18 Jan

Mr. Momentum – featuring UFC fighter Gregor Gillespie

The UFC'S talent-rich Lightweight division has loads of hungry lions ready to hunt down the opposition. In today's episode of Across The Pond, you will meet an aggressive eastern bull looking to continue his assault at UFC On Fox 27 on January 27. A professional since January 2014 and representing Bellmore Kickboxing Academy and Scarola BJJ, Gregor Gillespie owns a 10-0 record consisting of four knockouts, four submissions and two decisions. Gregor is also a Ring Of Combat veteran.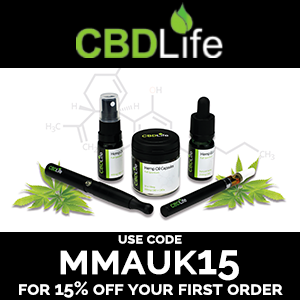 In his MMA debut at Ring Of Combat 47, Gregor defeated Kenny Gaudreau via TKO in the first round. He submitted his next two opponents in Brandon Priest and Justin Herrington. Then at ROC 50, Gregor defeated Justin Stewart in the first round via TKO. He submitted George Sheppard in the first round via arm triangle choke at ROC 51. Gregor defeated Jose Mariscal via TKO in the first round at ROC 54. He defeated Sidney Outlaw via split decision at ROC 55. In his UFC debut at UFN 95, Gregor defeated Glaico Franca via unanimous decision. At UFC 210 he knocked out Andrew Holbrook in the first round and earned Performance of the Night in the process. In his 3rd UFC appearance at UFN 116, Gregor faced TUF 22 alum Jason Gonzalez and submitted him in the second round via arm triangle choke and earned Fight of the night in the process. "The Gift" will be looking for his fourth straight win when he battles Jordan Rinaldi in a Lightweight battle at UFC On Fox 27 on January 27. Good luck Gregor!
Gregor's first round TKO at ROC 54
Gregor's first round TKO of Justin Stewart at ROC 50
Gregor's MMA debut at ROC 47