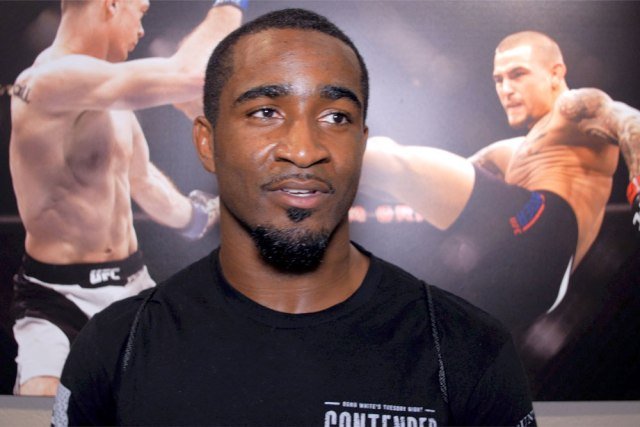 22 Jan

Lone Star Hammer- featuring UFC fighter Geoff Neal

On February 18, the UFC will return to the lone star state with UFN 126. In today's episode of Across The Pond, you will meet a hard hitting fighter hoping to use his hammer-like hands to fuel his way to victory. A professional since August 2012 and representing Fortis MMA, 27 year old Geoff Neal owns a 8-2 record in ten career bouts consisting of five knockouts, two decisions and one submission. Geoff was one of the fighters that earned a UFC contract on season 1 of Dana White's Tuesday Night Contender Series.
In his MMA debut, Geoff submitted David McAfee in the first round via rear naked choke. Then he defeated Zach Board via TKO in the second round. Geoff defeated his next two opponents via decision in Christopher Anthony and Armando Servin respectively. At Legacy Fighting Championships 37, he defeated Charlie Ontiveros via TKO. Geoff defeated Tyler Flores via TKO in the first round. At LFA 16, he defeated Bilal Williams via TKO in round one. At Dana White's Tuesday Night Contender Series 3 Geoff defeated Chase Waldon via TKO in the first round and punched his ticket to the UFC in the process. At UFN 126 on February 18, he will face Brian Camozzi in a Welterweight battle. Good luck Geoff!
Geoff's first round TKO of Chase Waldon at Dana White's Tuesday Night Contender Series 3-