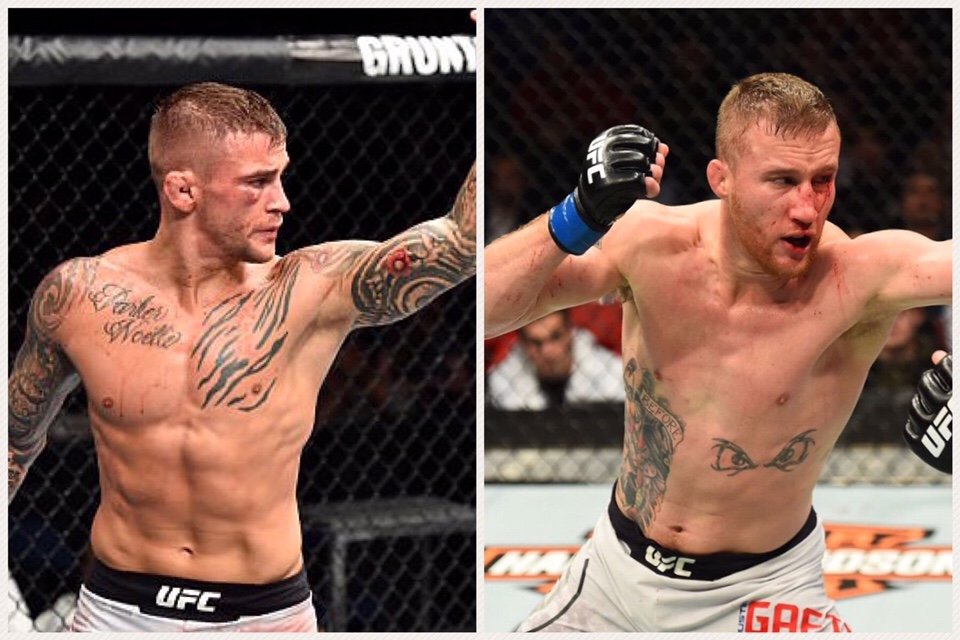 14 Apr

Dustin Poirier vs. Justin Gaethje: What will go down?

Two of the gamest and most dangerous strikers at 155lbs throw down this Saturday in the headliner in the UFC's trip to Arizona, as former Featherweight Dustin 'The Diamond' Poirier looks to continue his beat down at his now comfortable Lightweight home against former WSOF best and recent promotion newcomer, wrestling ace and slick boxer Justin 'The Highlight' Gaethje at UFC Fight Night Glendale. Louisiana native Poirier showed both his striking and grappling skills last time out against Anthony Pettis, lighting up the former UFC and WEC champ for 2 rounds before a vice like a body lock forced 'Showtime' to tap due to a rib injury. Meeting another former champ in his most recent Octagon walk, Gaethje went to war with Eddie Alvarez, landing damaging leg kicks before a brutal knee in the clinch in the final round to an exhausted Gaethje seen him slump to the canvas, losing his undefeated record in the process.

Unbeaten in his last three outings, Poirier finished the aforementioned Pettis is style, after a controversial 'No Contest' against Alvarez. Poirier hurt Eddie badly early in the first round until a knee to a grounded Poirier forced a second-round stoppage. Avenging his early loss to the fast-handed Michael Johnson against division stalwart Jim Miller, Poirier outstruck the experienced Lightweight for the majority of there three-round affair, walking away with a dominant decision. The American Top Team star is most likely reaching his career pinnacle at 29 years of age, and a stoppage victory over 'The Highlight' Gaethje would leave very few contenders ahead of him in the 155lbs shark tank. With Brazilian striker Edson Barboza featuring in the main event of UFC Fight Night Atlantic City against grappling supreme Kevin Lee, an ideal matchup would see the winner of these two bouts squaring off.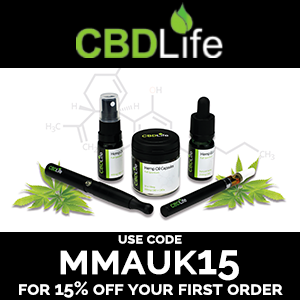 One of the most resilient and toughest mixed-martial artists to ever make the often grave transition to the Ultimate Fighting Championship, NCAA Division-I All American wrestler Gaethje has evolved into a deadly knockout artist since his foray into combat sports. The Trevor Wittman trainee burst onto the main stage against Michael Johnson last year, taking a first-round stoppage victory after a barrage, in one of the most memorable rounds in Octagon memory. With multiple victories caused by leg kicks, Gaethje's calf and inside kicks are only rivalled by previously mention Muay Thai practitioner Edson Barboza at 155lbs. Successfully defending his now-defunct World Series of Fighting title an incredible five times against the likes of Nick Newell and Luiz Firmino, hometown hero Gaethje is one of the most prolific finishers in modern MMA.
I feel this matchup will be separated by technique over power, something both men have in abundance, but with Poirier, I believe his stand up is much slicker and polished. Another huge factor is the debilitating leg kicks of Gaethje, a tool he utilizes like not many other when given the opportunity. Given Justin's wrestling prowess, Poirier would be wise to avoid such exchanges.
Dustin Poirier via knockout.