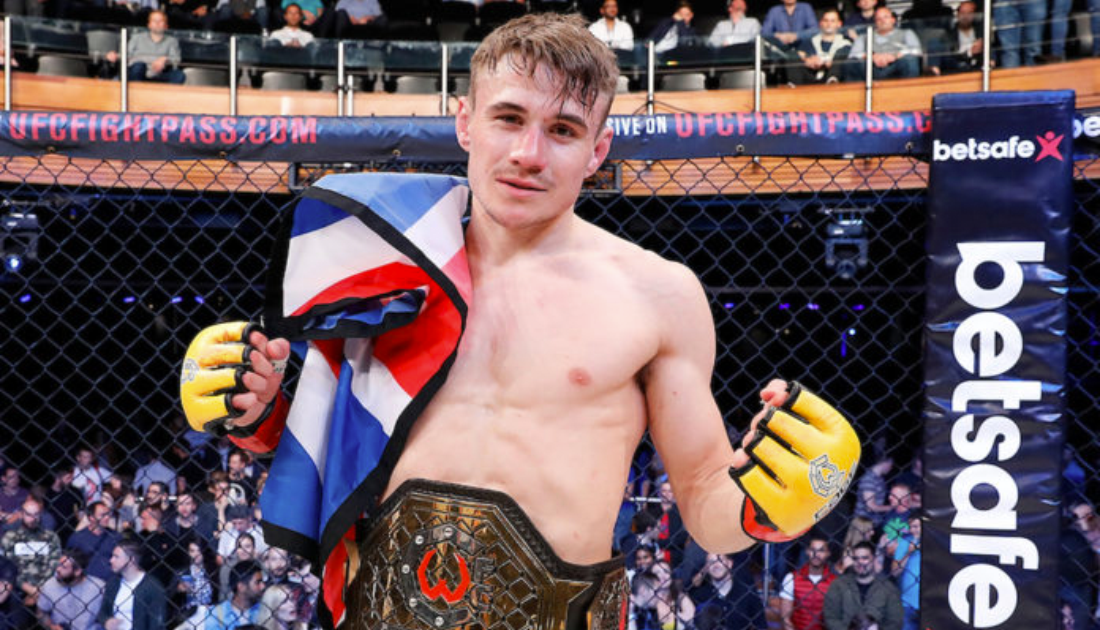 31 May

Utica welcomes Nathaniel Wood this Friday

Nathaniel 'The Prospect' Wood (13-3) makes his UFC debut this Friday.  Facing Johnny Eduardo (28-11) in Utica, New York.  Wood is the former Cage Warriors Bantamweight Champion.  A knockout artist, with 10 of his 13 victories coming by way of TKO/KO.  His victory over Josh Reed in September became a viral sensation. Whilst the young Englishmen's last victory, over Luca Lovine in under a minute proved he was ready for the UFC.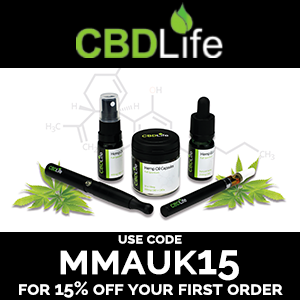 Wood trains out of Team Titan MMA.  Under the guidance of former UFC fighter and British MMA pioneer Brad Pickett.  With Pickett last year in an interview with the metro stating he believes Wood will reach the top of the sport.  The retired English fighter has high hopes and admiration for his young student.  Which is understandable due to the accomplishments Wood has achieved already.
Wood's opponent is Johnny Eduardo, a Brazilian fighter.  Eduardo has been with the UFC since 2011.  However despite the seven year career in the organisation, he has only been able to compete 6 times, due to numerous injuries.  His UFC record consists of 3 wins and 3 defeats.  His last bout came June 2017, where he was defeated by Matthew Lopez in the first round by TKO.  Despite this loss, the 37 year old Eduardo is a highly experienced martial artists and has been competing since 1996.  This Friday will be his 40th professional MMA fight.  Although he will be dealing with the new generation in Nathaniel Wood.
The bout will take place this Friday at Utica, New York.  With the card being headlined by another important banatamweight contest between Marlon Morares and Jimmy Rivera.  Wood vs Eduardo will be the second contest of the evening.   With the fight being on the UFC early prelims and available on UFC Fight Pass.  However for the UK fans the UFC early prelims won't begin till 11:30pm.
Despite the time difference, if you are a fan and you are up, I would definitely recommend staying up to watch Wood. This is his chance to impress in the UFC.  Showing an American audience what the UK fans have been admiring for the last few years.  With many fans already being aware of the young Brit, due to his viral sensation videos.
Wood has been soaking up the UFC experience this week.  Posting on his social media accounts, showing his fans what he been doing during the build up this week with the UFC.  To keep up to date with Wood during his week, follow him on Twitter and Instagram (T: @TheProspectMMA / IG: theprospectmma).
The 24 year old is a name to look out for in the next couples of years.  Another product of the Cage Warriors banner, who has the talent to make a real impact in the bantamweight division at the highest level.  However he now needs to prove he is ready for the big time, and is capable of calibre of opponents he and his fans believe he is ready for.  In the same week one of Britain's biggest MMA name retires in Michael Bisping, its a timely introduction for the next generation of British fighters to enter the octagon.
In 2014 I took part in a white-collar boxing event.  At the time I had little interest in anything to do with any form of fighting.  However it was a bucket list thing to do.  Being involved in a real fight.  What happened?  I actually won!  Stoppage in the last round via right hook to the body.  I was pumped, excited and motivated!  I took a second fight and… got absolutely battered.  However during the build up I got into great physical shape and began watching lots of boxing videos on YouTube.  From watching boxing it evolved into watching muay thai (kicks and elbows got me excited), and from muay thai I stumbled across MMA.  I have been hooked ever since.
Whats my favourite thing about MMA: Obviously the fights themselves are captivating and exciting.  However I take personal interest in how organisations and fighters go about marketing and promoting themselves in a highly competitive and growing market.