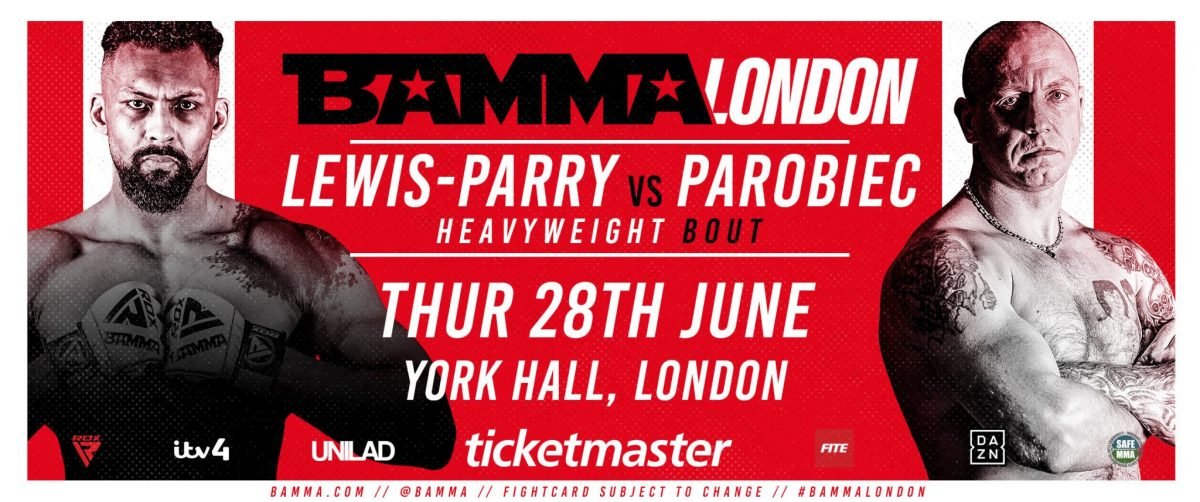 18 Jun

BAMMA London Co-Main Event Confirmed

BAMMA today announce two more electric bouts to be added to the BAMMA Fight Night London: McKee Vs. Brazier fight card, including the Heavyweight co-main event that pits 'Chopper' Chi Lewis-Parry against 'The Punisher' Lucasz Parobiec in a bone-crunching number one contender's bout.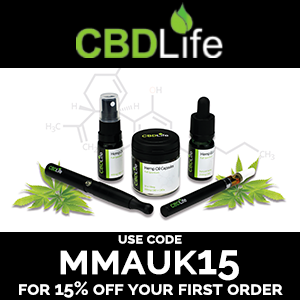 After his debut outing at the SSE Arena, Wembley, Chi Lewis-Parry has been seeking an immediate matchup after the bout ended in a No Contest against the 'Crazy Bear' Stav Economou.  He now faces the dangerous and unpredictable Lukasz 'The Punisher' Parobiec in a co-main event that will determine who the number one contender to the BAMMA Heavyweight Title is.  Parry is on a mission though, as he has sights set on winning BAMMA Gold and nothing and no one is going to get in the way of 'Chopper' achieving his ultimate goal.
In what is guaranteed to be an electric paced affair, Featherweights Elliot 'Toyboy' Hoye and Adrian Molenda match up at the York Hall event. With Daniel Barez on top of the division, these two young upstarts could put themselves on the road to a potential title shot with a strong performance and big win on 28th June.
For more information and full fight card bamma.com
BAMMA Fight Night London: McKee Vs. Brazier takes place on Thursday 28th June at York Hall, London.  Tickets are on sale now from Ticketmaster and bamma.com
BAMMA Fight Night London Fight Card
York Hall, London, 
28th June 2018
.
MAIN CARD
MAIN EVENT
Lightweight Bout
Rhys 'Skeletor' McKee (c) Vs. Terry 'The Dominator' Brazier
CO-MAIN EVENT
Heavyweight Bout
'Chopper' Chi Lewis-Parry Vs. Lukasz 'The Punisher' Parobiec
Featherweight Bout
Anthony 'Pretty Boy' Taylor Vs. Mike 'Pretty Boy' Hales
Featherweight Bout
David 'Demolition Man' Khalsa Vs. John 'No Mercy' Nicholls
Welterweight Bout
James 'Monkey Boy' Reedman Vs. Jefferson 'Shadow Demon Blaximus' George
Welterweight Bout
Jahreau 'The Nightmare' Shepherd Vs. Karl 'Shifty' Donaldson
Featherweight Bout
Cameron 'Party' Hardy Vs. Kingsley Crawford
Flyweight Bout
Elliott 'Toyboy' Hoye Vs. Adrian Molenda
MMA fan from Glasgow, Scotland.