Wrestling takeover at Bellator 201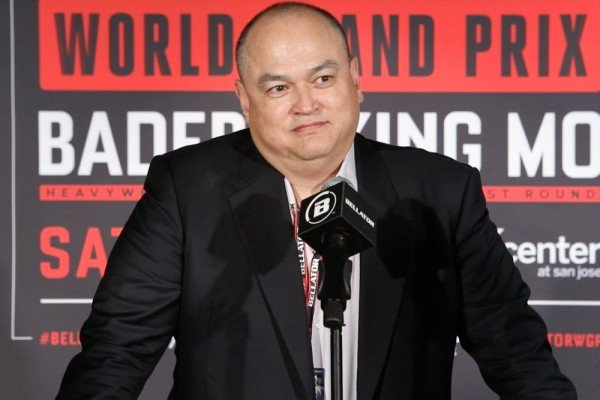 by Kayla Baity
Bellator was quick to pick up the many wrestlers making their transition into MMA and their 201 card displays much of their newer signed talent.
Tyrell Fortune (4-0) Heavyweight and NCAA wrestling champion, Joey Davis (3-0) Welterweight and 133-0 collegiate wrestler and Ed Ruth (5-0) Welterweight and 3-time NCAA wrestling champion discuss their upcoming fights leading up to Bellator 201.
Subscribe to my YouTube Channel
Subscribe to my YouTube Channel
Preliminary card  | Paramount Network 7 p.m. EST/4 p.m. PST]
Welterweight: Craig Plaskett vs. Joey Davis
Welterweight: Andy Murad vs. Ed Ruth
Women's strawweight: Keri Melendez vs. Tiani Valle
Heavyweight: Tyrell Fortune vs. Josue Lugo
Women's flyweight: Kristi Lopez vs. Paola Ramirez
Light heavyweight: Jordan Young vs. Jamal Pogues
Lightweight bout: Jacob Rosales vs. Joshua Jones
Featherweight: Jay Jay Wilson vs. David Conte
Bantamweight: Victor Rosas vs. Ricky Furar
Watch the prelims and post-lims live and free on the Bellator app.