Zabit Magomedsharipov to train at KHK MMA Bahrain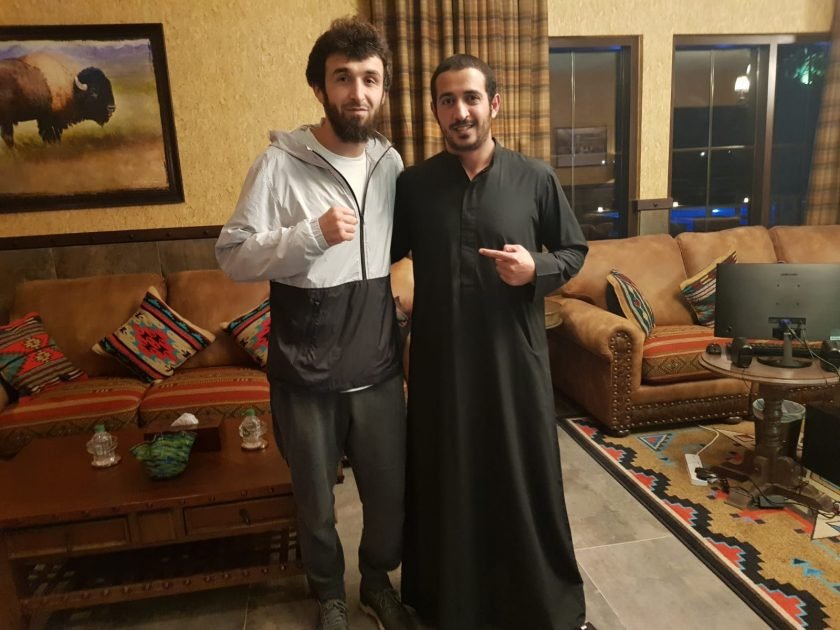 by Frankie Anderson
Zabit Magomedsharipov visited the Kingdom of Bahrain and will be training at KHK MMA Bahrain ahead of his fight against Yair Rodriguez at UFC 228.
KHK MMA Bahrain is an initiative by His Highness Sheikh Khalid bin Hamad Al Khalifa, the founder of Brave Combat Federation. Zabit had a meeting with Sheikh Khalid bin Hamad Al Khalifa discussing Mixed Martial Arts in Bahrain and the initiatives by Bahrain directed towards the global expansion of the sport.
Bahrain supports upcoming talent from Dagestan and multiple fighters have signed with Brave Combat Federation.
Zabit will be joined by his countrymen including striking coach, Renat Abu Ahmad, Eldar Eldarov lightweight fighter and IMMAF world championship gold medalist, Murtaza Talha Ali.
KHK MMA Bahrain specialises in wrestling and combat sambo, as the training facility works closely with some of the iconic coaches in the world including John Kavanagh and Abdulmanap Nurmagomedov.
The training facility had attracted a host of MMA fighters and legends including Frankie Edgar, Wanderlei Silva, Cris Cyborg, Eduardo Dantas, Mehdi Baghdad, Karl Amoussou, Khabib Nurmagomedov, Frans Mlambo, Hamza Kooheji, Rustam Khabilov and Eldar Eldarov.
KHK MMA Bahrain helped the Bahrain national team for Amateur MMA to rank second in the IMMAF World rankings in 2018. Zabit will be staying for a week-long camp in Bahrain to train alongside KHK MMA fighters.
Brave Combat Federation had recently announced their first global initiative for the continent of Africa.
Brave 14 will be hosted in Tangier, Morocco on 
18th August
 making Brave Combat Federation the first global promotion to host an event in Africa.