September 8 2018, at ON-X Centre in Linwood, Scotland. ON TOP returns to the ON-X Centre in Linwood for an action-packed night of MMA. Follow the results below as they happen.
PRO LIGHTWEIGHT
Robert Nystrom (Halmstad MMA, Sweden) vs Stevie Mcintosh (Higher Level)
Stevie Mcintosh def. Robert Nystrom by submission rd.2 (rear naked choke)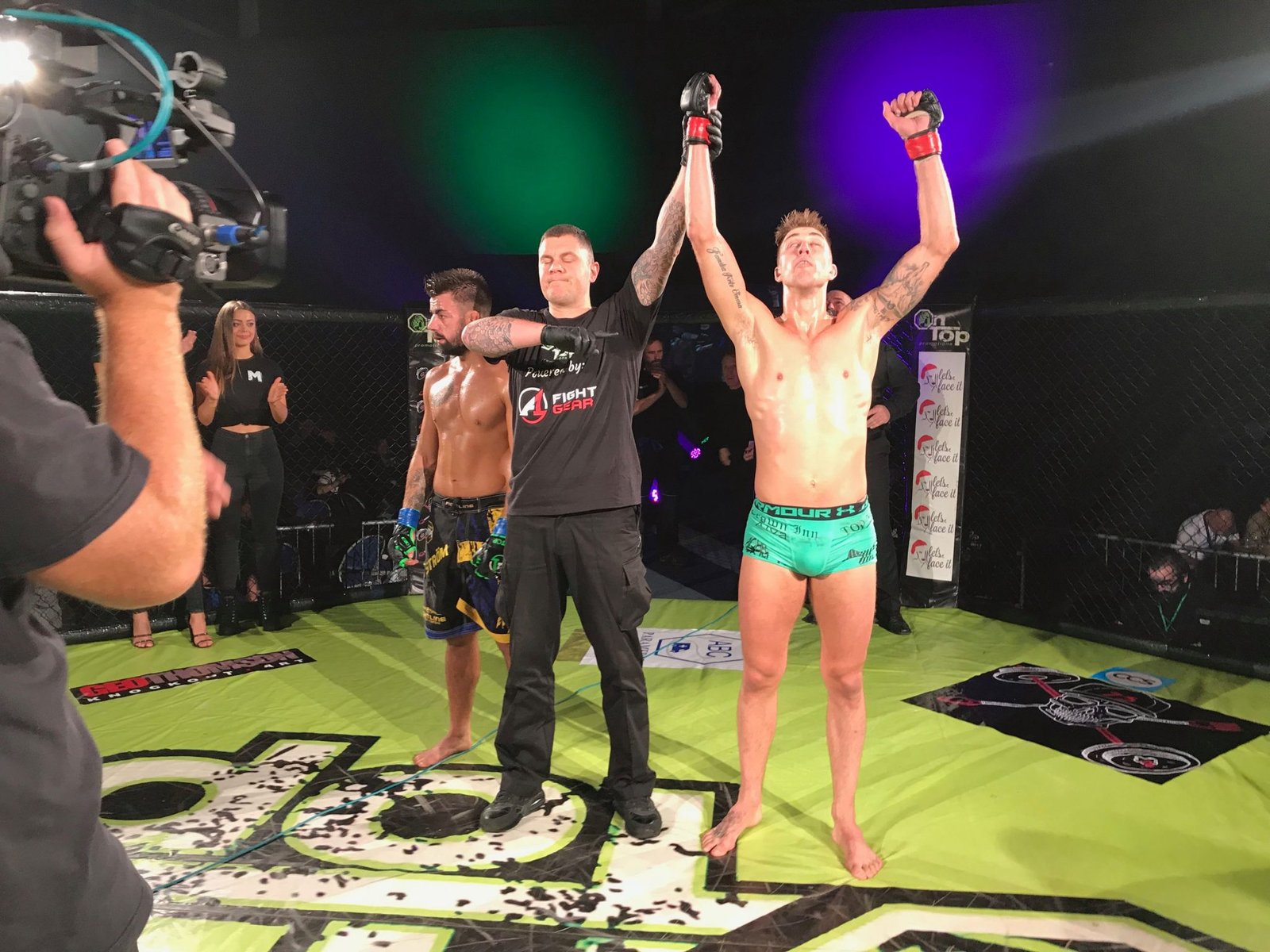 PRO LIGHTWEIGHT
Aidan Stephen (SBG Moray) vs Paul McCulloch (Glasgow Fitness)
Aidan Stephen def. Paul McCulloch rd.2 by technical submission (rear naked choke)
AMATEUR WELTERWEIGHT TITLE
Ollie Mannion (Shaolin MMA Ireland) vs Graham Postlethwaite (Ayrshire Fight Academy)
Graham Postlethwaite wins in Rd. 1 via Armbar submission.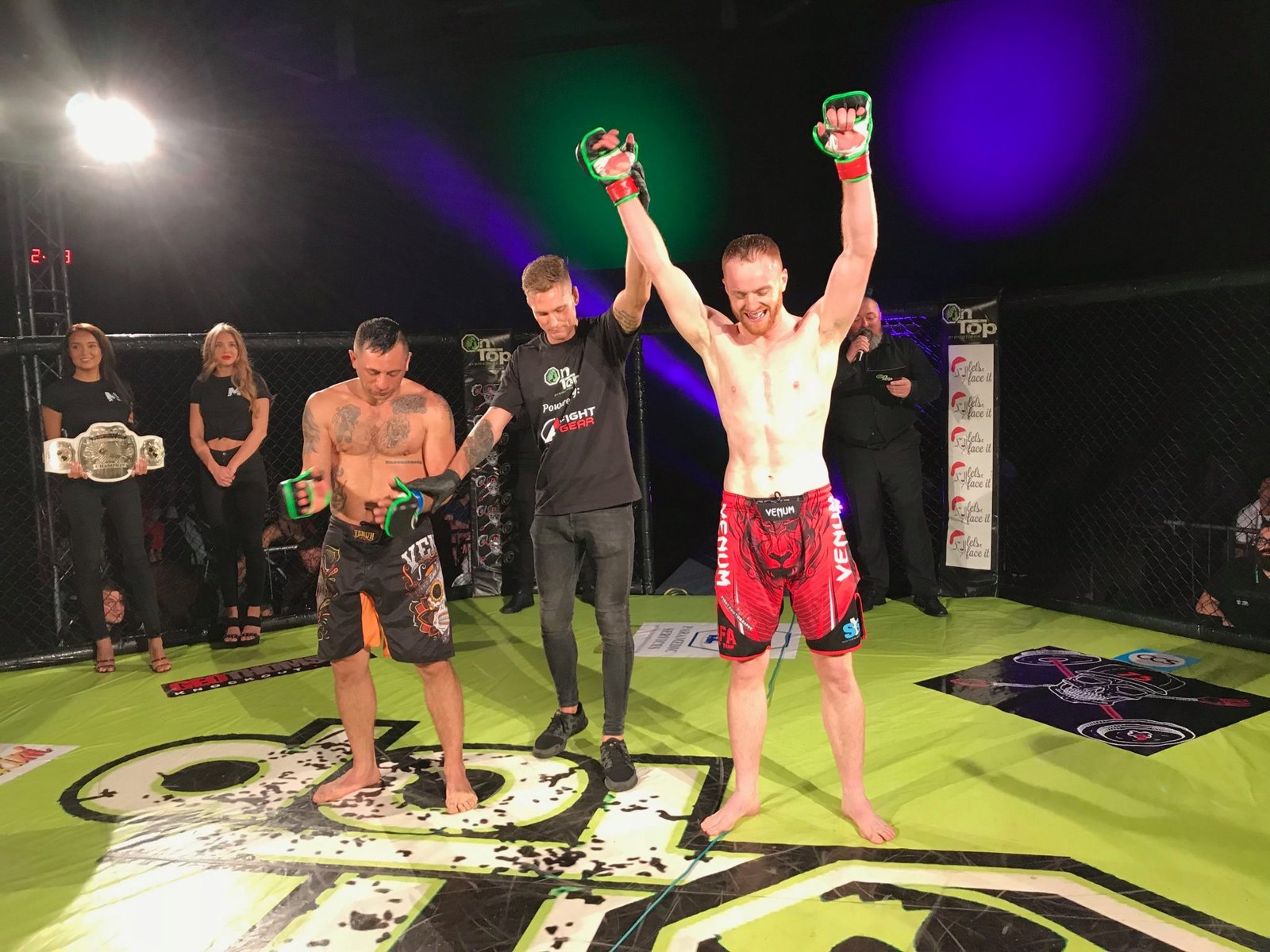 AMATEUR FEATHERWEIGHT TITLE
AJ Gana(Independent) vs Justin Flannigan (Higher Level)
Justin Flannigan def. AJ Gana by unanimous decision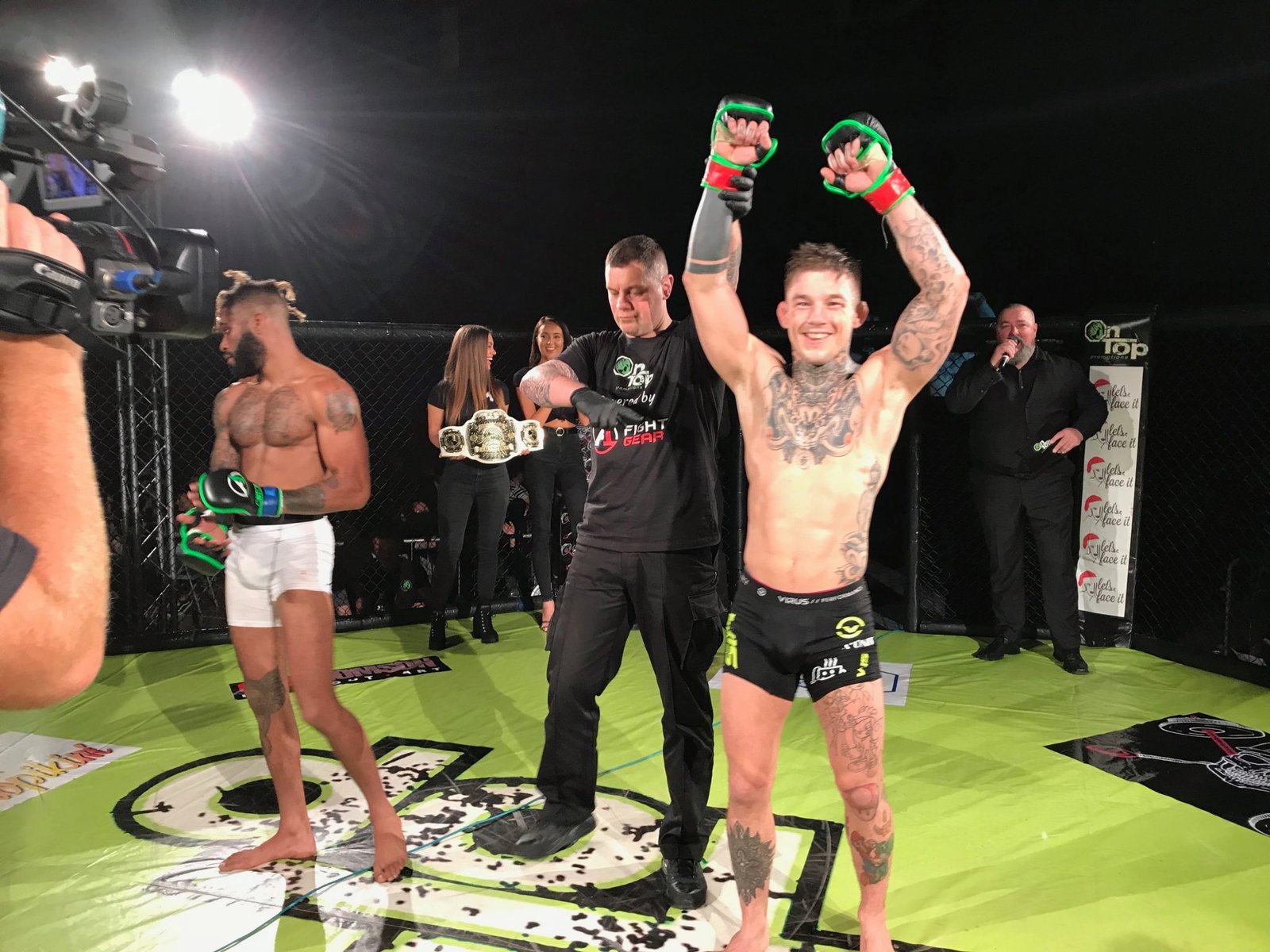 AMATEUR MIDDLEWEIGHT
Frazer Hirsch (House of Pain) vs Alex Feld(Obsidian MMA)
Frazer Hirsch def. Alex Feld by unanimous decision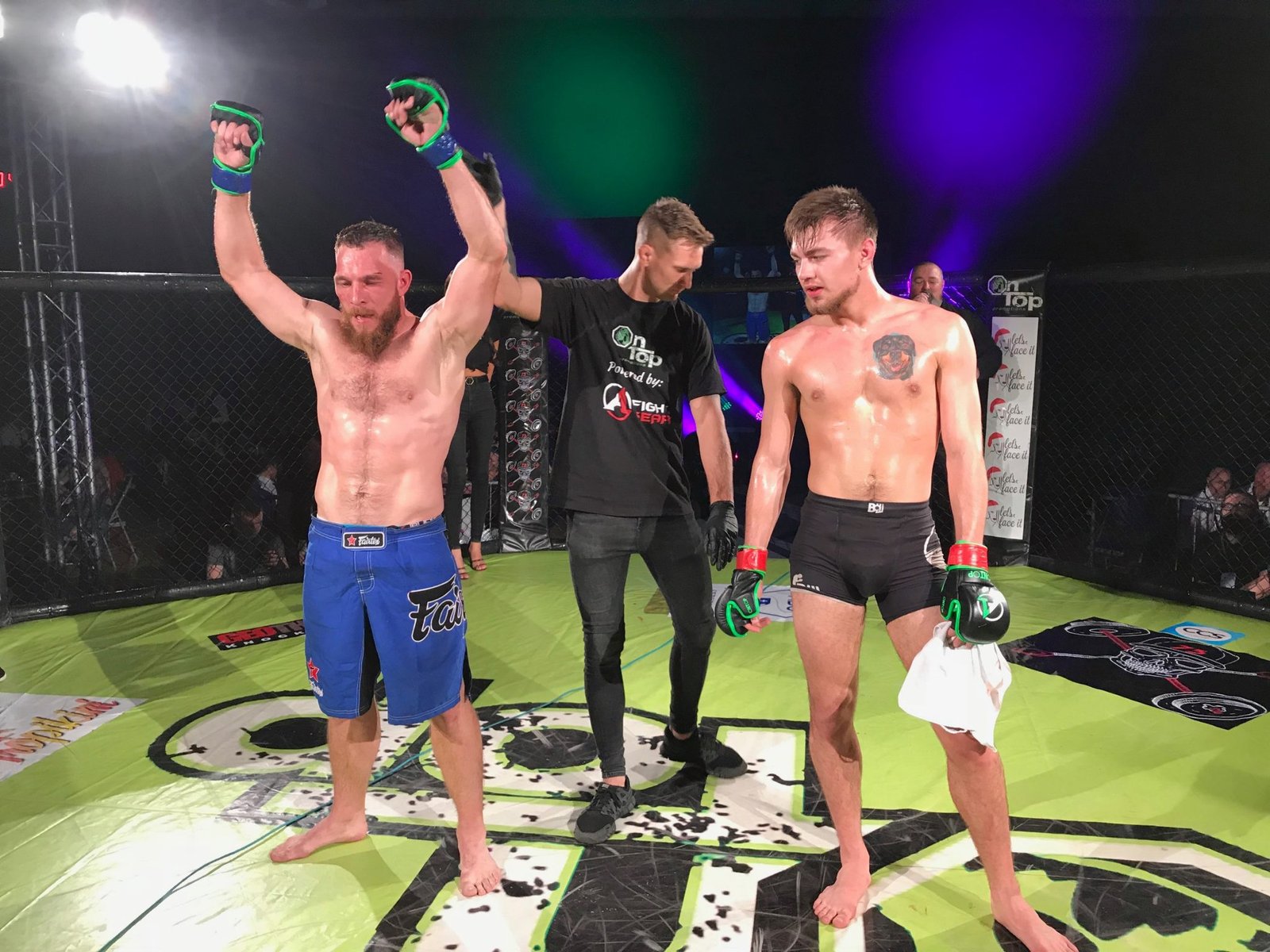 AMATEUR FLYWEIGHT
Brent Batley(DMMA) vs Darren Crighton (Ayrshire Fight Academy)
Darren Crighton def. Brent Batley rd.1 by Technical Submission (Armbar)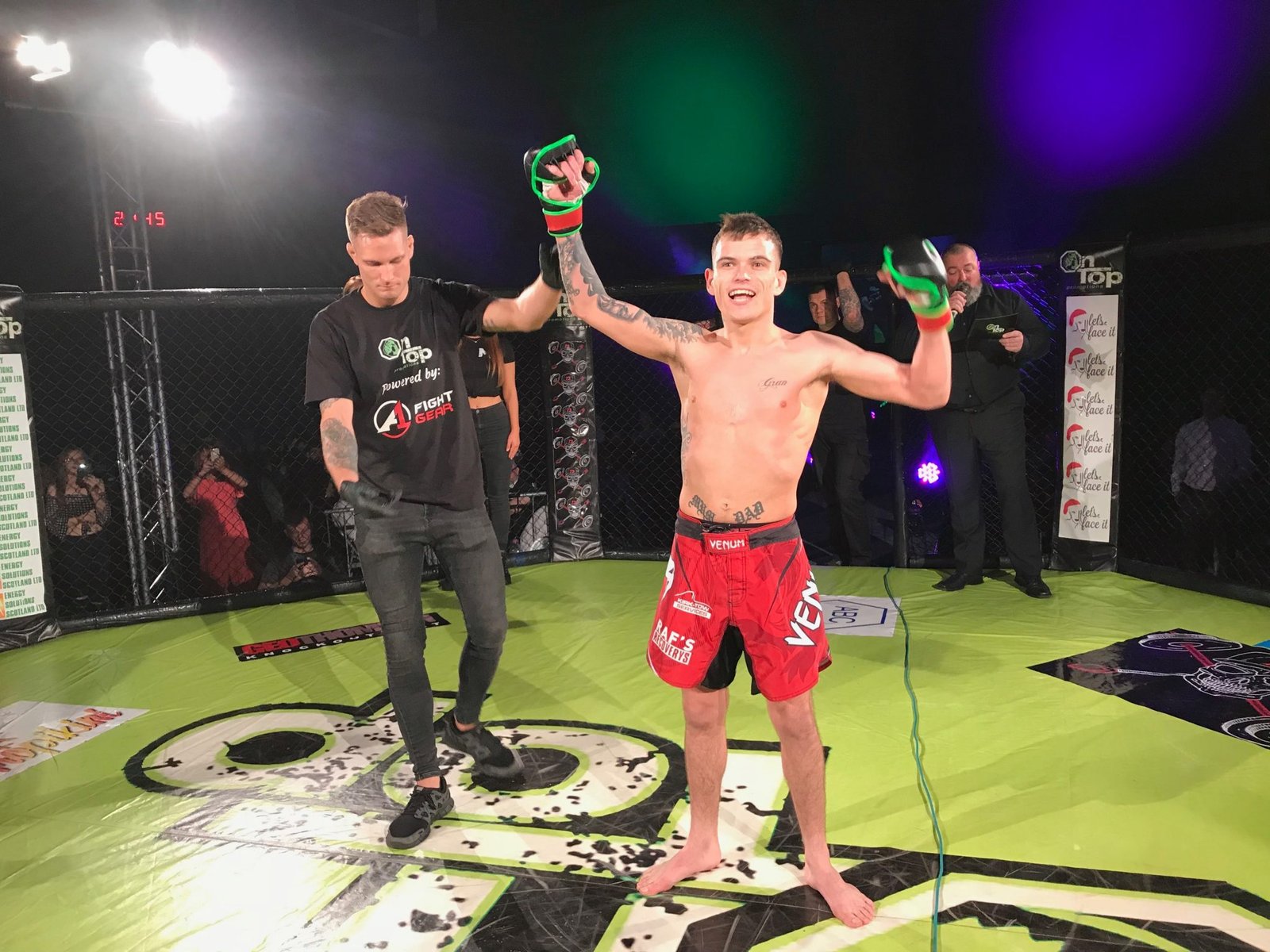 AMATEUR BANTAMWEIGHT
Aaron Towns(Results Gym) vs Chris Nicol (Spartans MMA)
Chris Nicol def. Aaron Towns by submission rd.3 (rear naked choke)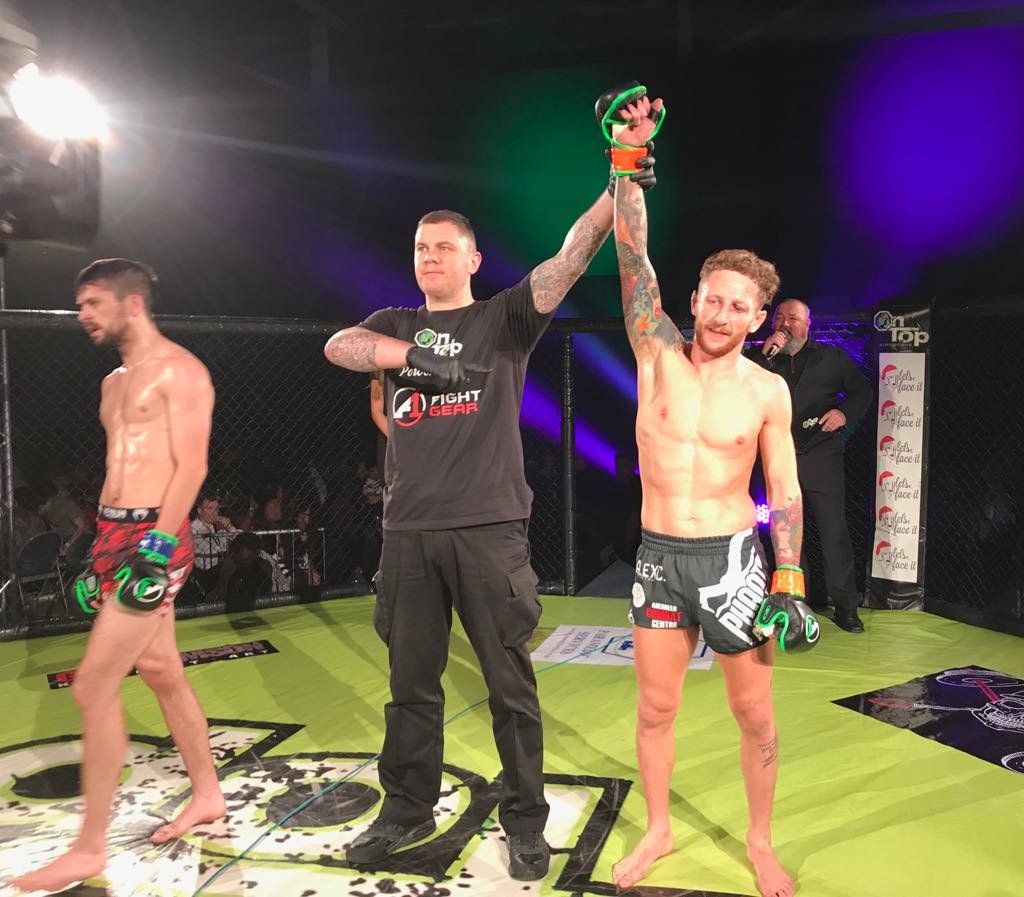 AMATEUR 80KGS CATCHWEIGHT
Stephen Mullen (Shaolin MMA) vs Kunle Lawal (Higher Level)
Kunle Lawal def. Stephen Mullen by unanimous decision
AMATEUR 68KGS CATCHWEIGHT
Neil Mclay (MXP) vs Jonathan Moreland (JAX MMA)
Jonathan Moreland def. Neil Mclay by TKO rd.3 (strikes)
AMATEUR 75KGS CATCHWEIGHT
Brian Borland(DMMA) vs Dominic Sharkey (Spartans MMA)
Dominic Sharkey def. Brian Boreland rd.2 (rear naked choke)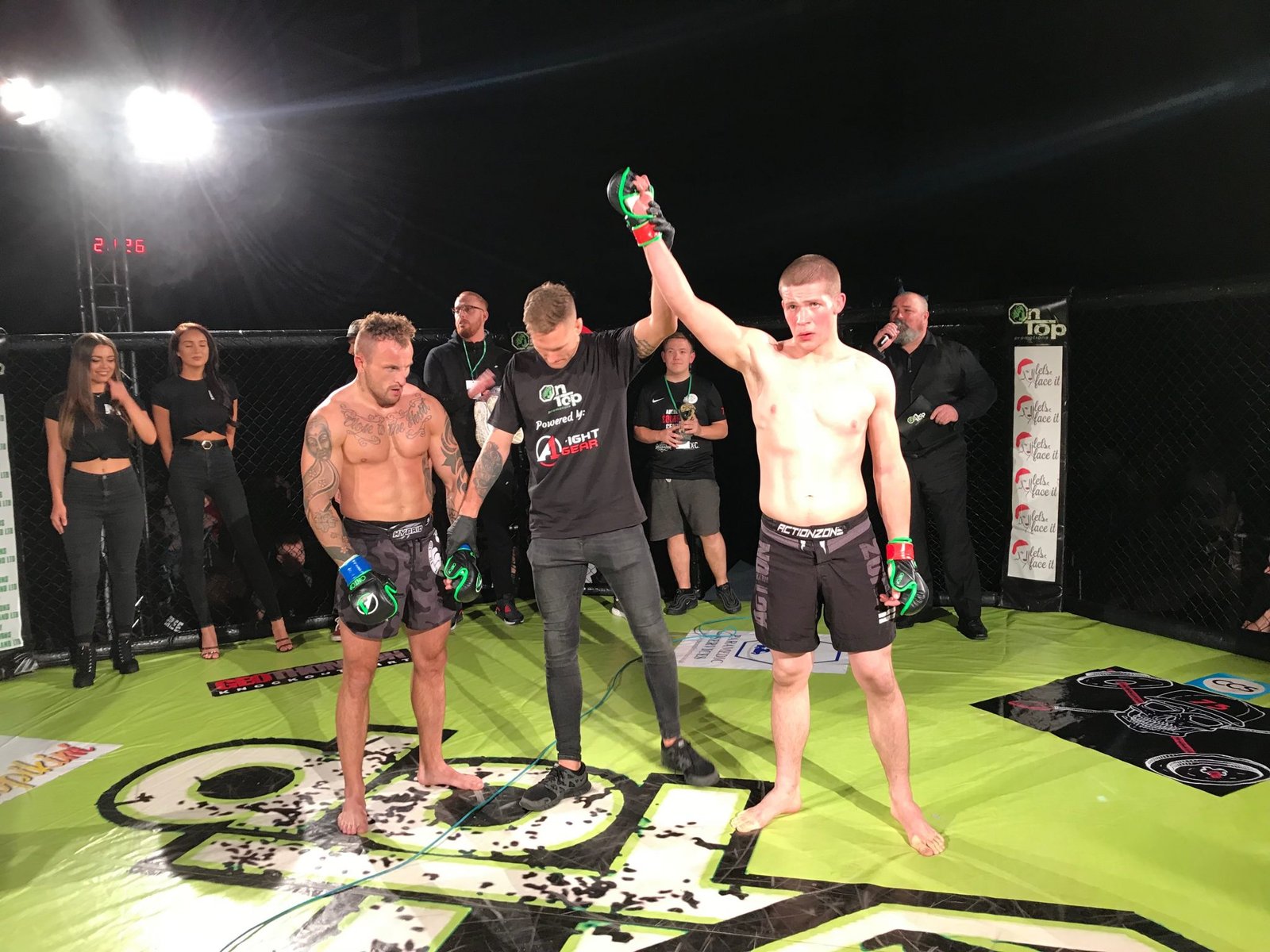 AMATEUR 80KGS CATCHWEIGHT
Scott Rae (Team Jigoku) vs Nick Downs (Griphouse)
Nick Downs def. Scott Rae by unanimous decision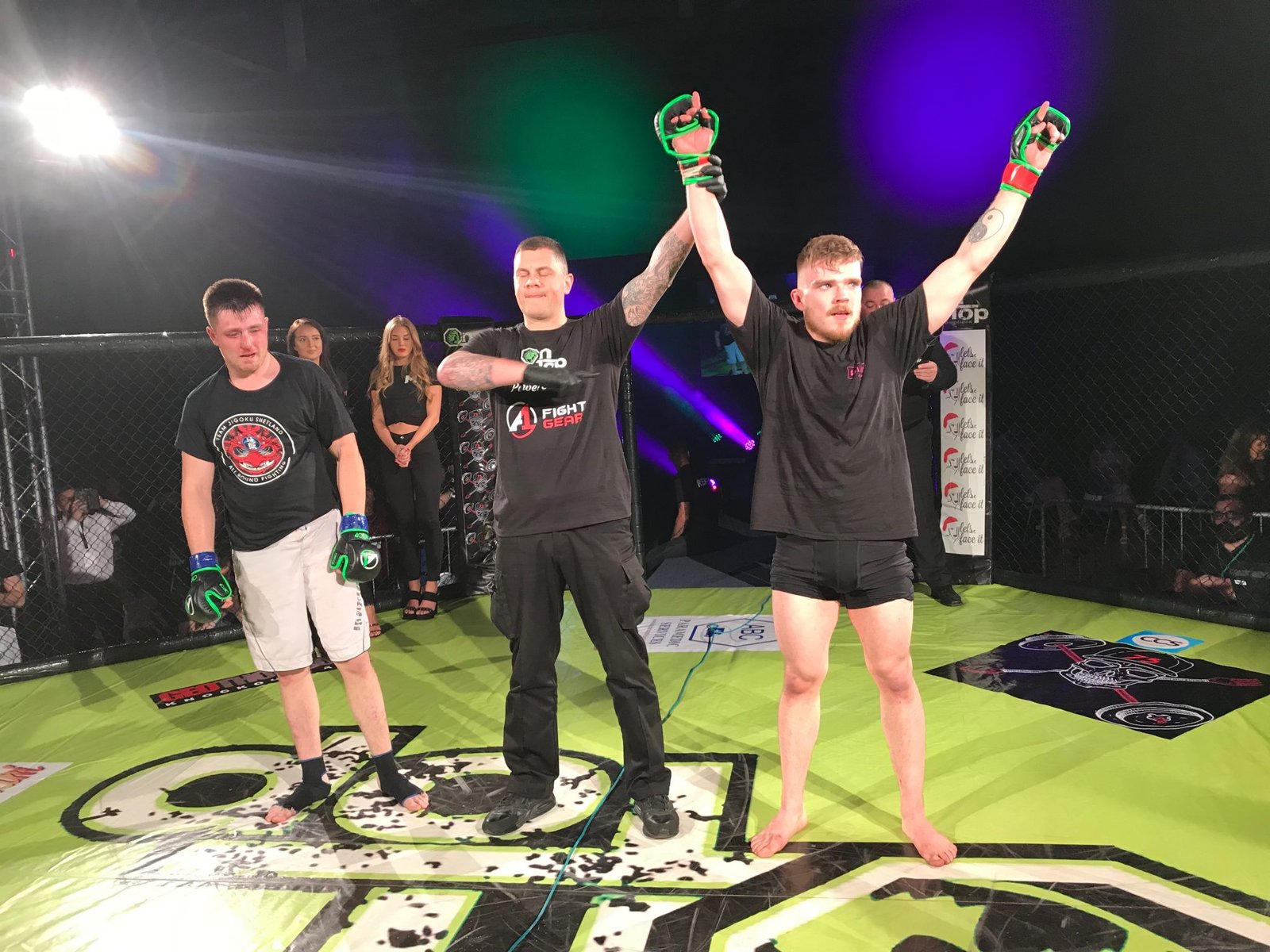 AMATEUR 61KGS CATCHWEIGHT
Kev Brown (Independent) vs Scott Gillespie-Hamilton(Ayrshire Fight Academy)
Scott Gillespie-Hamilton def. Kev Brown rd.1 (guillotine)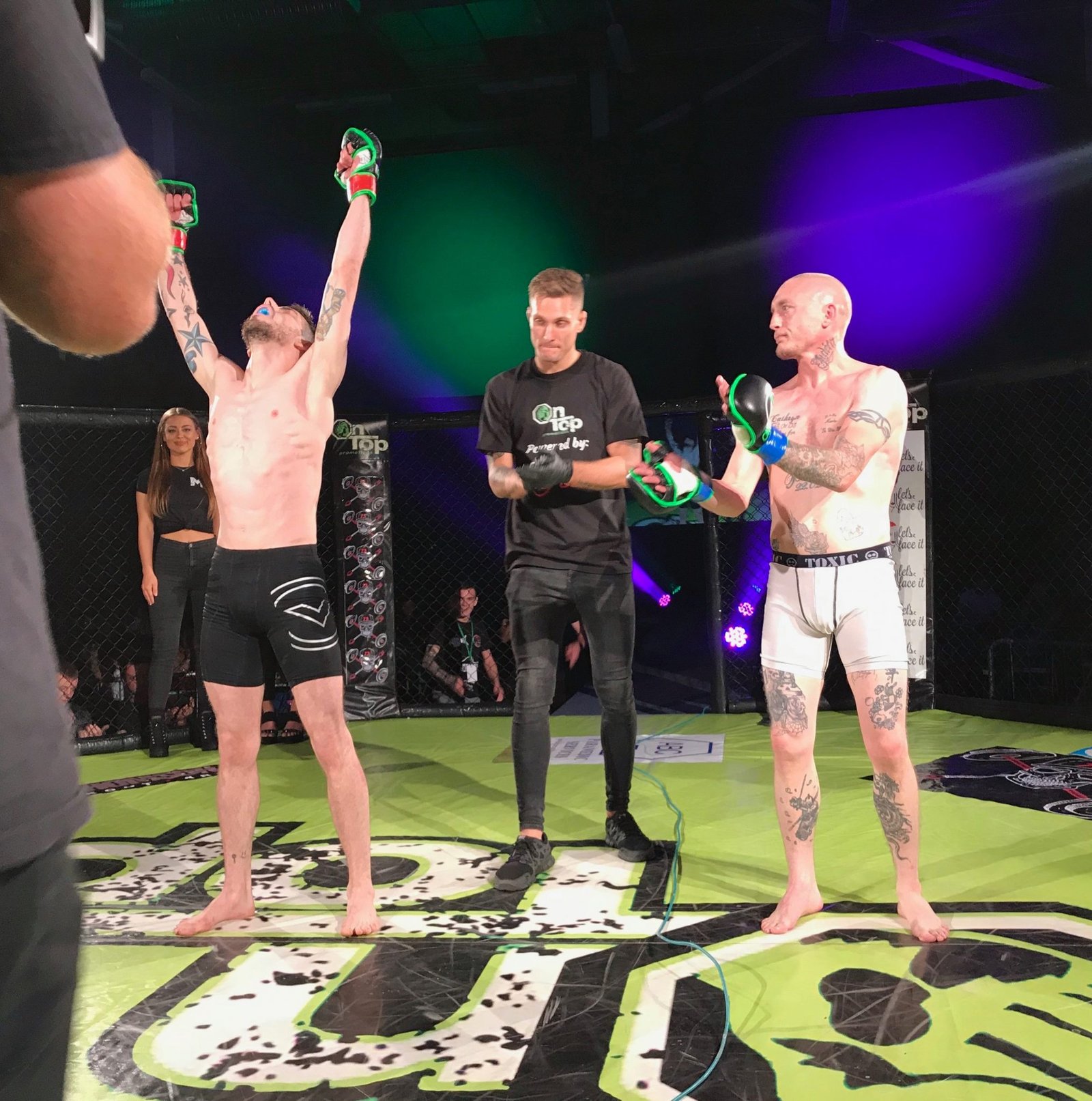 AMATEUR 68KGS CATCHWEIGHT
David Spence (Team Jigoku) vs Ryan Mcguire (Glasgow Fitness)
Ryan McGuire def. David Spence Rd. 1 (Ezekiel choke)