Earlier today, double division champion Dalcha Lungiambula, contacted EFC VP of Talent, Graeme Cartmell to call for the super fight of super fights. Dalcha is in search of complete domination and has made his intentions to take on Dricus 'Stillnocks' du Plessis clear.
Dalcha later posted the following on his social media accounts: "There can only be one alpha male. I have put my heavyweight title defence on hold and begun cutting weight to fight Dricus! I am the TRUE Champion, your 'Wakanda Warrior'. I'm ready for war to set the record straight, are you Dricus? Double Champ vs Double Champ."
Dalcha is the light heavyweight and heavyweight champion and is looking outside of his combined kingdom to conquer more. He is putting his heavyweight title defence aspirations on hold in order to make the massive cut.
"It's a massive cut for a champion who reigns over 2 divisions spanning 36kg and has decided to go all out against EFC's other MMA titan, the other 2 division champion, Dricus du Plessis," explained Cartmell when asked for a comment on the fight.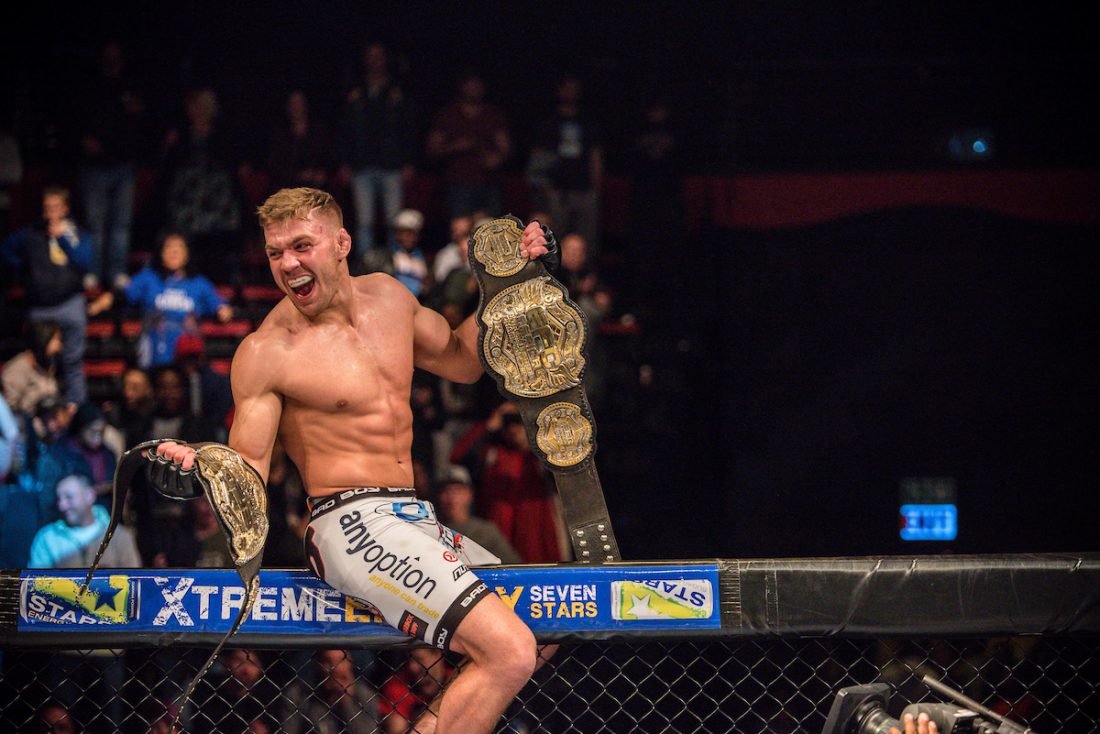 As the reigning heavyweight champion, Dalcha has been offered both former champ Ruan Potts and America's Jared Vanderaa as challenges. While he hasn't turned down the fights, he has been adamant on facing the only other man to accomplish the same feats as himself. "I will face the winner as soon as I have once again proven that I am the true champion" Dalcha elaborated when asking for a comment on his social media status.
The fight was initially suggested by Dricus' team earlier in the year, but EFC felt that there were too many belts tied up in this sort of matchup.
It was suggested for this to be a catchweight fight, somewhere between the two champions' divisions, and the prospect opened a gap in the wall of resistance.
However, for so many contenders who are looking to hoist their claim at the title, they would have to wait longer than desired for the chance at EFC gold.
Cartmell has since officially offered the Super Fight to Du Plessis, however, he has not agreed to it yet.
"Dricus should be all over this, he is always up for a challenge and he initially sounded excited as hell at being part of the greatest matchup in EFC's 9 years of promoting," Cartmell explained. "Since discussing it briefly via telephone, he didn't jump at it like I thought he would. Maybe it's the weight, maybe it's something else. I'll know more tomorrow when we sit down and hash out what is next for him. I'm optimistic we'll see the potential in this matchup," concluded Cartmell.