Cage Warriors return to Denmark this Saturday at the sold-out K.B Hallen in Copenhagen, with two Interim title fights and a huge card featuring some of Scandinavia's biggest fighting names.
In the main event, Copenhagen's own Nicolas Dalby takes on Alex Lohoré for the Interim Welterweight Title. Dalby – a former UFC welterweight and Cage Warriors champion – has an incredible highlight reel filled with exciting finishes, and became the first man to stop UFC title challenger Darren Till's unbeaten run in 2015.
Lohoré is looking to spoil the Danish party, having stormed into the division with back-to-back TKO wins over Sam Boult and Tim Barnett.
In the co-main, former lightweight champion Søren Bak will face Morgan Charriere for the Interim Featherweight Title, with the winner earning a shot at champion Dean Trueman later in the year. If Bak is successful in this campaign, he'll be the first man since Conor McGregor to hold titles in both divisions.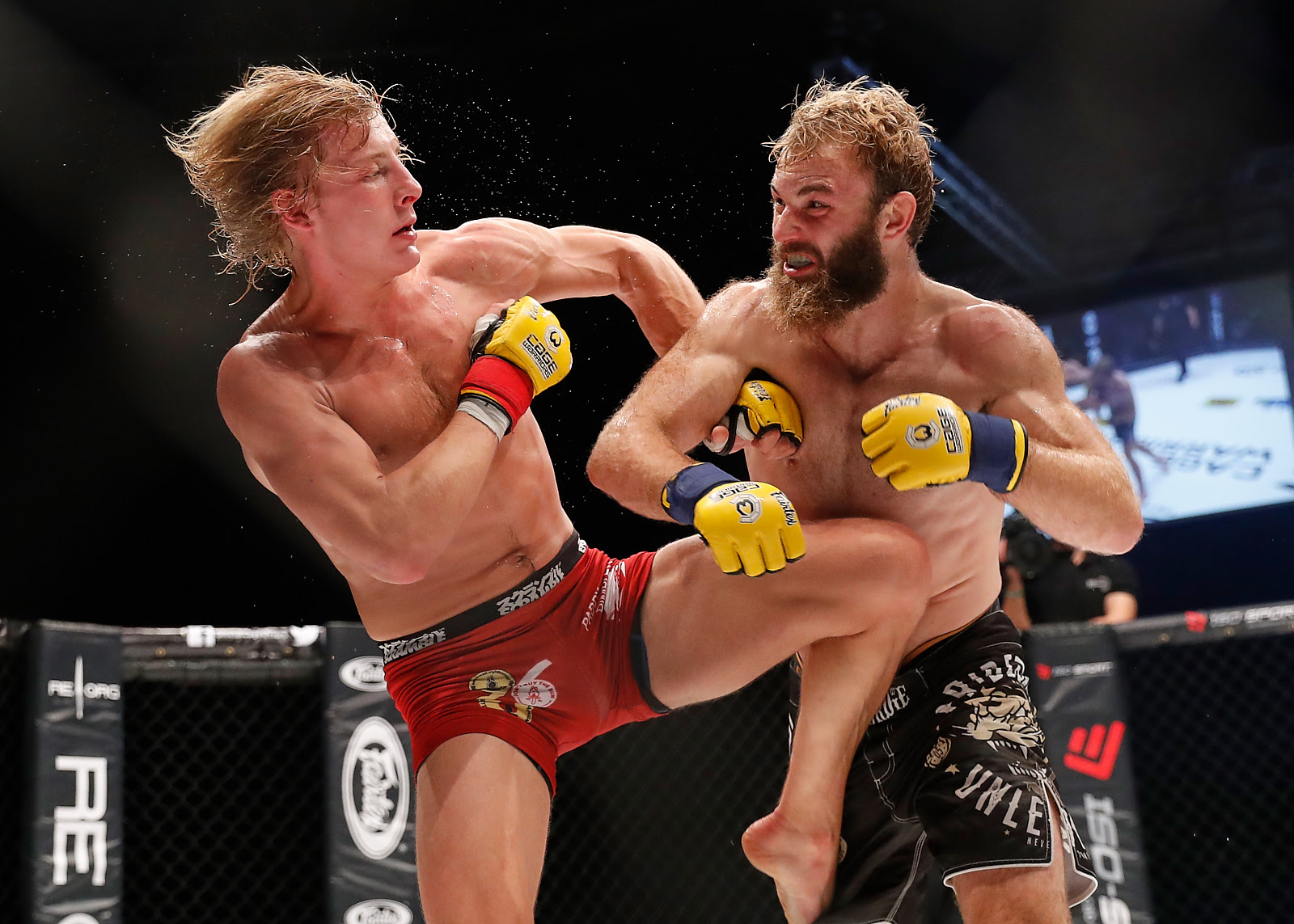 CW103's main card will also feature Danish superstar Mark O. Madsen, a five-time world championship medallist who took silver in the Greco-Roman discipline at the 2016 Olympic Games in Rio, and Mads Burnell, who made his CW debut at CW99 with a submission victory after a 3-fight run with the UFC.
"March 9th will be a celebration of how far the MMA scene in Denmark has come," says Cage Warriors President Graham Boylan.
"Some of the most elite fighters on our roster have come from Denmark including current and former champions, and the rising talent coming through the Cage Warriors Academy Denmark is proving that the scene is growing faster than ever before.
"This event is for the Danish fighters and fans that have helped the country's fight scene to thrive."
Doors at the K.B Hallen open at 6 PM. CW103 is completely sold out.
How to watch
Main Card (from 8.30PM) will be broadcast live on UFC FightPass and a host of premium global partners including:
Eleven Sports Network: Belgium, Luxembourg, Poland, Taiwan
Viaplay: Scandinavia (Denmark, Finland, Norway, Sweden)
K+: Vietnam
C+: Myanmar
Cignal: Philippines
D Sports: India
CYTA: Cyprus
Gol TV: Spain
Setanta Eurasia: Armenia, Azerbaijan, Belarus, Estonia, Georgia, Kazakhstan, Kyrgyzstan, Latvia, Lithuania, Moldova, Tajikistan, Turkmenistan and Uzbekistan.
Pro Prelims (from 6.40PM) will be broadcast on Viaplay, as well as live and FREE for all on UFC Fight Pass.
Main Card (8.30PM)
Nicolas Dalby vs Alex Lohoré – Interim Welterweight Title Fight
Søren Bak vs Morgan Charriere – Interim Featherweight Title Fight
Mark O. Madsen vs Thibaud Larchet – Welterweight
Mads Burnell vs Ahmed Vila – Featherweight
Pro Prelims (6.40PM)
Manolo Zecchini vs. Danny Mathiasen – Lightweight
Andreas Gustafsson vs. Ismar Blagoje – Middleweight
Johan Segas vs. Mack Promanee – Bantamweight
Elijas Paknys vs. Mikkel Vestergaard Laursen – 192lbs Catchweight