Conor McGregor arrested in Miami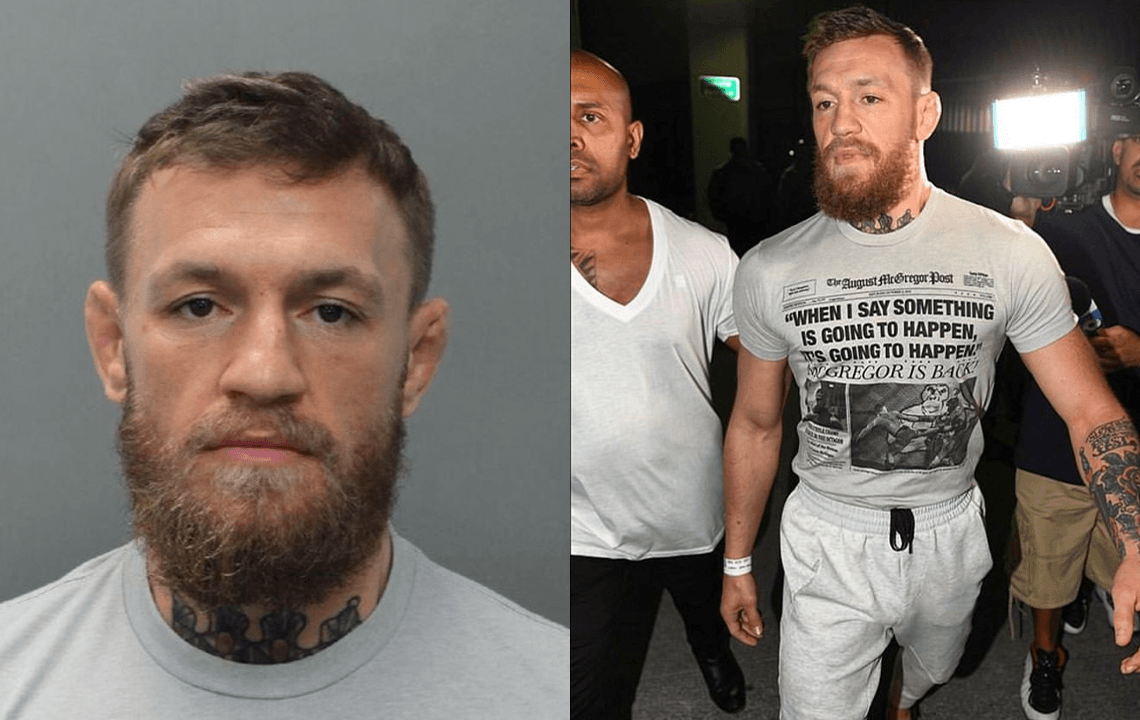 by Peter Knox
UFC star Conor McGregor was arrested in Miami Beach after police said he smashed a fan's phone.
Surveillance footage allegedly shows McGregor slapping the fan's phone out of his hand as he was taking a photo and stomping on it several times. McGregor then picked up the $1,000 phone and walked away with it.
McGregor, 30, is facing charges of misdemeanour criminal mischief and strong-armed robbery and was later released on a $125,000 bond, the Miami Herald reported.
He released a statement on his social media accounts saying, "Patience in this world is a virtue I continue to work on.
I love my fans dearly. Thank you all ❤️"
Conor McGregor was swarmed by media while leaving a correctional facility in Miami after being arrested earlier today. pic.twitter.com/RrRuyD1pnb

— SportsCenter (@SportsCenter) March 12, 2019