16th March 2019 – UFC on ESPN+ 5: Darren Till vs Jorge Masvidal – The O2 Arena, London, England.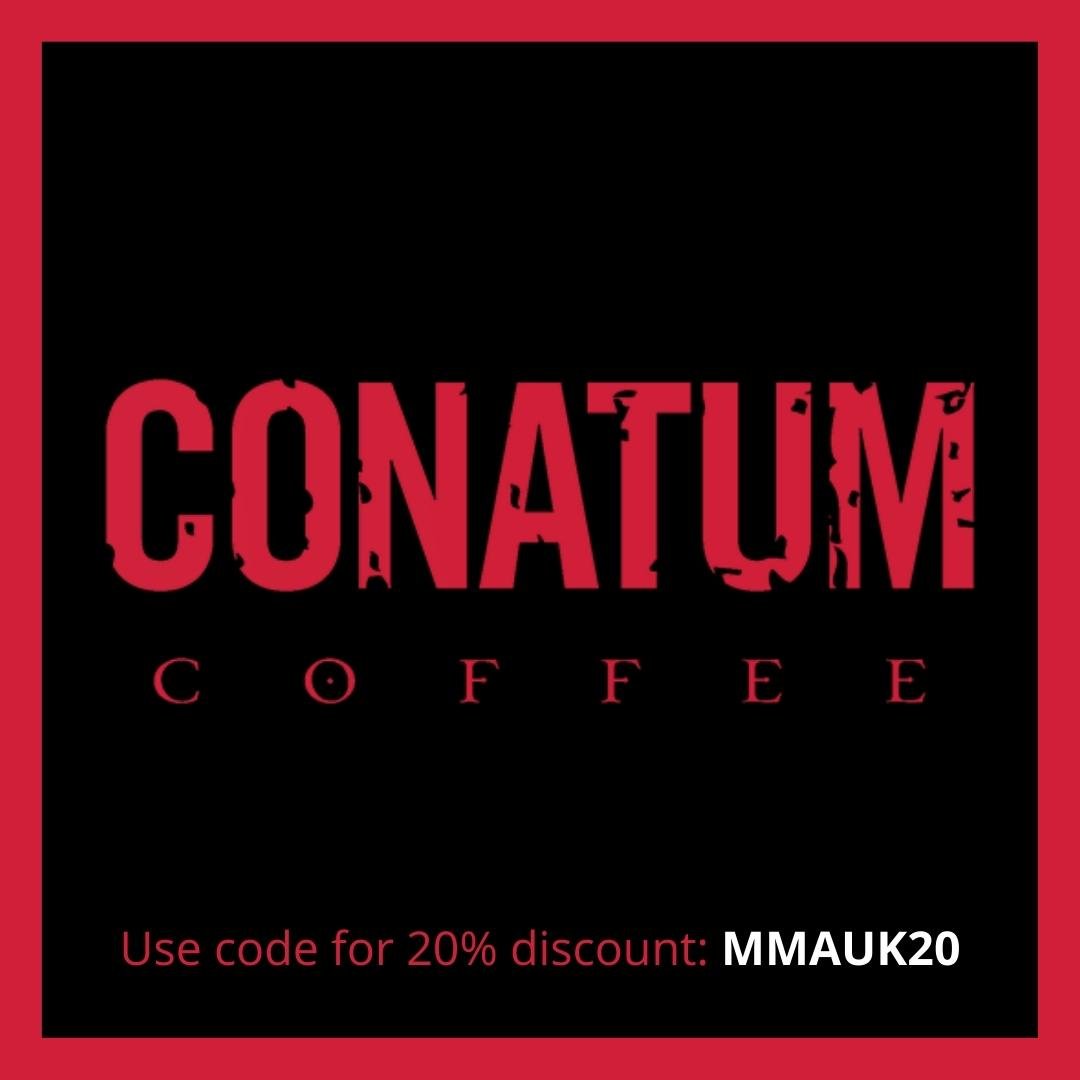 This Saturday night the UFC returns to London as Darren Till takes on Jorge Masvidal in a mouth-watering main event, Gunnar Nelson is up against Lean Edwards in the co-main and there are a plethora of important and exciting clashes littered throughout the card.
Darren 'The Gorilla' Till (17-1-1) vs Jorge 'Gamebred' Masvidal (32-13) – Welterweight
Back fighting in his country, Till is looking to bounce back from his disappointing title fight loss to Tyron Woodley (19-4-1) in UFC Londons main event, as he faces the gritty brawler Masvidal. Both fighters have been nothing but respectful in the build-up to this fight, with both fighters not afraid to admit their admiration for the other. Make no mistake though, they are both looking to win in impressive fashion. Speaking to Dan Hardy (25-10) in BT Sports new programme 'Face Off', which sees both fighters interviewed together, Till told both Hardy and Jorge that he will be disappointed if he doesn't knock Jorge out in the first round. Jorge took a lighter approach, instead of predicting a 5 round war.
Team Kaobon's Darren Till's blistering rise from lower card filler to multiple event headliner may have been too quick for even himself. After his knockout of Donald Cerrone (35-11), he was thrust straight into a high profile hometown main event with Stephen Thompson (14-3-1), in which Till emerged victorious with a unanimous decision win, but not without some people raising concerns over both the decision and Till missing weight. It is worth pointing out that Till was made to weigh in on the day of the event no heavier than 188lbs, something which is not common practice for when a fighter misses weight.
After the Thompson fight, Till was awarded a title fight with then-champion Woodley. After answering countless questions regarding his ability to fight at 170lbs in the run-up to the fight, Till silenced them by weighing in at 169lbs. Sadly for Till, the fight didn't go his way and he was blown away by Woodley, losing early in the second round to a tight D'Arce choke.
After some talk about a potential move to 185lbs and a struggle to find somebody willing to fight him, Till found an opponent in Masvidal.
ATT's Jorge Masvidal is a real UFC veteran. After beating Tim Means (28-11-1) all the way back in 2013, Jorge has flirted with both the lightweight and welterweight divisions. After a tough start to his welterweight career, he found some form by putting together quick wins over Ross Pearson (20-15), Jake Ellenberger (31-15) and Donald Cerrone. This streak was broken by former title contenders Damien Maia (26-9) and Stephen Thompson in frustrating bouts for Jorge.
One thing is certain, however, Jorge is a game opponent, willing to stand in the pocket and throw hands but as shown in the Maia contest, does have more than proficient grappling should the need arise for it.
How will the fight go?
 Masvidal seems the perfect opponent for Till to get back in the win column. Jorge struggled with the range and karate style of Thompson, something which Till has shown he can more than emulate. However, Till can be aggressive and wild when tempted into a dogfight and if he is tempted in this bout, he may find himself in a phone booth fight where Jorge's brawling style could prevail.
If 'The Gorilla' can keep his patience, wait for his openings and keep the fight on his terms, he can get himself back in the win column and another well-known name on his record to start his journey back to UFC gold.
Gunnar Nelson (17-3-1) vs Leon 'Rocky' Edwards (16-3) – Welterweight
 Back in December, Nelson rebounded from his loss to Santiago Ponzinibbio (27-3) with a sickeningly brutal finish of Alex Oliveria (20-6-1), showing his striking skills compliment his outstanding grappling nicely. Now turning his attention to the Brit Leon Edwards, Gunnar must know a win here will set him up for a nice top 5 fight.
Leon, however, has been on quite a tear since his loss to now champion Kamaru Usman (15-1) all the way back in 2015, winning 6 straight since the loss complete with submissions, TKO's and decision wins. Leon was very vocal in the press conference of this fight about his desire to bring the UFC to his hometown of Birmingham similar to what Darren Till did with Liverpool. A win over the well-respected Nelson would indeed show the UFC that he is a horse to back going forward, especially considering he is only 27 years old. A showdown with Till was also teased at the press conference, with both fighters arguing over whether it would be in Birmingham or Liverpool, no matter how the results go for both fighters on Saturday, that would be a crowd pleaser.
How will it go?
Gunnar has hardly hidden his tactics over the years. He will look for the takedown from the bell and if/when he gets it, Leon will be in his world and being on the ground with Gunnar is not where he will win this fight. Leon will want to put gloves on Nelson and not to rush in and invite the level change. It's a classic striker vs grappler and it will interesting to see which one can impose the game plan on the other. One thing is for sure, the winner should receive a high-profile opponent and the knowledge that they are not far from a title shot, even in this hectic division.
Other Notable Fights:
Nathaniel 'The Prospect' Wood (15-3) vs 'El Teco' Jose Alberto Quinones (7-2) – Bantamweight
Hometown boy Wood built up a reputation for exciting fights with his success in Cage Warriors and it looks as if he isn't ready to release that reputation in the UFC either. Starting off his UFC career with 2 out of 2 wins both with smooth submissions, Wood will want to make it a hattrick at the O2 in front of his fans. TUF Latin America 1 winner Quinones will want to spoil the party at the O2 for Wood. After suffering a loss in his first full UFC fight, he has been solid as a rock, putting together a 4-fight win streak and working his way up the card. Expect fireworks in this fight and a potentially important fight for the bantamweight rankings.
'Almighty' Arnold Allen (13-1) vs Jordan 'All Day' Rinaldi (14-6) – Featherweight
Allen hasn't suffered a loss since June 2014, however, he has also only fought six times since then. Hampered by injuries, his inactivity has most definitely stunted his journey up the rankings. His last outing saw him best Mads Burnell (11-3) at UFC Liverpool and hopefully, we will see Allen a little bit more in 2019 as he really is a fantastic British talent. Rinaldi has had an up and down UFC tenure so far, mixing good wins over Jason Knight (20-6) and Alvaro Herrera (9-7) over losses to Gregor Gillespie (13-0) and Abel Trujillo (15-8).
Marc 'Bonecrusher' Diakiese (12-3) vs 'Irish' Joe Duffy (16-3) – Lightweight
 Ironically Diakiese's last win came at UFC London back in March 2017 when he beat Teemu Packalen (8-2) with a stunning finish. Since then he has fallen to a 3-fight losing streak and it is in his best interest to break this streak this Saturday or he could find himself on the way out of the UFC. Flashy, powerful and exciting, Marc should show some restraint and pick his shots against the very skilled Duffy. Recklessness will not do him well in this fight. Duffy's last outing saw him fall to a red-hot James Vick (13-3) back in November 2017 and has seen injuries keep him out of the octagon since. Two very skilled strikers face off here and it should be a fantastic affair.
'Meatball' Molly McCann (7-2) vs Priscilla 'Pedrita' Cachoeira (8-1) – Flyweight
UFC Liverpool was a dream come true for proud scouser Molly, but unfortunately came up short on fight night to Gillian Robertson and also missed weight in the process. Bouncing back positively from the loss, Molly has only garnered more fans and promise to move into her second UFC bout. This Saturday she will look to right the wrongs from her debut and show everyone why she is so popular. Priscilla was last seen in her brutal loss to Flyweight queen Valentina Shevchenko (16-3). That fight was allowed to go on far too long but did show the pure heart and determination that Priscilla had. She, like Molly, will be hoping for a happier second outing in the UFC but there can only be one winner. Likely to be a dogfight, expect an all-out brawl and I would be surprised if this makes it a decision.
Nad 'Smiler' Narimani (12-2) vs Mike Grundy (11-1) – Featherweight
 Teammate to the main eventing Darren Till, Mike Grundy's UFC debut will be against former Cage Warriors featherweight champion Narimani. Till has vouched for Grundy's power and he is currently riding an 8 fight win streak littered with submissions from keylocks to arm triangles, in fact, he has finished 8 of his 11 wins with submissions. Nad has already put together a nice 2 and 2 win record in the UFC since his debut back in July. Nad himself has an impressive 7 finishes so expect both fighters to look for the finish and make an exciting fight to open up the card at the O2.