'The Notorious' Conor McGregor (22-4) has been thrust back into the headlines for all things MMA since his memorable return fight which saw him dispatch Donald 'Cowboy' Cerrone (36-14) in just 40 seconds.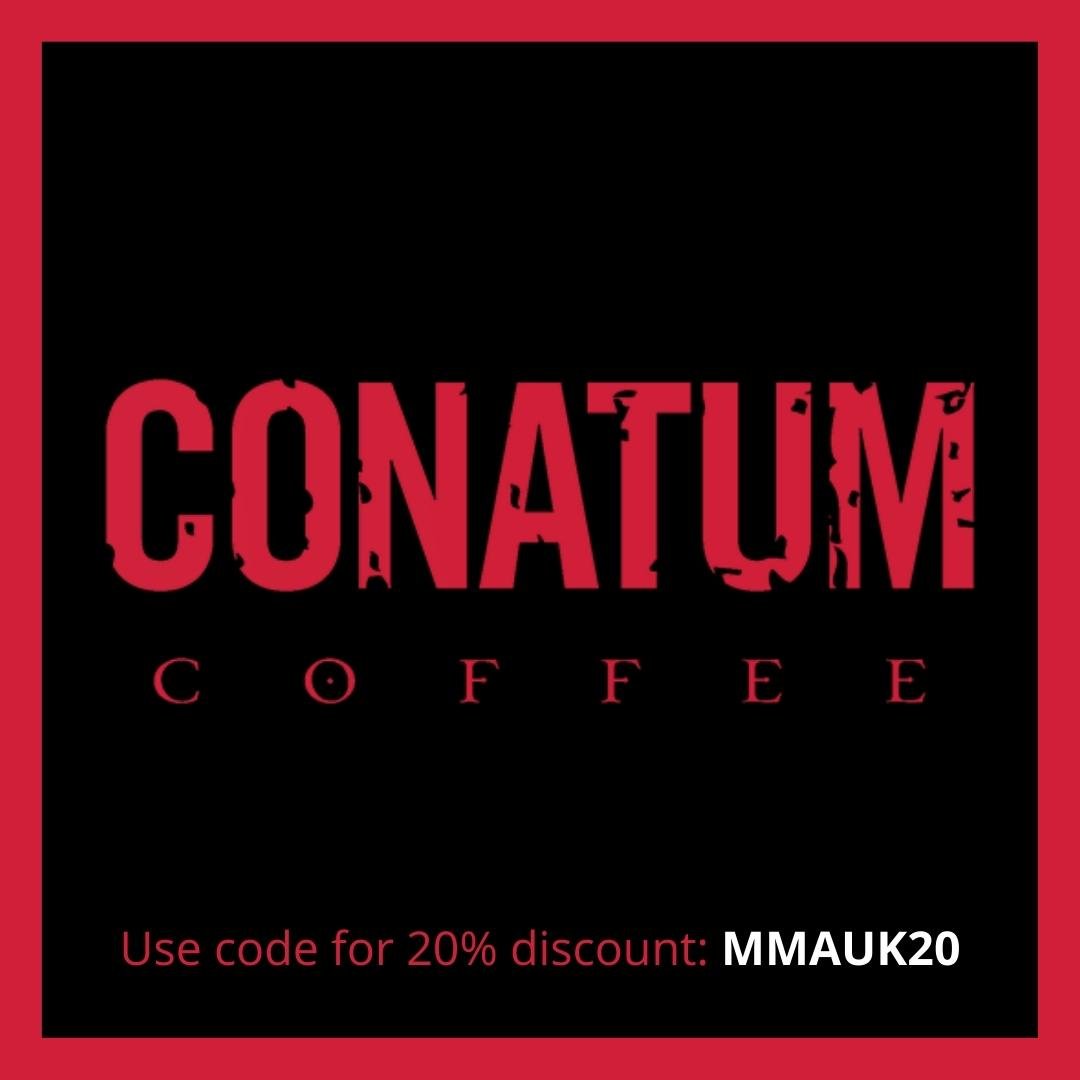 In the hours and day's following the Irishman's victory, there were echoes of fight fixing, title shots and boxing bouts, so I'm here to explore the options for Conor McGregor's next opponent.
Justin 'The Highlight' Gaethje (21-2)
McGregor's head coach John Kavanagh stated earlier in the week that his pick for Conor's next fight would be a welterweight bout with Justin Gaethje. Riding a 3-fight win streak after suffering his only 2 career losses, Gaethje would provide probably the most exciting fight of McGregor's MMA career so far. His style mixes high pressure, with wild brawling strikes and isn't afraid to eat strikes to dish them out.
On paper, this looks like the ideal fight for McGregor to secure his first set of back to back wins since the winter of 2016. Gaethje is unbelievably hittable, fights with reckless abandon and has a tendency to plant his feet in the centre of the octagon and swing, something which must excite McGregor to high heaven. However, the fight has the potential to swing in a completely different direction. Instead of setting up the striking masterclass for The Notorious One, Justin Gaethje could tap into his wrestling background and surprise the SBG camp from the offing.
Either way, this fight would be a fantastic bout for both the fighters and the fans alike. Who knows, this may be the perfect fight for the illustrious Croke Park premonition…
Nate Diaz (20-12)
The history between on Nathan Diaz and Conor McGregor need's little context and explanation. Despite Nate's continuous stance that he has already won both fights with McGregor, the trilogy bout is accepted across the sport as a foregone conclusion, we just don't know when the UFC, and the fighters, will pull the trigger. Could now be the perfect time for McGregor to put any question to bed? This is a huge fight, embedded with rich fighting history, between two giants of the sport, regardless of belts and records. Nate showed in his latest bout with Jorge Masvidal (35-13) that he may not have many fights left in him, or rather left in his body. Despite being a cardio machine and as game as anyone in sports history, his tendency to easy cuts and heavy bleeding may begin to decide his fate for him.
Jorge 'Gamebred' Masvidal (35-13)
Holder of the prestigious BMF title, Jorge Masvidal has transcended any legitimate sporting accolades in the sport of MMA. His pedigree as a backyard brawler in the days of his youth have travelled with him into the peak of his career. While he may be enjoying his recently sourced fandom and celebrity, his sporting achievements and skills are often an afterthought. Something which Ben Askren, Darren Till and Nate Diaz were reminded of all too brutally. His recent record blemishes from a very close Damien Maia (28-9) bout and Stephen Thompson (15-4-1) were blown away by two stunning finishes, and a very one-sided decimation of Nate Diaz, even if there was a little left to be desired from the bout itself.
Masvidal possesses brutal power, a tenacious will to win and an attitude that arrives to fight. Again, this would be an incredible fight for the fans of both McGregor and Masvidal, and the BMF title would be a fantastic visual to implement in the fight promotion between the two. For me, Masvidal would be a bridge too far for McGregor and at this stage in McGregor's comeback tour of sorts, could really derail what is looking like a promising run for the Irishman.
Kamaru 'The Nigerian Nightmare' Usman (16-1) – WW Champion
The Nigerian Nightmare would be a very real nightmare for Conor McGregor. An absolute wrestling machine dedicated to nullifying any striking offence from his opponents and breaking them down with outrageous grappling pressure. This is probably the hardest fight for McGregor from 145lbs to 170lbs. Usman poses the same threats Khabib Nurmagomedov (28-0) did, except he's perhaps 20lbs heavier on fight night.
Despite McGregor's defiance in the face of an impossible challenge, I think even he will avoid this fight, especially as there are so many other options for him. An unnecessary bout that I fear could be a possibility with the allure of a third championship in a third division. The fight is likely to be uninspiring and somewhat one-sided.
Khabib 'The Eagle' Nurmagomedov (28-0) – LW Champion 
An obvious choice given McGregors vocalised desire for the bout is the Khabib rematch. Personal, nasty and at times uncomfortable, I'm not too sure whether the world is demanding to see this rematch take place. Khabib has been very firm in his refusal of a rematch. On the other hand, McGregor wants it next and in Moscow, and if history is anything to go by, McGregor often gets what he wants!
I find it hard to envision anything but a repeat in history. Khabib's style is ruthless and unapologetically tough to match. Short of flash punches from Dustin Poirier (25-6) and Michael Johnson (19-15), Khabib's last 5 fights have been near faultless.
Special Mentions:
Alex Volkanovski (20-1): McGregor is unlikely to move down to 145lb's ever again due to the severe cut required to make the weight. However, its not impossible and Alex does have McGregor's first belt which must hold some attractive nostalgia.
Tony Ferguson (25-3): Current No1 contender for the Lightweight strap, Tony Ferguson has long been at the helm of the division. A probable match with the champ Khabib is next for El Cucuy. However, with the curse-laden bout imminent, could McGregor position himself as a last-minute step in should the bizarre repeat itself for the fourth time and either Khabib or Tony pull out of the title bout? Stranger things have happened.
Floyd Mayweather (50-0 Boxing): I have to mention it …don't I? I'll start by saying Dana has only just got Conor McGregor back in the octagon on the winning side. His popularity and profitability is ever-present, and he will not be let go to the dark side of boxing that spelt the start of his demise circa 2017.
Manny Pacquiao (71-7): Please see above.
I believe that is an exhaustive list of the possibilities for Conor McGregor's next bout. Or, is it? I have a pick separate to them all which I think would be the perfect next step to cement Conor McGregor's return.
My Pick: 
Rafael Dos Anjos (29-12)
RDA vs McGregor was the fight that never was, and it birthed a fantastic rivalry between Nate Diaz and The Notorious One that existed in a tier above title belts and championships, resulting in 2 non-title fights main eventing UFC PPV's. Conor has never forgotten that fight and brings it up on many occasions, referring to RDA missing his chance by pulling out with "a sore toe". RDA, an ex-lightweight champion, since leaving the 155lb division has cemented himself as a real gatekeeper in the welterweight division, piecing together impressive wins over an ex-champion in Robbie Lawler and falling to close decision losses to champions, champion contenders and number one contenders.
Despite holding 2 victories at 170lbs, Conor has yet to fight someone at 170lbs who has competed in that division in their previous five fights. A win over RDA would give him a legitimate win over a welterweight, who was once touted as a potential championship contender in that division and a possible resolution to the fight that never was. It would set him up nicely with 2 wins at welterweight and hopefully some more octagon time, to move on and challenge Jorge Masvidal in an astronomical fight bound for the emerald isle. Masvidal hasn't hidden his enjoyment "fighting in other people's backyards".
Have I missed anyone? Do you have a better pick? Do you want to call me a casual? Sound off in the comments section!