"Ain't no mountain high enough…" for Alexander Volkanovski to climb and finally get the respect he deserves. His rise to title contention went largely unnoticed despite knocking off the likes of Chad Mendes and former featherweight king Jose Aldo. Even when he did the unthinkable and decisively snapped Max Holloway's 13 fight winning streak (at 145lbs), the calls for a rematch drowned out any due adulation he received. Dana White and the MMA world couldn't accept that the featherweight GOAT had been technically bested, and were all but certain that when the two met again, Holloway would figure out Volkanovski and defeat the man from down under. And he did… too bad the judges didn't think so. Like 90% of fight fans, I too believe Max won that night on Fight Island, however echoing calls for yet another rematch must stop… for now. The featherweight division is teeming with talent, and to go back to the well until Max gets his hand raised would be a waste of said talent, and could fully derail the Blessed Express.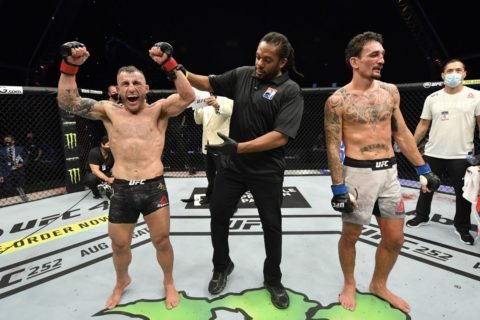 Let's start with who I think SHOULD be next in line for an attempt to usurp Alexander "The Great." The boogeyman of the featherweight division, the hardest hitter in a division of striking wizards, and in my opinion the man who will be champion one year from the moment I write this: Chan Sung Jung. Aside from that time Yair Rodriguez crushed Jung's hopes and dreams in the very last second of a fight he was winning, "The Korean Zombie" has been nothing short of a murderer within the weight class, with one devastating first-round knockout after another. His contemporaries such as the aforementioned Rodriguez and the forever intriguing Zabit Magomedsharipov are worthy contenders in their own right, but they haven't caused nearly the same amount of destruction that "Zombie" has, and for that reason, I think it's the fight to make. One of the sport's most technical, camouflaged strikers, against one of its deadliest. Please, Dana, for me. In my opinion, featherweight is the UFC's second strongest division behind lightweight, so even if the powers that be do not grant my wish, there's plenty of matchups they could go with that would still have me salivating at the prospect. Except for Max. Not Max.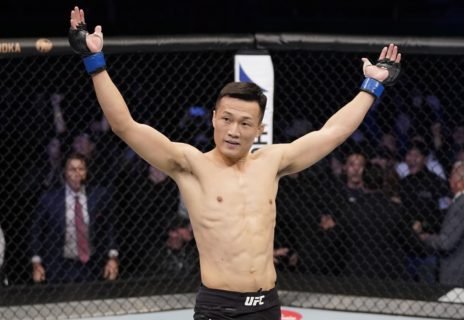 Which takes us to who I think should not be next for a title shot. If you haven't guessed already, then you, my friend, are an idiot. It's Max. As I said, I believe the Hawaii native won that rematch too, so I understand the calls for another crack at Volkanovski. But think about it this way: like it or not, Volkanovski won, and Max's record now boasts two back to back losses to the same guy. It's anyone's guess who would win an immediate rematch, but if the Aussie were to pull it off once again, "Blessed" would be 1-4 in his last 5 bouts, three of those to the same guy. That's hard to come back from. The most beloved star in the sport risks losing his shine and finding himself lost with no clear path back to the gold. Holloway is only 28 years old, and the window is wide open for him to earn his way back to a title shot. And one glance at the featherweight rankings reveals numerous mouth-watering options just waiting for him (I dare you to try and make a bad matchup in the featherweight division). And hey, even if Max does deal with the laundry list of killers at 145lbs, who's to say Volkanovski will even still be the champion by then? It's anyone's game at featherweight right now, so stop booking rematches and let's have some fun, shall we?