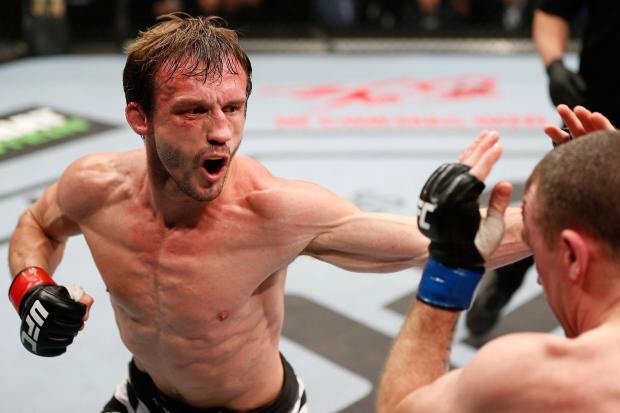 14 Jun

Brad 'One Punch' Pickett returns to the cage at ACB 91 in London

Pickett is one of the UK's favourite fighters, having an incredible thirteen-year career before retiring last year. The Londoner holds a victory over the widely considered greatest of all time, Demetrious Johnson.

Pickett will enter the cage for the fortieth time at #ACBLondon, in what is sure to be an incredible night of non-stop action!

"I'm delighted and excited to sign with ACB. They're a great organisation doing exciting things within the sport" – Brad Pickett

On his decision to return, Pickett said: "I retired as I had fell out of love with the sport. My health and body are great and coaching the fighters at the gym has given me a desire to return"

"I'm back! Anyone who fights me, will know that you're in a fight for sure!" – Brad Pickett

Pickett addressed the fans ahead of August 11th, promising a "typical One Punch fight"!

The Londoner's opponent will be announced in due course. Stay tuned to ACB socials for more news ahead of #ACBLondon

Europe's #1 MMA promotion ACB returns to the United Kingdom on August 11th at the Copper Box Arena in London, England. It marks the promotion's fifth trip to English soil and their sixth in the United Kingdom in under two years.

Tickets go on sale TOMORROW 15/06/2018 at 10AM, with the cheapest ticket starting at just £35. Tickets are available to purchase at acbmma.com/en/tickets
MMA fan from Glasgow, Scotland.