This Friday sees Probellum MMA stage their first event of 2020 –  with a historic card taking place at The Rotunda at Caesars Bluewaters Dubai.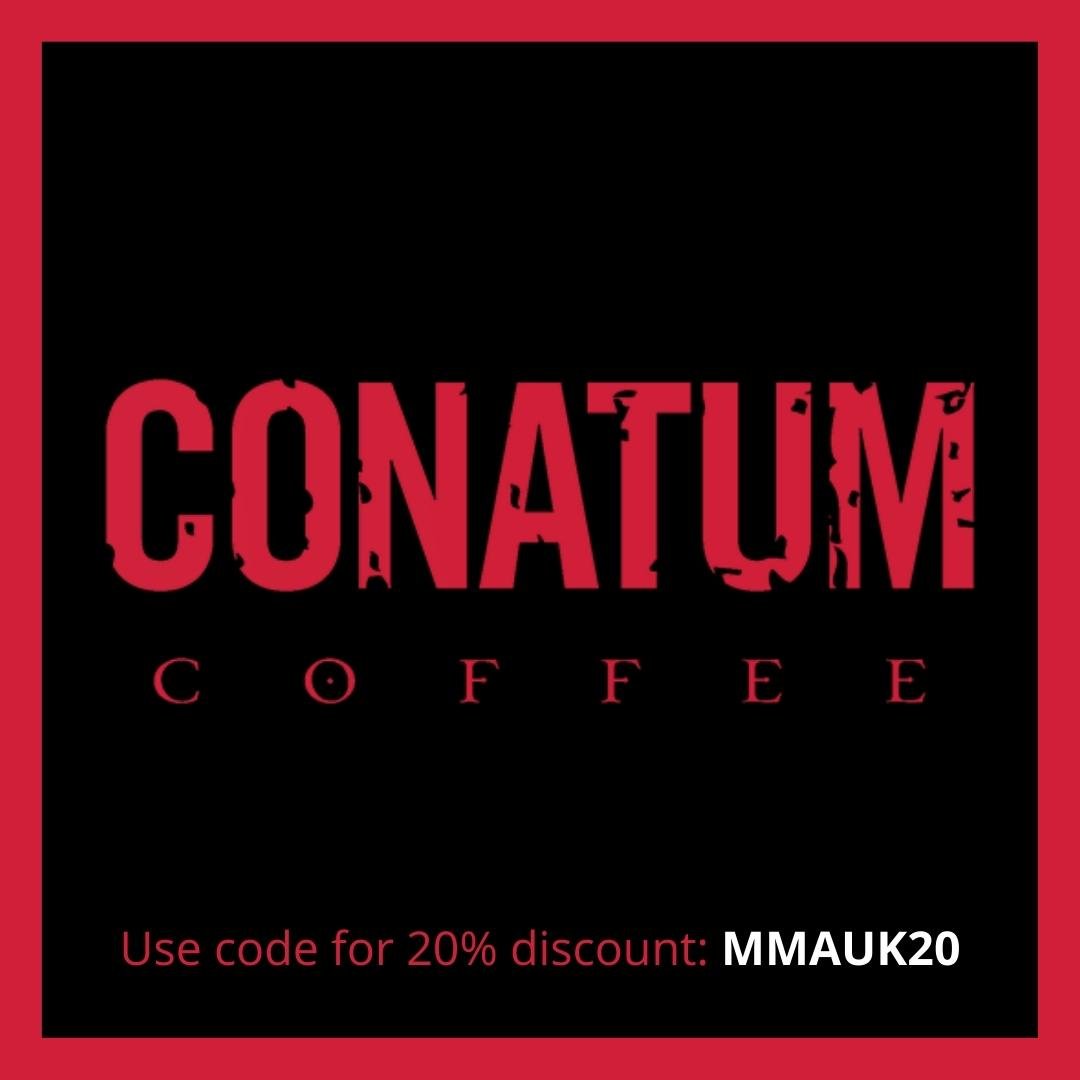 It was a fantastic 2019 for Probellum, with a number of superb mixed martial arts events taking place, resulting in the promotion becoming one of the fastest-growing in the world.
Attention now turns to this week's massive event which is live on IFL TV, and here's everything you need to know about the card…
MAIN CARD
Middleweight bout:
Mounir 'Sniper' Lazzez (Dubai) vs. Arber 'Hitman' Murati (Italy)
The main event of the bill sees hometown hero Mounir 'Sniper' Lazzez make his highly-anticipated return to Dubai to take on experienced Arber 'Hitman' Murati.
Lazzez (8-1, 7 stoppages) put on a dazzling display in his last contest, needing just one round to knock out Sasha Palatnikov in Abu Dhabi.
The post-fight celebrations were just as memorable as the fight, with 'Sniper' swarmed by his loyal fans that were in attendance. It's expected to be just as lively an atmosphere when he competes in Dubai against the dangerous Murati.
Hailing from Italy, Murati (10-8-1, 10 stoppages) is known for his exciting style, with all 10 of his victories coming by stoppage. The most recent of those came against Selim Topuz, where Murati needed just 62 seconds to knock out his opponent.
A streak of seven wins in eight fights from 2014 to 2018 showed the world just how ruthless he is inside the cage, and it is guaranteed to be a fight to remember on Friday.
Middleweight bout:
Alex Lohore (UK) vs. Anderson Goncalves (Brazil)
Another fantastic middleweight battle taking place on the card sees Alex Lohore go up against Anderson Goncalves in the co-main event.
Lohore (18-5, 15 stoppages) is another extremely exciting addition to the card, with 15 of his 18 wins coming by stoppage.
He is regarded as one of the best European fighters in the world, having previously won the BAMMA welterweight title and also shared the cage with the likes of Nicolas Dalby, Ion Pascu, and Colin Fletcher.
Lohore has a dangerous task ahead of him on Friday, with Goncalves (12-3, 9 stoppages) just as dominant in his MMA career so far.
The Brazilian fighter picked up an impressive 63-second win over Steve Montgomery back in May and was also involved in the 2018 season of the PFL.
He will now look to continue the momentum from his win over Montgomery when he collides with Lohore in an excellent match-up that looks destined for fireworks.
Featherweight bout:
Shaqueme Rock (UK) vs. Hassan Mandour (Egypt)
An intriguing featherweight battle between two highly-rated rising stars will see Shaqueme Rock square off against Hassan Mandour.
Rock (4-0, 4 stoppages) is unbeaten in his MMA career and has certainly brought excitement in each of his fights, with all four of them ending by submission.
The most recent of those came when he secured a first-round rear-naked choke win over Rocky Lee, proving just how dangerous his jiu-jitsu skills are.
Mandour (6-1, 4 stoppages) can be just as clinical on the ground, earning several submission wins of his own during his MMA career, along with a first-round knockout win over Mohamed Elsorry.
His last victory saw him defeat Chyntemir Urmatbek in August, and the clash with Rock is certain to be one that will produce non-stop action.
Light-heavyweight bout:
Ahmed El Tayeb (Egypt) vs. Mohamed John Djemadoka (Egypt)
No fight card is complete without two big men swinging for the fences, and the highly-anticipated rematch between Ahmed El Tayeb and Mohamed John Djemadoka definitely ticks that box.
El Tayeb (4-5, 4 stoppages) certainly lives by the sword or dies by the sword, having gone into the second round just once in his nine professional fights.
During his career, he's earned a 22-second submission win and a 65-second knockout win, so the term 'don't blink' certainly applies here.
He came up short via doctor stoppage when he previously fought Djemadoka back in 2016, with revenge potentially on his mind this time around.
Djemadoka (4-1, 4 stoppages) is just as heavy-hitting as El Tayeb, with his powerful striking ability on display back in August when he knocked out Mohamed Shaheen.
He also holds a 30-second first-round knockout win over Mohamed Abdo, and this Friday's fight is expected to end dramatically and early.
Light-heavyweight bout:
Ibrahim Elsawi (Egypt)  v Abdallah Gamal (Kuwait)
Another intriguing fight on the card pits together Ibrahim Elsawi and Abdallah Gamal.
Elsawi (6-7, 6 stoppages) has won all of his fights inside the distance, with five of them coming by knockout, showing just how powerful he is with his hands.
Gamal (3-3, 3 stoppages) definitely has power in his hands too, with his last three fights all ending in first-round knockout, so it appears one of these two men will be having an early night on Friday.
Flyweight bout:
Aaron Aby (UK) vs. Mohamed Gamal 
The opening fight on the main card features a brilliant clash of styles between two flyweight talents, as Aaron Aby faces Mohamed Gamal.
Aby (10-3-1, 5 stoppages) has been a key part of the UK MMA scene for a number of years and holds impressive wins over the likes of Daniel Missin, Sam Halliday and Connor Hignett.
He is mostly known for his impressive submission skills, with four victories coming in that fashion throughout his mixed martial arts career.
A dangerous opponent stands in Aby's way on Friday, as Gamal (7-1, 6 stoppages) looks to continue his impressive form.
Gamal defeated Hossam Hassan and Ahmed Elsayed Gaber by stoppage in 2019, and will now attempt to begin 2020 in a similar fashion.
PRELIMS
Welterweight bout:
Alaa "Thor" Mansour (Egypt) vs. Maohammad Khatib (Abu Dhabi)
Mansour (9-2, 7 stoppages) has six wins by knockout in his MMA career, and also secured a submission win over Oleksii Pasyuga during his last contest in November.
Khatim (2-2, 1 stoppage) has shared the cage with the likes of Flavio Serafim, Christofer Silva and Hossein Mollamadhi in his career, and Friday's bout with Mansour looks to be an interesting one.
Flyweight bout:
Abrobek Madaminbekov (Uzbekistan) vs. Shady Taimur (Egypt)
Madaminbekov hails from Uzbekistan, but fights out of the TK MMA gym in Dubai, so will certainly have plenty of hometown fans cheering him on.
Taimur (1-0) made a successful start to his MMA career when he defeated Muhammad Nasir Khan Yousafzai in August, and can now attempt to make it back-to-back victories.
Welterweight bout:
Hussam Quashou (Kuwait) vs. Abdelghani Saber (Dubai)
Qashou (2-3, 2 stoppages) holds stoppage wins over Mahmoud Abu Alkhair and Waleed Tabolse in his MMA career, but faces a tough challenge against Saber on Friday.
Saber (1-0, 1 stoppage) successfully won his MMA debut in November when he knocked out Gerson da Silva Carvalho in round one. He also has a successful boxing record, having won eight of his ten contests, with all eight by knockout.
He is no stranger to The Rotunda at Caesars Bluewaters Dubai, with his last boxing bout taking place there in September when he fought highly-rated Abass Baraou.
Bantamweight bout:
Omar Emad (Dubai) vs. Faris Khaleel Asha (Jordan)
Emad (2-0, 2 stoppages) was last in action in May, securing a submission win via guillotine choke in just 99 seconds, and it looks set to be a great battle against Asha.
Bantamweight bout:
Mohammad Kareem Al Jannan (Dubai)  v Ali Elkhatib (Egypt)
Al Jannan is going to have plenty of his fans in the building when he fights on Friday, going up against unbeaten Ali Elkhatib (1-0), who was a winner by unanimous decision when he fought Amad Omar back in October 2018.