The biggest card in Cage Warriors history continues to grow, now including more exciting rising names in the featherweight, lightweight and welterweight divisions. 
First up is an electric featherweight bout between Morgan Charriere and Lewis Monarch, two men who narrowly lost out on the featherweight title in the last 12 months and are now beginning a climb back toward the gold.
In their last appearances, Monarch faced Dean Trueman at CW98 in the featherweight title tournament, and Charriere took on Søren Bak in an Interim Featherweight title fight at CW103. With both men taking the division's top contenders to the final bell in highly competitive contests, they've proven they can hang with the best and have now set the stage for one of the most intriguing non-title bouts on Cage Warriors' 2019 calendar.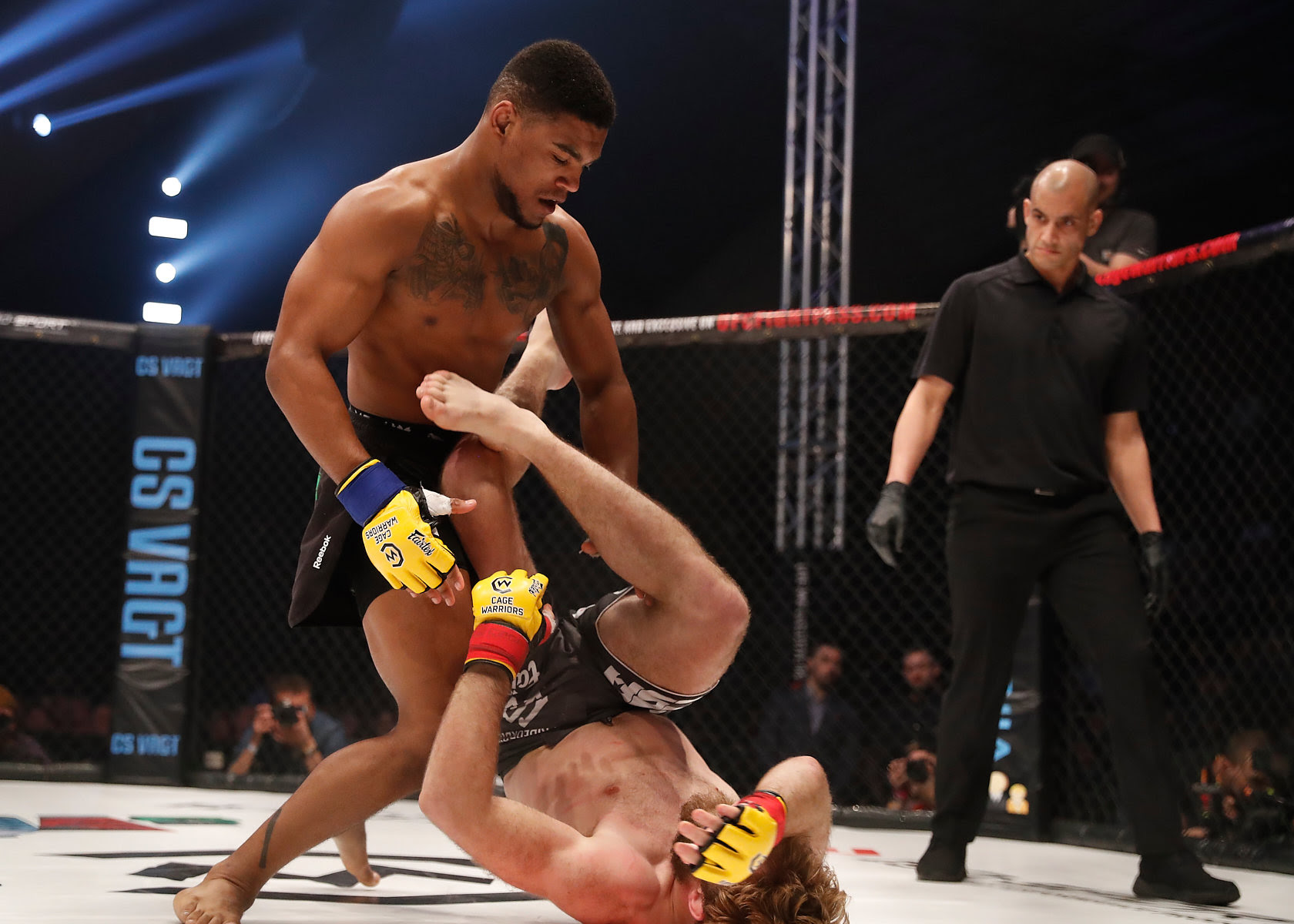 In the Welterweight division, Irish prospect Ian Garry returns to the cage after staging an early contender for fight of the year with James Sheehan at CW101. He'll face UK name Tayo Odunjo in a superbly matched battle between two newcomers who have made very impressive starts to their pro careers.
The third bout to be confirmed is a lightweight contest between Jabeed Rahman and  London's own Josh Onwordi, who will walk out in his hometown in the biggest fight of his career to date. Rahman has made a perfect start to his fighting career, with an unbeaten amateur record of 9-0 and a win in his pro debut.
These fights will stack the undercard before the mammoth CW106 'Night of Champions' main card begins, featuring 6 world title fights: Jack Grant vs Jai Herbert, Nicolas Dalby vs Ross Houston, James Webb vs Nathias Frederick, Dean Trueman vs Mads Burnell, Marthin Hamlet vs Modestas Bukauskas and a final bout to be announced.
Tickets for CW106: Night of Champions – Cage Warriors biggest event of all time – are on sale HERE.
CW106: Night of Champions Fight Card
Ross Houston vs Nicolas Dalby – Welterweight Title Fight
Jack Grant vs Jai Herbert – Lightweight Title Fight
Dean Trueman vs Mads Burnell – Featherweight Title Fight
James Webb vs Nathias Frederick – Middleweight Title Fight
Marthin Hamlet vs Modestas Bukauskas – Light Heavyweight Title Fight
Morgan Charriere vs Lewis Monarch – Featherweight
Darren O'Gorman vs Adam Aramasinghe – Flyweight
Jason Radcliffe vs Håkon Foss – Middleweight
James Hendin vs Kingsley Crawford – Featherweight
Ian Garry vs Tayo Odunjo – Welterweight
Josh Onwordi vs Jabeed Rahman – Lightweight
More TBA.