Middleweight Champion Nathias Frederick (8-2) will make the first defence of his title against fan favourite Jamie "Young Gun" Richardson (9-5) at Cage Warriors 115.
After winning the belt in dramatic fashion in a grudge rematch with James Webb, Frederick will carry the mantle handed on by his teammate Jai Herbert – who recently signed with the UFC – as Birmingham's reigning Cage Warriors champion.
Although originally scheduled to defend his belt in his home city, Frederick will now travel to Manchester to put the title on the line at CW115, the second night of Cage Warriors' 'THE TRILOGY' series.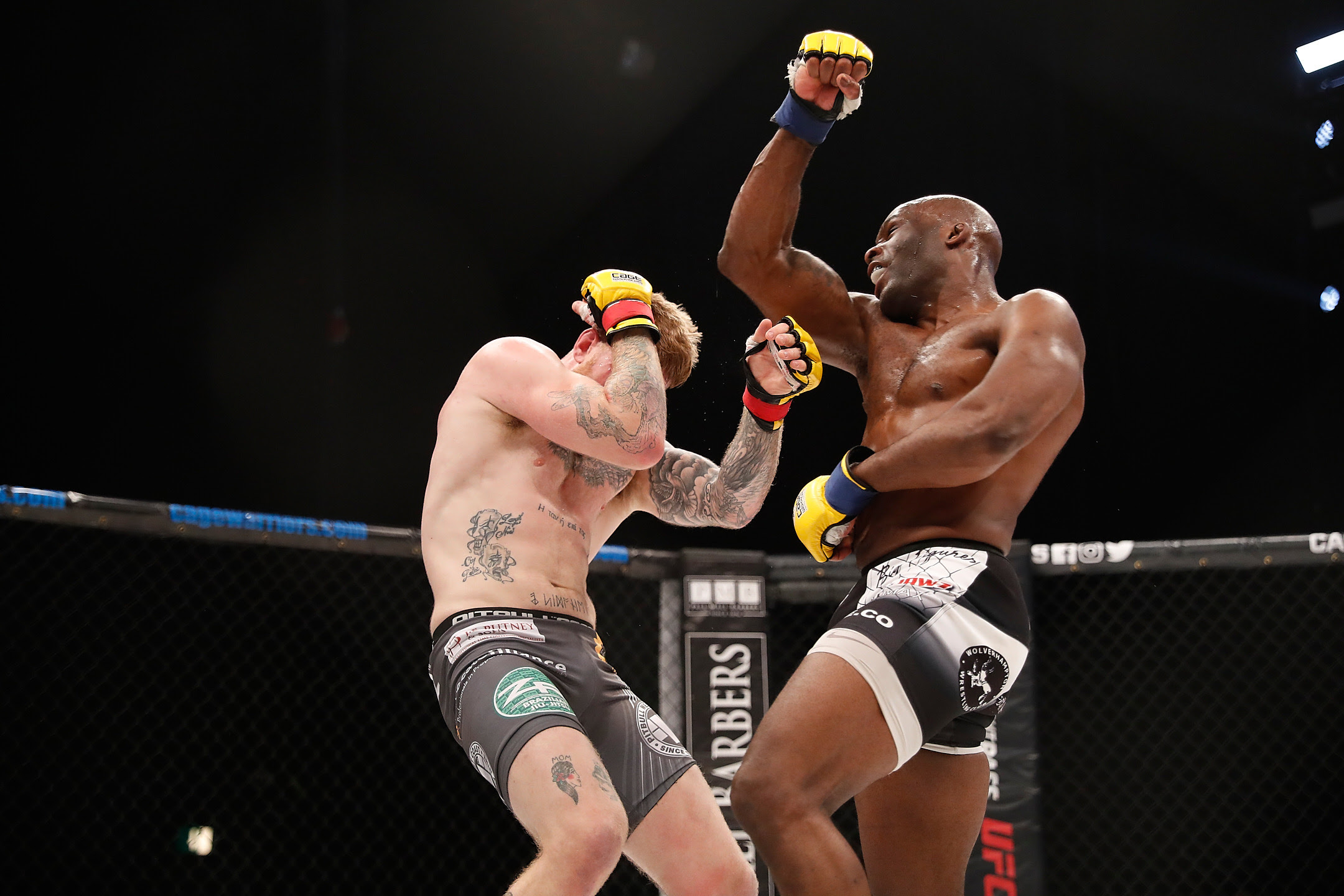 The first man to challenge for Frederick's belt is Jamie Richardson, whose highly entertaining finishes have made him a fan favourite at 185lbs. He enters CW115 on a 3-fight win streak.
At just 25 years old, Richardson boasts one of the most exciting highlight reels in the division with finishes over Håkon Foss, Alex Thorne and Phil Wells.
To date, 8 of Richardson's 9 wins have come via TKO. 7 of Frederick's 8 have ended in the same fashion, making this a strong contender for the most entertaining Fight of the Night at CW115.
"These guys never take a backwards step," said Cage Warriors President Graham Boylan.
"We knew this one had fight of the night written all over it from the moment it was signed. Styles make fights, and I'm predicting carnage on September 25th – and the stakes are even higher with the title on the line."
Cage Warriors 114, 115 and 116 will take place across three consecutive nights on the 24th, 25th and 26th September in 'THE TRILOGY', one of the company's most ambitious projects to date. The events will take place behind-closed-doors at the BEC Arena in Manchester, broadcast to millions worldwide on UFC Fight Pass and a host of broadcast partners across the globe.
Cage Warriors 115 – Confirmed Fights
Nathias Frederick (c) vs Jamie Richardson – Middleweight Title Fight
James Webb vs Craig White – Middleweight
Ian Garry vs George McManus – Welterweight
Many more TBC.