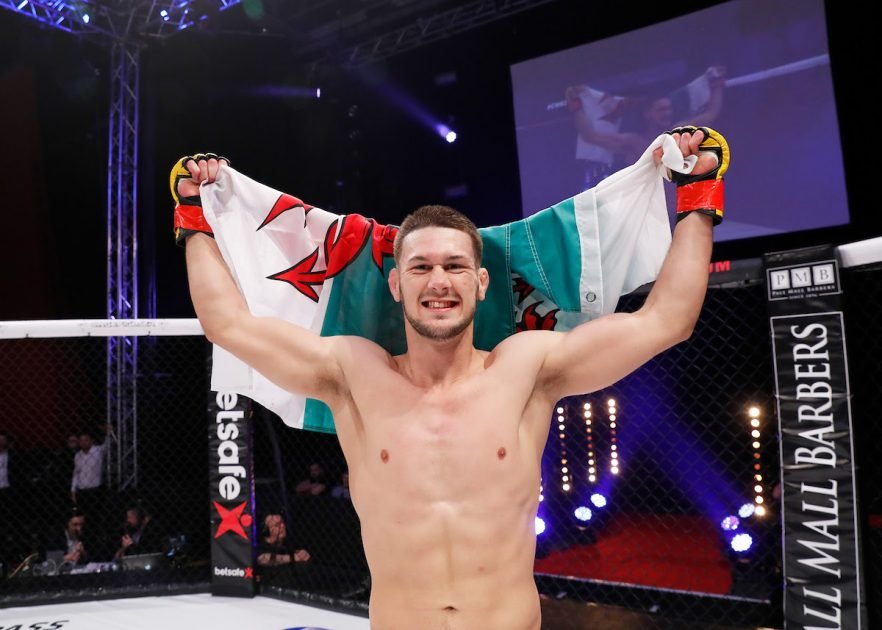 21 Dec

Josh Reed among first announced for Cage Warriors 91 in Wales

Welsh knockout artist and rising star Josh Reed joins home favourites Richard Williams and Kris Edwards for CW91 on March 3rd.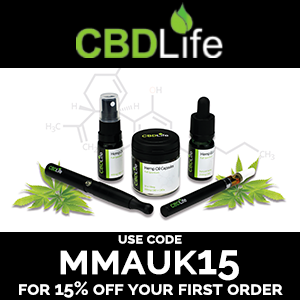 After a huge year for Welsh MMA which saw Brett Johns break into the UFC's top 15 and Jack Marshman move up the world rankings, Cage Warriors announce the first set of bouts for their CW91 card on March 3rd.
First to be announced is rising prospect Josh Reed, who narrowly missed out on Cage Warriors gold at CW86 after staging one of the greatest fights in Cage Warriors history with Bantamweight Champion Nathaniel Wood. He returns to the octagon against Belgium's Brian Bouland, who travels to Wales off the back of a devastating knockout victory in September. With both of these fighters possessing dynamic power in their hands, this one looks like it's going to be explosive and is likely not to go the distance.
The second fight to be announced is a Lightweight contest between Wales' Richard Williams and Donovan Desmae, who also travels from Belgium looking for the overseas upset. Williams submitted Cosmin Tutu with an armlock in the first round during Cage Warriors last outing to Wales, and Desmae recently made his mark on the European lightweight roster by defeating submission specialist Aidan Lee, until then unbeaten in 2017, at CW89. This looks to be a seriously exciting contest as both fighters work their way up the European rankings.
Welsh fans are also expected to turn out in force for home country favourite Kris Edwards, who returns to Cage Warriors to face Gavin Kelly after an impressive submission victory at CW87. Mason Jones, a young Welsh prospect relatively new to the professional scene but so far unbeaten, will also fight on the card.

CAGE WARRIORS 91: CONFIRMED BOUTS (ORDER TBC)
Many more to be announced!
Main Card:
Josh Reed (Wales) vs Brian Bouland (Belgium)
Richard Williams (Wales) vs Donovan Desmae (Belgium)
Pro Prelims:
Gavin Kelly (Ireland) v Kris Edwards (Wales) 135lbs
Lawrence Jordan Tracey (England) v Mason Jones (Wales) 155lbs
Dan Cassell (England) v Phil Wells (England) 170lbs
Maria Vittoria Colonna (Italy) v Cory Mckenna (England) 115lbs
Scott Malone (Scotland) v Jason Jenkins (Wales) 135lbs
Amateur Card:
Elliot Chilcott (RAMMA) v Christian Duncan (Gloucester Range) 185lbs
Cameron Clarke (MAT Academy) v Jordan Peake (Tillery Combat/Blaenavon MMA) 155lbs
Liam Shotbolt (Gloucester Range) v Oban Elliott (Impact) 170lbs
Craig Rawlins (SVT) v Josh Hudson (DOW) 170lbs
Pedro Daemon Cardoso (RAMMA) v Josh Joshua Williams (Chris Rees) 145lbs
Kacper Klepot (Twister MMA) v Ashley Amos (Tillery Combat) 205lbs
Seb Alfarez (Chris Rees) v Jamie Tungate (NMMA) 82kg Catch
Franco Tenaglia (RAMMA) v Ryan Lockyer (MAT Academy) 155lbs
Alex Boyd (Lionsden) v Michael Jones (Tillery Combat) 59kgs
Mitchell Goode (Impact) v Jaxson Lloyd Hembury NMMA) 185lbs
Marcus Stevens (Lions Den) v Sean Scrivens (Tillery Combat) 145lbs
Declan OCallaghan (Shamrock Combat) v Owain Williams (Chris Rees) 185lbs
MMA fan from Glasgow, Scotland.