ONE Championship arrived in Tokyo this week ahead of it's debut appearance on Japanese soil, boasting a card with no less than 4 title matches.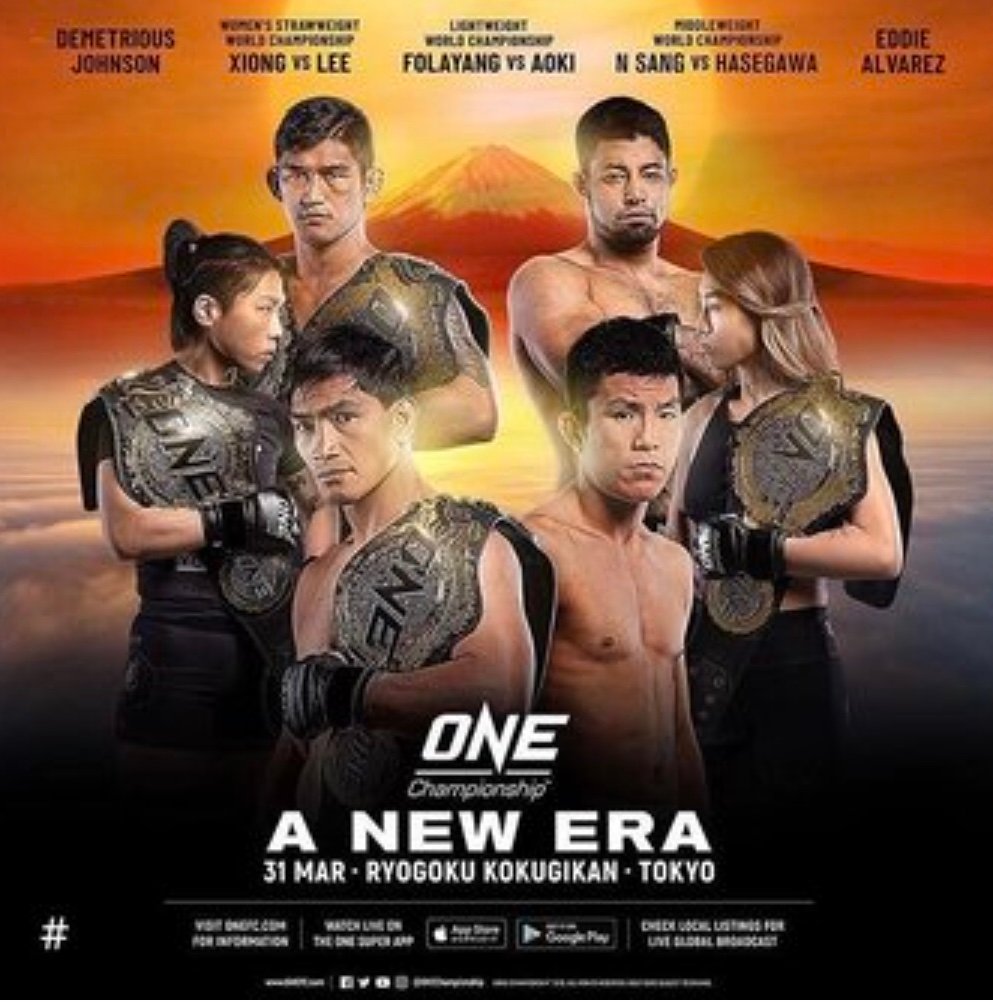 In the main event of the evening local favourite Shinya Aoki took on Champion Eduard Folayang for the One Championship Lightweight belt. Other title fights included Angela Lee in her head to head with Xiong Jing Nan, as well as Mayanmar's biggest star Aung la Nsang taking on Ken Hasegawa.
Further down in the proceedings we saw the promotional debuts of former UFC Champions Eddie Alvarez and Demetrious Johnson, as the new signings looked to make a splash with ONE Champiomship.
Full results for ONE Championship 'A New Era' below.
Shinya Aoki defeated Eduard Folayang via Round 1 head and arm choke
Xiong Jing Nan defeated Angela Lee via fourth round TKO
Aung la Nsang defeats Ken Hasegawa via round 2 TKO
Bibiano Fernandes defeats Kevin Belingon via disqualification due to illegal elbows
Demetrious Johnson defeats Yuya Wakamatsu via Round 2 Guillotine
Timofey Nastyukhin defeats Eddie Alvarez via Round 2 TKO
Yodsanklai Iwe Fairtex defeats Andy Souwers via Round 2 Knockout