Fight week for Cage Warriors' most ambitious and exciting show in years is now upon us. 3 world title fights will be staged across 2 stacked main cards in 1 night this Saturday, with Europe's hottest rising talent on show at London's sold-out Indigo at the O2 arena.
Super Saturday's first main card event will be topped by two world title fights between Sam Creasey and Nathan Greyson in the bantamweight division, and heavyweights Karl Moore and current champion Mauro Cerilli. Reigning light-heavyweight champion Moore will look to evade Cerilli's knockout power to become the first man to hold Cage Warriors titles in 2 weight divisions since Conor McGregor.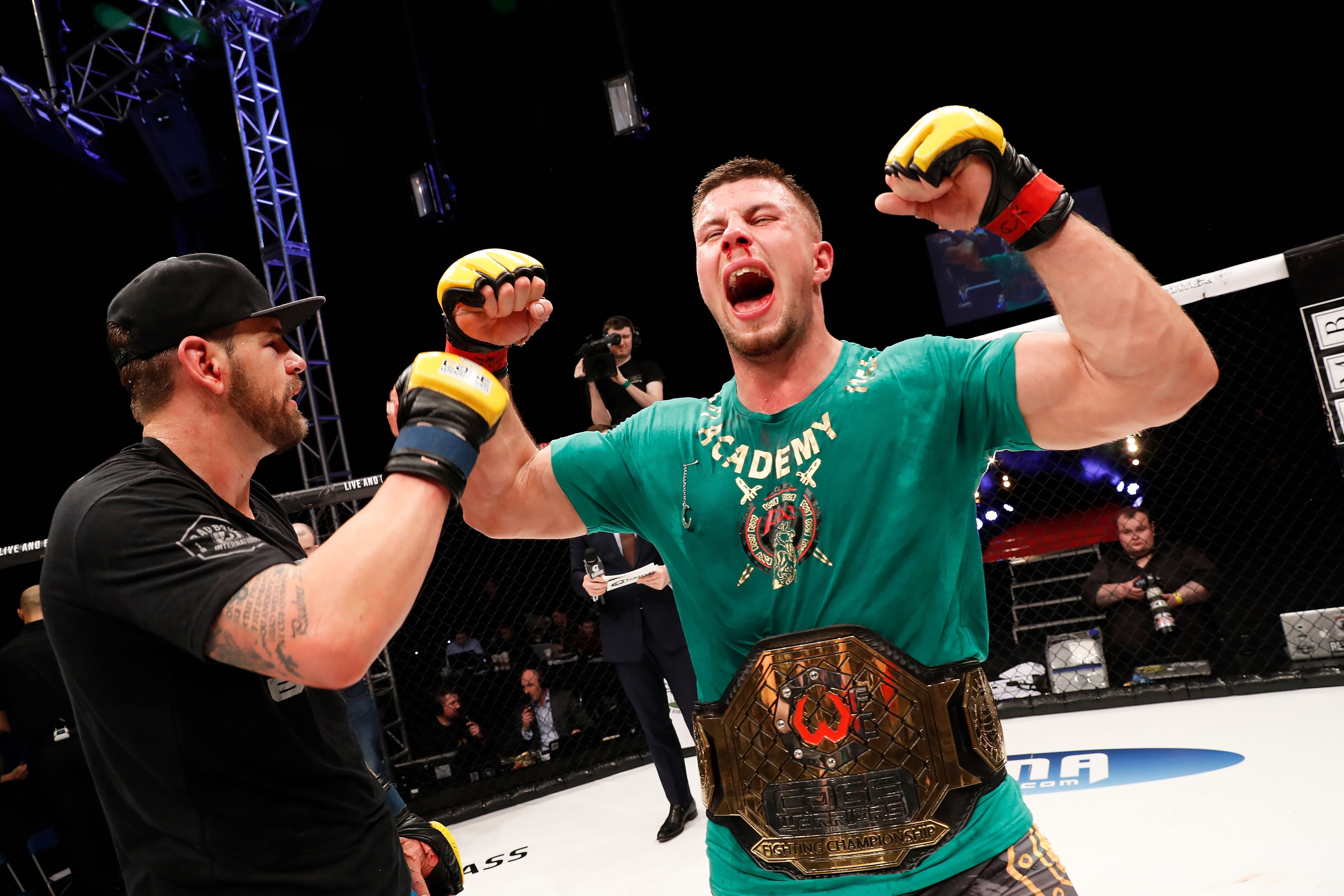 The second main card event is headlined by reigning champion Nathaniel Wood, who defends his title against one of Italy's top bantamweight talents in Luca Iovine. With Wood coming off an incredible fight of the year winner with Josh Reed at CW86 in his first title defence, and Iovine on an 8-fight win streak with first-round finishes in his last three contests, this looks to be a bantamweight battle for the ages. Main Card 2 will also feature a bout between Craig White and Alex Montagnani, two experienced welterweights eyeing title contention, and a huge veteran vs prospect match up in Jack Shore vs Vaughan Lee – an early pick by many critics for fight of the night, with the winner likely to be next up for a shot at the bantamweight title.
With 9 fighters being picked up by the UFC after Cage Warriors' last Super Saturday event in 2014, including Joanna Jedrzejczyk and former Cage Warriors World Champions Stevie Ray and Jack Marshman,

Saturday

nights show has very real potential to propel careers into international stardom.

"We're giving these athletes a platform to showcase themselves to a world audience," says Boylan. "I'm excited to see who steps up their game and grabs that opportunity with both hands."

3 world titles, 2 main cards, 1 night. Cage Warriors 92: Super Saturday is SOLD OUT.

HOW TO WATCH

Cage Warriors has a host of premium broadcast partners, serving countries across the globe.
Main Card 2 (from 9pm) will be broadcast live on BT Sport 1, UFC FightPass and a host of premium global partners including:

Viaplay: Scandinavia. Eleven Sports Network: Belgium, Netherlands, Luxembourg, Poland, Ukraine, Singapore, Italy. PPTV: Thailand. D Sports: India. K+: Vietnam. Spot TV: South Korea. CYTA: Cyprus

Main Card 1 (from 6pm) is live and free via the SportBible Facebook page, UFC FightPass and a host of premium global partners including:

Viaplay: Scandinavia. Eleven Sports Network: Belgium, Netherlands, Luxembourg, Poland, Ukraine, Singapore, Italy. PPTV: Thailand. D Sports: India. K+: Vietnam. Spot TV: South Korea. CYTA: Cyprus

Preliminary card (from 4.30pm) will be streamed live and free online via the Cage Warriors Facebook page.
CW92: 'SUPER SATURDAY' FULL FIGHT CARD (subject to change)
Main card 2 – 9pm start

Nathaniel Wood vs Luca Iovine (Bantamweight Title)

Craig White vs. Alex Montagnani (Welterweight)

Jack Shore vs Vaughan Lee (Bantamweight)

Corrin Eaton vs. Dean Trueman (Featherweight)

Main card 1 – 6pm start

Mauro Cerilli vs Karl Moore (Heavyweight Title)

Sam Creasey vs Nathan Greyson (Vacant Flyweight Title)

Jamie Richardson vs Sam Boult (Welterweight)

Mehrdad Janzemini vs. Brad Wheeler (Welterweight)

Pro Prelims – 4.30pm start

Cameron Else vs Thomas Terdjman (Featherweight)

Aiden Lee vs Tom Mearns (Featherweight)

Pelu Adetola vs. Modestas Bukauskas (Light Heavyweight)

James Webb vs Marcin Prostko (Middleweight)

Salih Kulucan vs. Darren O'Gorman (Bantamweight)