George and Harry Hardwick will be back in action at CW 129, the final event of Cage Warriors' fifth Trilogy Series on 2nd October, with the pair joining the Figlak brothers on the card.
All three events: CW 127, CW 128, and CW 129, will take place in the legendary York Hall in London, and be streamed live on UFC Fight Pass.
George Hardwick will take on Jakub Dohnal (9-1) at lightweight, while Harry Hardwick will square off with Konmon Deh (10-7) in a featherweight bout.
Talking about the addition of the Hardwick brothers to the card, Cage Warriors president, Graham Boylan, said: "It's great to have the Hardwick brothers on Cage Warriors again.
"George put on a clinical display against former featherweight champion, Dean Trueman, last time and I can't wait to see if he can build on that.
"The intensity Harry Hardwick brought to the cage in his last fight was palpable and I'm interested to see if that intensity can be maintained with the fans being back in attendance."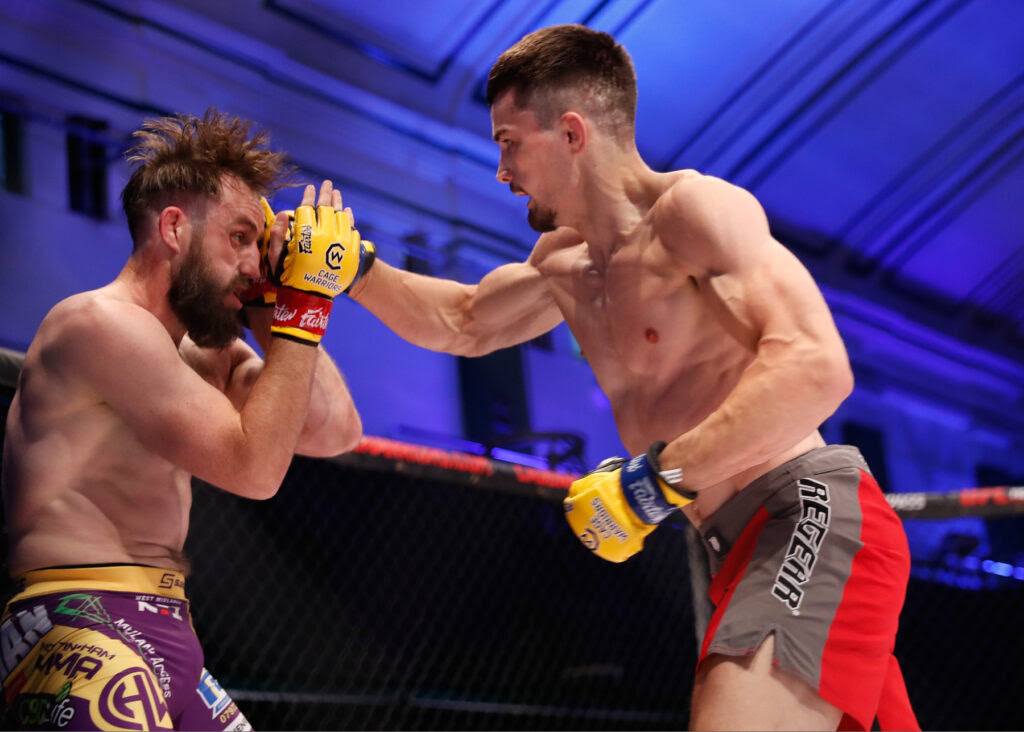 George Hardwick enters the cage with a 7-1 record, and told Cage Warriors ahead of his fight he had some difficulty finding an opponent: "I'm just happy that someone finally agreed to fight!
"A number of people with similar records in this division turned me down because they've got no character.
"Dohnal has a good record, but his true level will be exposed when he fights me on 2nd October!"
Jakub Dohnal comes in off three straight wins with six finishes in nine victories and comes into Cage Warriors with a lot of positivity, saying: "I'm very happy to be fighting on Cage Warriors.
"I want to go in there and display Czech heart!"
Harry Hardwick made his Cage Warriors debut at CW 124, scoring a decision win over the dangerous Jean N'doye, and revealed ahead of his fight how CW 129 will be a great night for the Hardwick family: "It's going to be another 2-0 night for the Hardwick brothers.
"We'll both be in the title picture after these performances!"
Konmon Deh is a Cage Warriors veteran, who has previously taken former cage Warriors double champion Mason Jones, and current featherweight champion, Jordan Vucenic, the distance.
Tickets for CW 129 are on sale here.
MAIN CARD
Luke Shanks vs Sam Creasey – flyweight title bout
Aleksi Mäntykivi vs Rhys McKee – welterweight bout
Jakub Dohnal vs George Hardwick – lightweight bout
Joachim Tollefsen vs Mateusz Figlak – welterweight bout
PRELIMS
Walter Cogliandro vs Steve Aimable – featherweight bout
Konmon Deh vs Harry Hardwick – featherweight bout
Michal Figlak vs Kieran Lister – lightweight bout
Alessandro Botti vs Jamie Richardson – welterweight bout
Dylan Hazan vs Scott Malone – flyweight bout