GLORY, the world's premier kickboxing organization, announced that it has signed Heavyweight Kickboxing Legend Badr Hari (106-16, 92 KO) to a multi-year contract extension.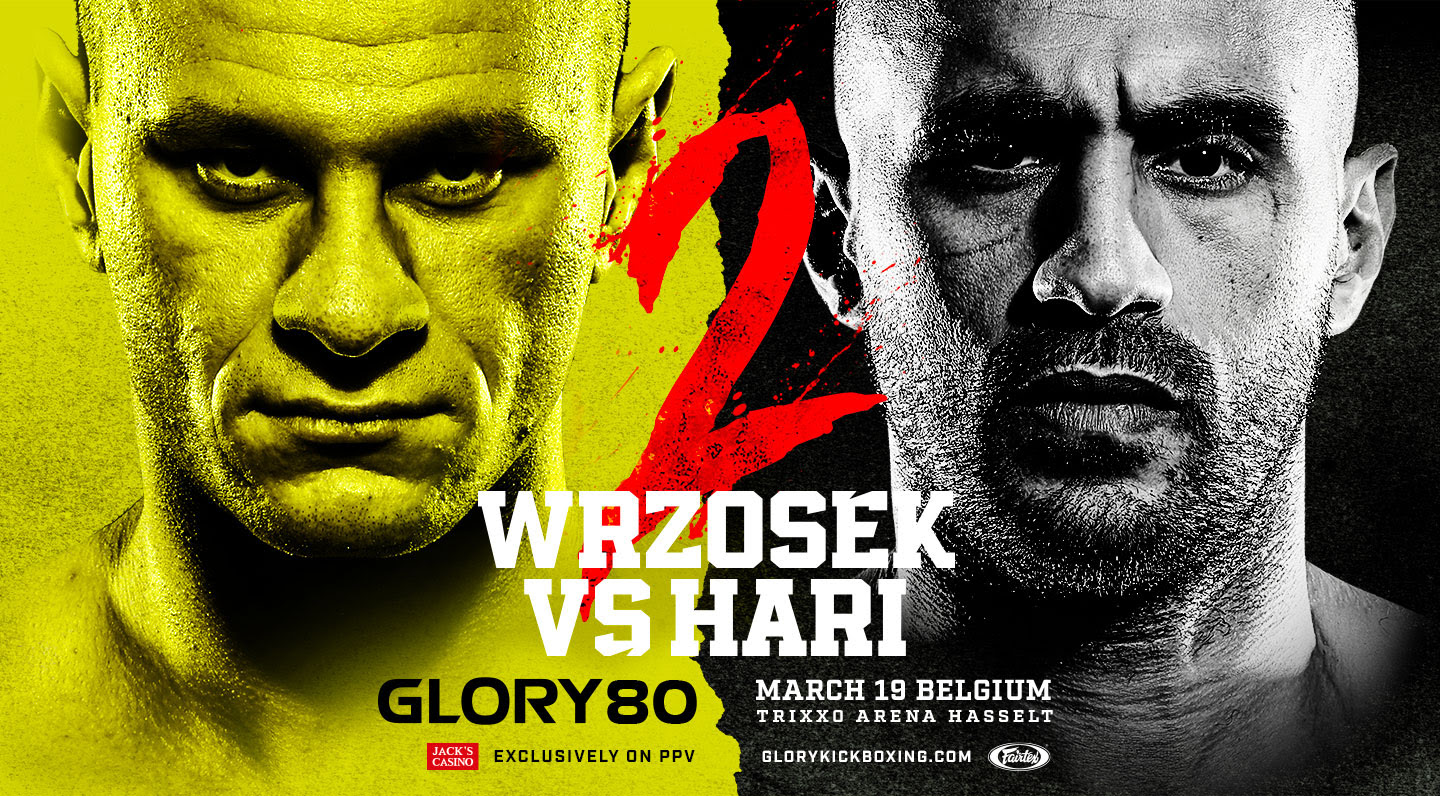 The extension locks in a cornerstone of GLORY's talent-rich heavyweight division in Hari, who will begin 2022 looking to end a three-fight losing streak, each of the losses coming in bouts with Hari up on the judge's scorecards before abrupt finishes.
Hari will get the chance to avenge his most recent loss, as he faces surging prospect Arek Wrzosek (14-5, 9 KO) at GLORY 80 on March 19 Trixxo Arena in Hasselt, Belgium.
The first bout between the two fighters occurred last September at GLORY 78. Hari dominated the action early, scoring three knockdowns in the first two rounds. However, while on the brink of defeat, Wrzosek landed a stunning high kick that knocked Hari out midway through the second round. The finish earned Wrzosek the 2021 Knockout of the Year and is widely considered one of the greatest comebacks in combat sports history.
"We are proud to have extended Badr Hari and give fans a fight and rematch they have been asking for months", says GLORY Executive Vice-Chairman Scott Rudmann. "Both Arek Wrzosek and Hari have a lot on the line in this fight and it promises to be a memorable one."
GLORY 80 will mark GLORY's first return to Belgium since GLORY 39 Brussels in 2017.
More details about the full fight card and ticket sales will follow soon. GLORY fans can already sign up to receive ticket sale updates. Exclusively available on pay-per-view, GLORY fans will be able to purchase, stream and watch GLORY 80 on GLORYfights.com.