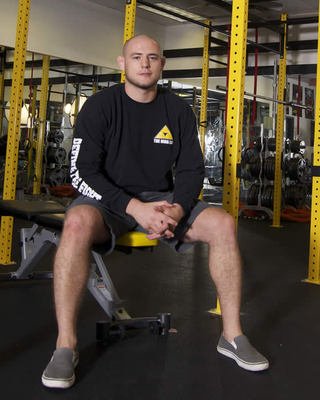 20 Jun

Swing For The Fences – featuring UFC fighter Jordan Johnson
In both sports and life, we all do things things that push us beyond our comfort zone. In today's episode of Across The Pond, you will meet a hulk-like fighter whose versatile attack and no fear approach to MMA has him poised to steamroll through the Light Heavyweight ranks. A professional since April 2014 and representing Victory MMA And Fitness, Jordan Johnson owns a 7-0 record consisting of four submissions, two decisions and one knockout.
In his MMA debut, Jordan defeated Fernando Smith via TKO in the first round. He defeated Ryan Scheeper. Then at RFA 29, Jordan submitted Gemenie Strehlow via anaconda choke in round one. He also tapped out Ryan Debelak in the first round via arm triangle choke at RFA 37. At RFA 39, Johnson submitted Shawn Asher via rear naked choke in round three. He defeated LeMarcus Tucker via unanimous decision to capture the RFA Light Heavyweight title at RFA 46. In his UFC debut at UFC On Fox 23, Jordan faced Henrique da Silva via unanimous decision. At The Ultimate Fighter 25 Finale on July 7 Johnson will look to extend his unbeaten streak to eight when he faces fellow prospect Marcel Fortuna in a battle between two ground specialists. Good luck Jordan!