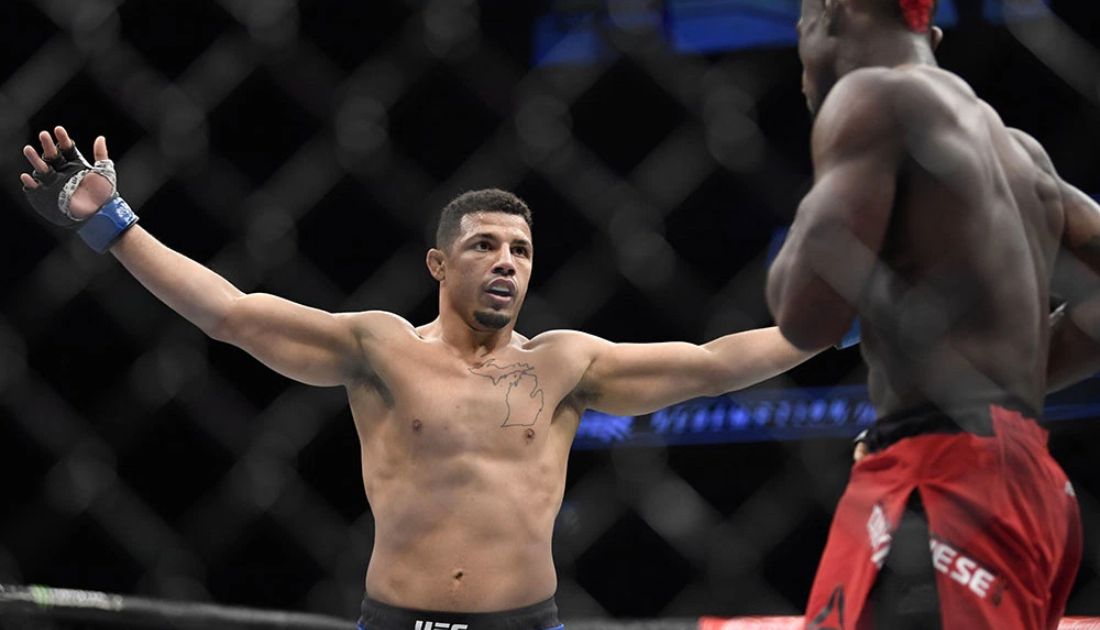 29 Nov

Southwest Shiner – Featuring UFC fighter Drakkar Klose of The MMA Lab

The UFC's Lightweight division is flooded with plenty of talent hungry sharks. In today's episode of Across The Pond, you will meet a scorching Lightweight looking to continue his hot rise at UFC 218 on December 2. A professional since April 2014 and representing The MMA Lab under the guidance of head coach John Crouch, 29-year-old Drakkar Klose owns a 8-0-1 record consisting of four knockouts and four decisions. 
In his MMA debut, Drakkar defeated Nolan McLaughlin via TKO in the first round. He also defeated Jeff Fletcher via TKO in the second round. Then, Drakkar defeated Preston Harris via unanimous decision. He defeated his next two opponents via TKO in Alejandro Garcia and Gabe Rodriguez respectively. At RFA 44, Drakkar defeated Hugh Pulley via unanimous decision. In his UFC debut at UFN 103 he defeated Devin Powell via unanimous decision. In his second UFC appearance, Drakkar defeated England's Marc Diakiese at The Ultimate Fighter 25 finale via split decision. For his 3rd UFC outing he will face another international opponent in David Teymur in a Lightweight showdown at UFC 218 on December 2. Good luck Drakkar!
Attached videos –
Klose v Thornton
Klose v Garcia World Fighting Federation 23
Klose v Rodriguez Rage in the Cage 178