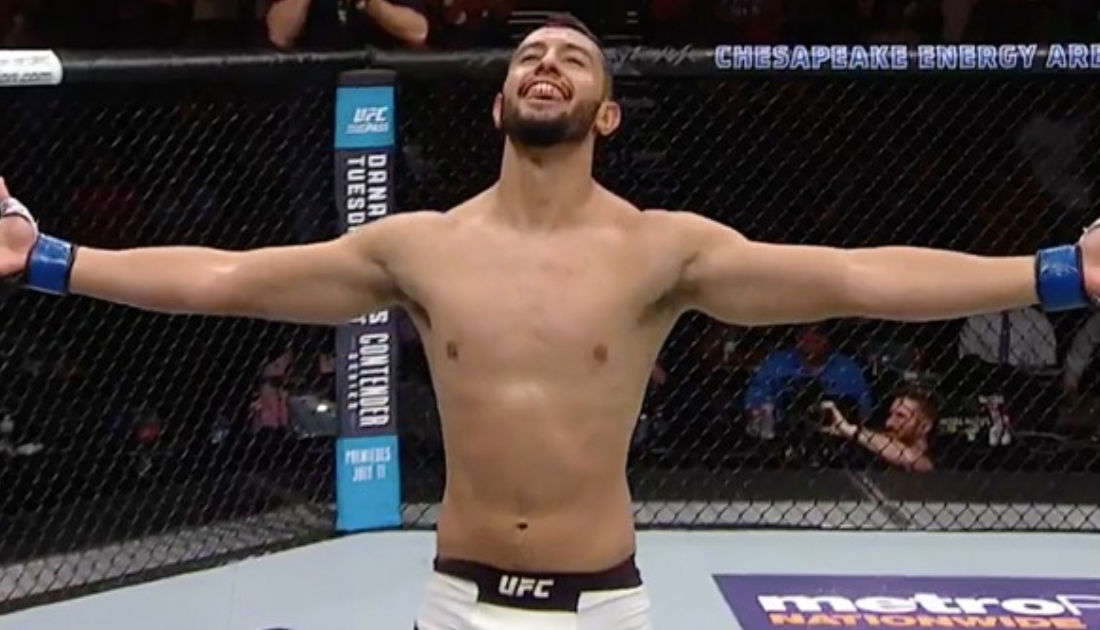 17 Dec

Wildfire's Rage – Featuring UFC fighter Dominick Reyes

The Light Heavyweight ranks of the UFC has received a fresh infusion of hungry lions ready to feast. In today's episode of Across The Pond, you will meet a California giant whose blistering style has him rampaging through the division. A professional since December 2014 and representing Cobra Kai under the guidance of UFC veteran Joe Stevenson, 27 year old Dominick Reyes owns a 8-0 record consisting of five knockouts, two submissions and one decision.
In his MMA debut, Dominick defeated Jose Rivas Jr via TKO in the first round. He submitted Jessie Glass via guillotine choke in the first round. Then, Dominick defeated Kelly Gray via unanimous decision. He defeated Tyler Smith via TKO in the first round. Dominick knocked out his next two opponents in Jordan Powell and Marcus Govan respectively. In his UFC debut at UFN 112, he defeated Joachim Christensen via TKO in the first round and earned Performance of the Night in the process. In his second UFC appearance Dominick faced Jeremy Kimball  at UFC 218 and submitted him in the first round via rear naked choke. Expect big things from this Light Heavyweight giant in 2018!
Attached videos –
Reyes v Mervau University of MMA Fight Night 8
Reyes v Cotton Spar Star MMA