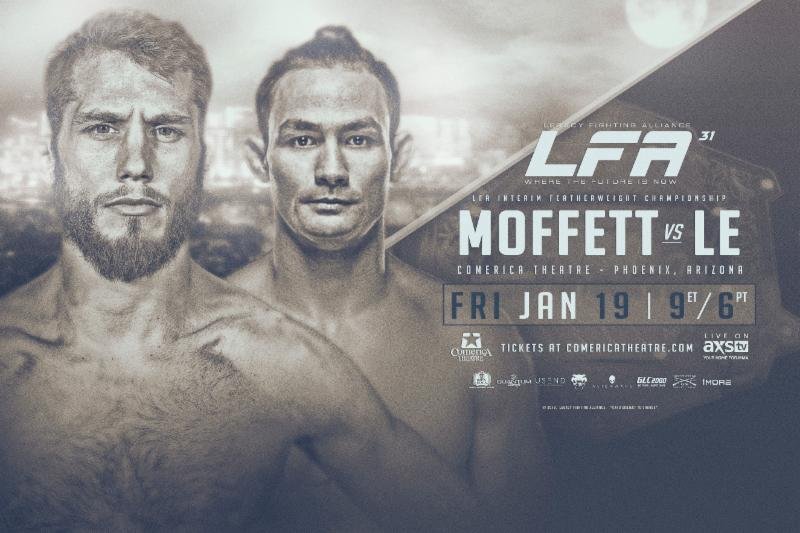 05 Jan

Nature Of The Beast – Featuring Legacy Fighting Alliance Fighter Bobby Moffett

MMA is all about making the most of the opportunities that the sport presents. In today's episode of Across The Pond, you will meet a tenacious fighter looking to capture the LFA featherweight title at LFA 31 on January 19. A professional since June 2013 and representing The MMA Lab under head coach John Crouch, 27-year-old Bobby Moffett owns a 10-2 record in 12 career bouts consisting of six submissions, three decisions and one knockout. Bobby has fought for various promotions like Resurrection Fighting Alliance.
In his MMA debut, Bobby submitted Julian Collins in the first round via brabo choke. He also tapped out Drew Morais and Terry House Jr respectively. Then, Bobby submitted Pedro Velasco in the first round via rear naked choke. He defeated Scott Marckini via TKO at HFC 22. Bobby submitted David Harris via arm triangle choke in the second round. He defeated Dan Moret via unanimous decision at RFA 24. At HFC 27, Bobby submitted Caleb Williams in round two via arm triangle choke. He defeated Tj Brown via split decision at RFA 46. In his LFA debut at LFA 20, Bobby defeated Nate Jennerman via unanimous decision. In the main event of LFA 31 on January 19, he will face Thanh Le for the LFA Featherweight title. Good luck Bobby!
 Moffett v Harris WXC 55
Moffett v Terry House Jr HFC 19