Has the secret to Conor McGregor's success just been unearthed by a Celtic fan?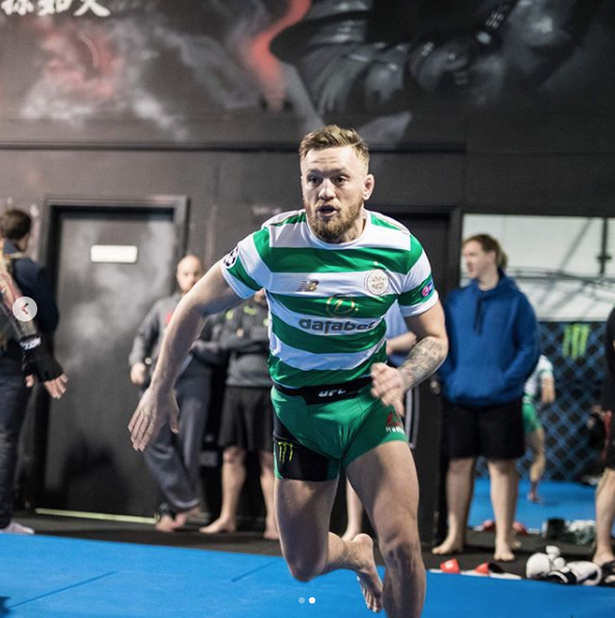 by Tom Heffernan
The secret to Conor McGregor's phenomenal success has often been debated, but one Celtic fan may have just unearthed the Irish megastar's magical formula; it seems some of the greatest nights in Conor's career thus far have fallen on the same weekend that Celtic Football Club plays St Johnstone. However, the magic only works if the game is played at St Johnstone's stadium in Perth.
And you guessed it; Conor vs. Khabib will take place at UFC229 on Saturday, October 6th, the same day as Celtic travel to Perth to play St Johnstone.
Check the Twitter feed from @scipcsc below:
https://twitter.com/scipcsc/status/1026538841111515136?ref_src=twsrc%5Etfw%7Ctwcamp%5Etweetembed%7Ctwterm%5E1026538841111515136&ref_url=http%3A%2F%2Fwww.talkingbaws.com%2F2018%2F08%2Ffans-theory-that-conor-mcgregor-only-fights-when-celtic-play-st-johnstone-is-amazing%2F
https://twitter.com/scipcsc/status/1026539802638909442?ref_src=twsrc%5Etfw%7Ctwcamp%5Etweetembed%7Ctwterm%5E1026539802638909442&ref_url=http%3A%2F%2Fwww.talkingbaws.com%2F2018%2F08%2Ffans-theory-that-conor-mcgregor-only-fights-when-celtic-play-st-johnstone-is-amazing%2F
https://twitter.com/scipcsc/status/1026540634415538181?ref_src=twsrc%5Etfw%7Ctwcamp%5Etweetembed%7Ctwterm%5E1026540634415538181&ref_url=http%3A%2F%2Fwww.talkingbaws.com%2F2018%2F08%2Ffans-theory-that-conor-mcgregor-only-fights-when-celtic-play-st-johnstone-is-amazing%2F
https://twitter.com/scipcsc/status/1026540840842190848?ref_src=twsrc%5Etfw%7Ctwcamp%5Etweetembed%7Ctwterm%5E1026540840842190848&ref_url=http%3A%2F%2Fwww.talkingbaws.com%2F2018%2F08%2Ffans-theory-that-conor-mcgregor-only-fights-when-celtic-play-st-johnstone-is-amazing%2F
https://twitter.com/scipcsc/status/1026541022115815425?ref_src=twsrc%5Etfw%7Ctwcamp%5Etweetembed%7Ctwterm%5E1026541022115815425&ref_url=http%3A%2F%2Fwww.talkingbaws.com%2F2018%2F08%2Ffans-theory-that-conor-mcgregor-only-fights-when-celtic-play-st-johnstone-is-amazing%2F
https://twitter.com/scipcsc/status/1026541139938107392?ref_src=twsrc%5Etfw%7Ctwcamp%5Etweetembed%7Ctwterm%5E1026541139938107392&ref_url=http%3A%2F%2Fwww.talkingbaws.com%2F2018%2F08%2Ffans-theory-that-conor-mcgregor-only-fights-when-celtic-play-st-johnstone-is-amazing%2F