It seems that the departure of former UFC flyweight champ Demetrious Johnson from the promotion means the end of the division as well.
Though the scrapping of the 125-pound division has not been officially announced by the UFC the rumour mill works quickly and it's likely that all but a few of the current flyweights will be asked to move up to bantamweight and the rest, unfortunately, will be let go.
Conor McGregor blames ONE Championship CEO Chatri Sityodtong for the flyweight division falling apart, claiming that losing former champ Demetrious Johnson (27-3-1) means losing the division with him:
You must now take all the 125lbers that have been let go, Chatri.
You talk all of this Martial Art and respect talk, yet your greed has directly cost more than half a fighting division it's chance to earn income for their family.
Have respect @YODCHATRI.
Sign the division.

— Conor McGregor (@TheNotoriousMMA) November 8, 2018
Ben Askren questions the UFC's lack of faith in the rest of the division:
I mean Featherweight survived without @TheNotoriousMMA in it, flyweight can't survive without @MightyMouse ?? Are you telling us DJ>CM???

— Ben Askren (@Benaskren) November 8, 2018
Current flyweight champion Henry Cejudo (13-2-0) will more than likely get his wish for a super-fight with bantamweight champ TJ Dillashaw (16-3-0). Apparently, this will be the main event for UFC 233 at the Honda Centre in Anaheim, California on Saturday 26th January 2019, the first major card of the new year.
He called for this fight in the Octagon after ending Demetrious Johnson's record-setting run of eleven title defences in the co-main event at UFC 227 in August 2018 – the same night that TJ Dillashaw defended his bantamweight title against Cody Garbrandt (11-2-0) in the headline event. Now he will get the fight, not because he demanded it but to determine whether he will be champion or contender in a division he is now forced to move up to.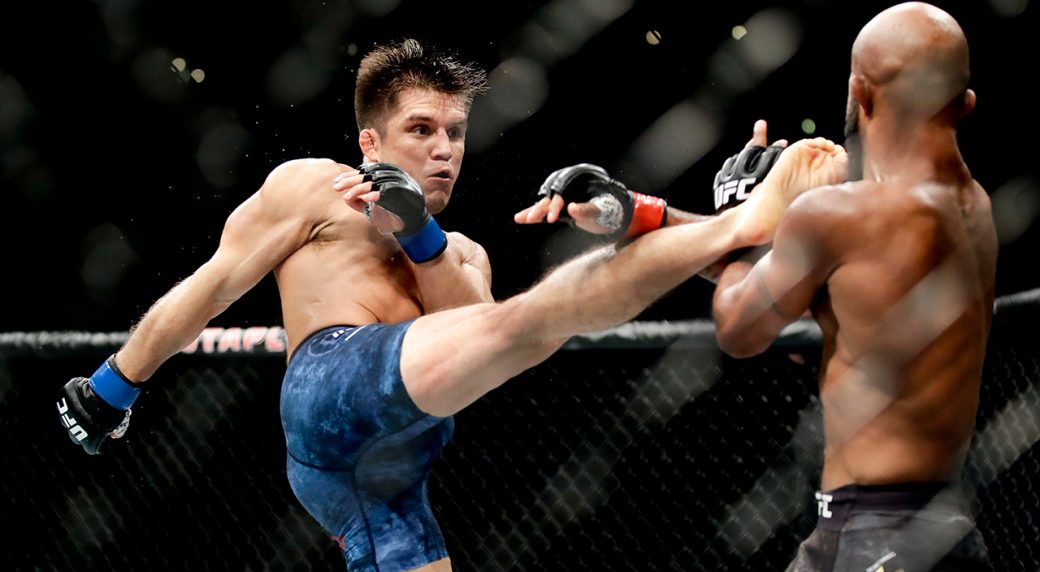 The UFC flyweight division never done too well when it came to PPV buys – Johnson was the only champ the division ever had until Cejudo, and according to Tapology.com the highest selling PPV event headlined by 'Mighty Mouse' was UFC 178: Johnson vs Cairaso in September 2014, the same night Conor McGregor knocked out Dustin Poirier in the first round earlier in the card. It sold an estimated 205,000 PPV buys – compare that to what UFC 189: McGregor vs Mendes sold less than a year later, an estimated 825,000 PPV buys.
There has been a lot of noise recently for the introduction of a 165-pound division and Dana White has been adamant there are no plans to create one. However, we all know White likes to deny things until he is ready to announce them on his terms and this all could be seen as the first step towards opening up new weight classes for larger fighters. An entire series of The Ultimate Fighter was dedicated setting up a new women's flyweight division, so the UFC is obviously not against making new weight classes. Is the division is being cut to accommodate new ones?