"Can't wait for the fights on Saturday night."
It feels like a lifetime ago that we heard these words, but alas, here we are. Actual live sports are actually happening in real life this weekend at UFC 249. And like you, I cannot wait. The interim title clash between Tony Ferguson and Justin Gaethje promises to paint the canvas red, while the return of Dominick Cruz against the cringe master himself, Henry Cejudo, has the potential for Cruz to claim his THIRD title, and a SECOND 'greatest comeback of all time.' And then we, of course, have Francis Ngannou vs Jairzinho Rozenstruik, a fight that (not to jinx it), will most likely end in a devastating highlight-reel knockout. But as amazing as this main card is, the prelims are just as stacked, with plenty of matchups to salivate over before we even get to the main show. It's gonna be a long night, folks, but after two months of staring out the window, reminiscing about fight nights gone by, you owe to yourselves not to miss out, and to soak up every drop of MMA you possibly can
Donald Cerrone vs Anthony Pettis | Welterweight Bout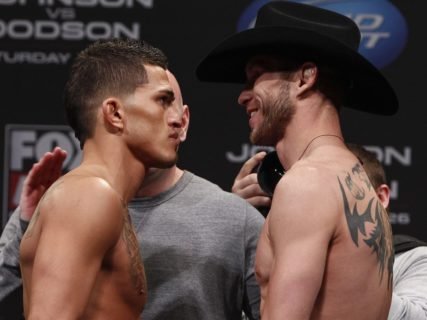 I almost feel like I don't even need to sell you on this one. Two legendary fan favourites that couldn't put on a boring fight if they tried, meeting for a rematch seven years in the making. It's a fun entertaining matchup for sure, but here's a layer you may not have considered: both of these guys need that win. "Cowboy" is coming off three devastating TKO losses (albeit to the best of the best), while Pettis' pattern of alternating between wins and losses for years came to a sudden end against the very talented, but lesser-known Carlos Diego Ferreira. Both fighters have something left in the tank. Both fighters know how to dig deep and pull out a miraculous finish. But there's a thin line between being a top 15 contender and an ageing veteran on their way out. Both are towing that line, and this fight could decide who falls on what side of it.
Aleksei Oleinik vs Fabricio Werdum | Heavyweight Bout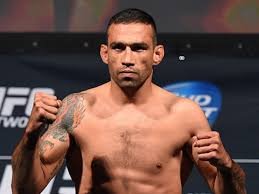 With his recent submission victory over Maurice Greene, Aleksei Oleinik became the first fighter to have a win in four different decades. It's an insane accomplishment when you really think about, and Old Man Oleinik plans on choking out his 47th victim this Saturday. That potential victim, however, happens to be a former champion, a Brazilian jiu-jitsu wizard, and hands down one of the greatest heavyweights we've ever seen. It's been a while since we've seen Fabricio Werdum though, and it'll be interesting to see how he looks at almost 43. It's a fun clash of two heavyweight submission experts that in my mind, Werdum should win, and in a way must win. The former champion didn't look the best in his last fight two years ago, so his performance here could be the difference between being an exciting legend that everyone wants to see, or being that ageing name that everyone just wants to see hang up the gloves for good.
Carla Esparza vs Michelle Waterson | Strawweight Bout
As I've said before, women's strawweight is one of the most exciting divisions in MMA. If that war between Joanna Jedrzejczyk and Zhang Weili didn't convince you of this, then you are beyond help, my friend. From the talent, the personalities, and the unpredictability, there's not a bad fight to be made in that top 15. Despite falling short against Jedrzejczyk last October, Michelle Waterson was showing incredible promise, with a solid submission game and an interesting karate influenced style. This clash with former champion Carla Esparza is a good test for both, one that could help the winner rejoin the increasingly crowded top 5.
Bryce Mitchell vs Charles Rosa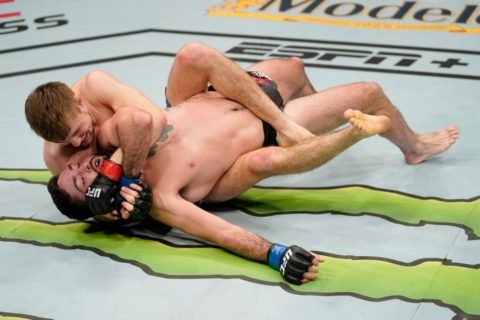 While Charles Rosa does have a damn fine submission game that could be his key to victory here, this entry is admittedly more about his opponent, Bryce Mitchell. Last December, Mitchell became just the second man in UFC history to win a fight using a twister submission. This submission of the year contender, combined with his redneck persona and his aggressive demands for Reebok to, "make [him] some damn camo shorts!" instantly propelled him from just another TUF contender to a quirky up-and-comer that fans are actually invested in. This bout with Rosa is another chance for "Thug Nasty" to turn some heads, increase that buzz, and maybe, just maybe, get those damn camo shorts.