Cage Warriors kicks off its 2022 calendar with an action packed CW 133 card at Del Mar Arena in San Diego County, California.
CW 133 will not only be the first Cage Warriors event of the year, but the first in a four part San Diego series, which will see a further three Cage Warriors events head to the area through 2022.
On the first event of 2022, Cage Warriors president, Graham Boylan, said: "I'm so excited that the first fight week of the year is here.
"This year we are starting off with a bang with CW 133 this week, then we have CW 134 in March and our Manchester double header in April.
"We have stacked this card with some fantastic fights for the fans, so it should be a taste of what we have to come for the year!"
Kyle Driscoll and Joshua Jones will main event CW 133 in a lightweight contest.
Team AKA member, Driscoll, is currently riding a seven fight win streak and competed on Dana White's Contender Series in his last outing. Meanwhile, Jones comes into this bout with three wins in his last four bouts, and has shown he is a proven finisher, with nine stoppages in 11 victories.
Driscoll has previously trained with former Cage Warriors champion, Jack Shore, and now trains at AKA, a gym that has produced several notable UFC champions, including Daniel "DC" Cormier and Cain Velasquez.
When asked about his upcoming Cage Warriors debut, Driscoll let Cage Warriors know that he had been training with UFC lightweight contender, Islam Makhachev, under the watchful eye of former UFC lightweight champion, Khabib Nurmagomedov.
Driscoll also told Cage Warriors: "I know a win here propels me to the UFC.
"My opponent is a tough guy but everyone at this point of my career is a tough fight.
"He (Jones) likes to throw bombs and wrestle but I will show up like a calculated killer and pick him apart!"
Jones has shifted his training to CMMA for this fight and believes the fact that Driscoll isn't prepared for his toughness: "I think Driscoll will be surprised when he feels my strength.
"When you are in there with me, I can finish you anywhere, on the feet, on the ground, submission, ground and pound.
"I've got a ton of ways to finish opponents!"
Wilson Reis makes his return to Cage Warriors after almost a decade away from the promotion.
In his time away from Cage Warriors, Reis would have a 13 fight run with the UFC where he would challenge for the flyweight title.
Jeremiah Labiano, a well-travelled veteran in his own right, makes his Cage Warriors debut against Reis in a featherweight contest.
Labiano has competed in the United States, the UK and Israel, racking up 13 wins with eight stoppages.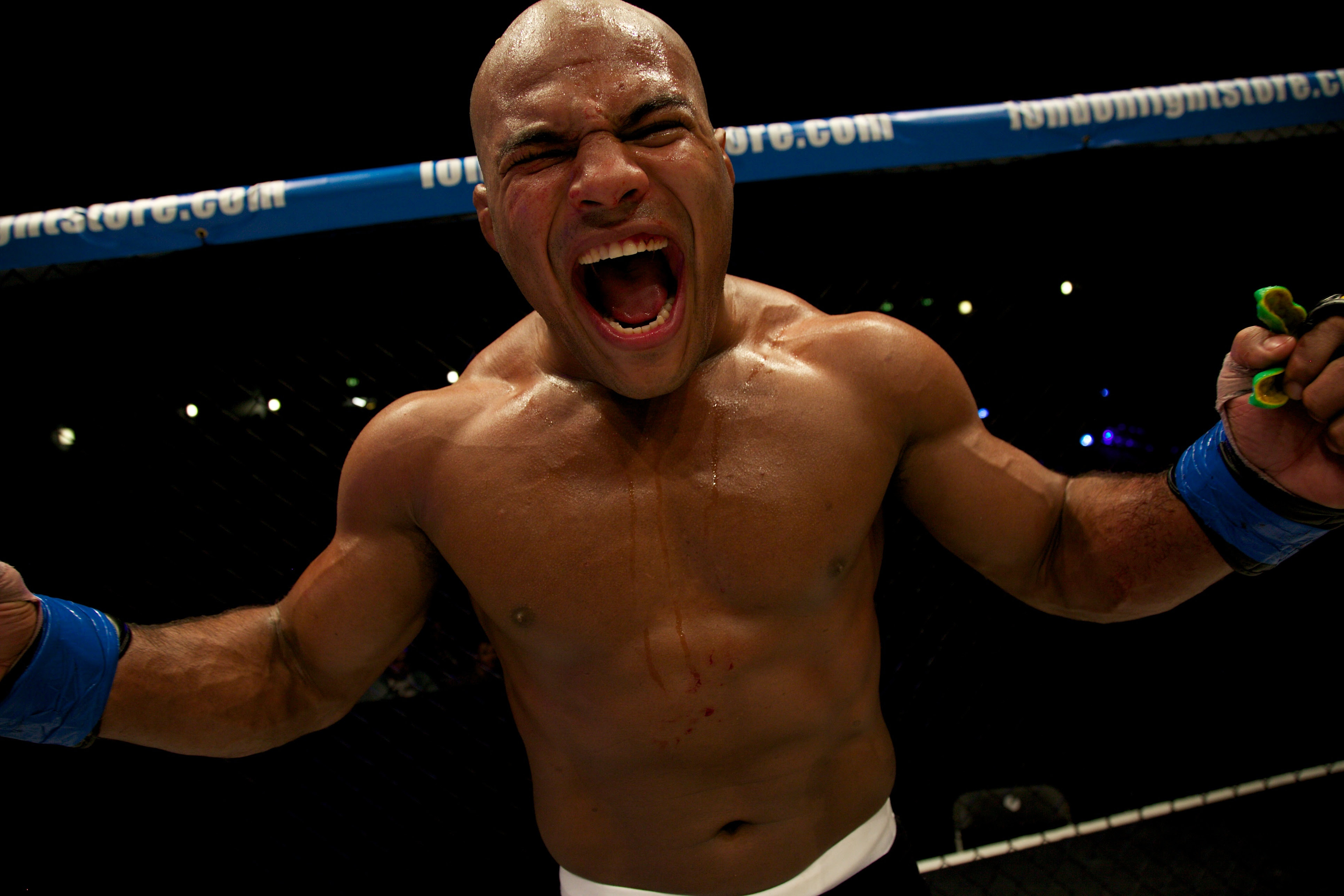 Team Alpha Male's Joseph "Bopo" Morales, also returns to Cage Warriors at CW 133.
The UFC veteran secured a win in his last outing at CW 126, where he dropped Kevin Wirth with an overhand right on his way to a judge's decision.
Justin Barry and Damon Wilson will also be in action at CW 133 after both men were nominated for KO of the Year in Cage Warriors' 2021 'End of Year' awards.
Wilson, who also received a nomination for Breakthrough Fighter of the Year, takes on Ryan Fillingame in a featherweight contest while Barry takes on Ke'ali'i Kanekoa in a middleweight bout.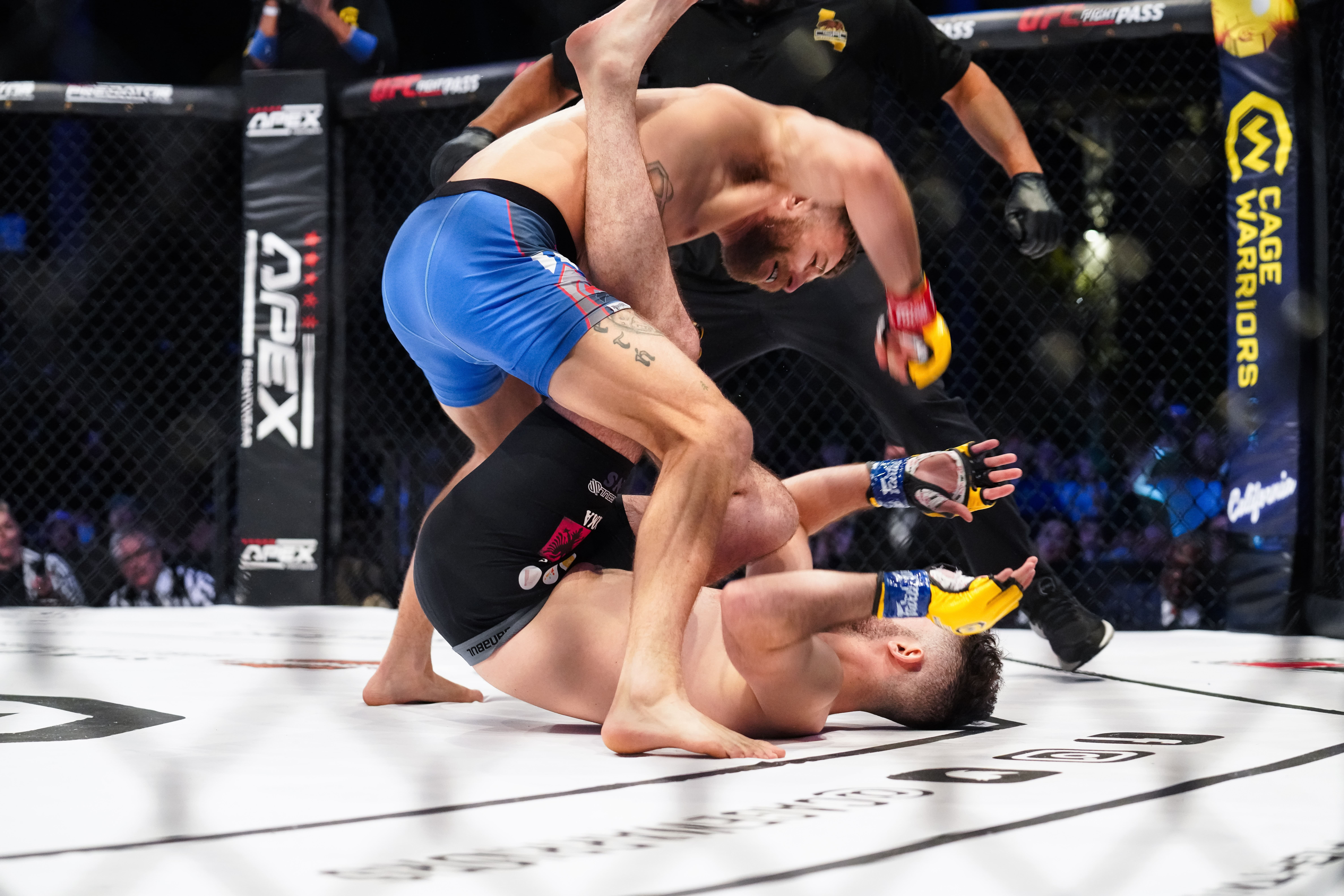 Unfortunately, Max Rohskopf has had to withdraw from CW 133 due to injury.
All the action of CW 133 kicks off live on UFC Fight Pass from 5:30pm PT with the main card commencing at 7pm PT. Doors open at 5:00pm PT.
Main Card (7:00pm PT)
Joshua Jones vs Kyle Driscoll – lightweight bout
Jeremiah Labiano vs Wilson Reis – featherweight bout
Ryan Fillingame vs Damon Wilson – featherweight bout
Joseph Morales vs Sidemar Honorio – flyweight bout
Jose Mariscal vs Luke Faultersack – featherweight bout
Prelims (5:30pm PT)
Ke'ali'i Kanekoa vs Justin Barry – middleweight bout
Ethyn Ewing vs Robert Hernandez – featherweight bout
Eimar Hernandez vs Enrique Marte – flyweight bout
Soslan Margiev vs Blake Cooper – welterweight bout
UFC FightPass Exclusives (9:15pm PT)
Josh Nakagawa vs Devin Goodale – welterweight bout
Albert Lee vs Jamey Lynch – welterweight bout
Chuck Campbell vs Elijah Harris – light heavyweight bout