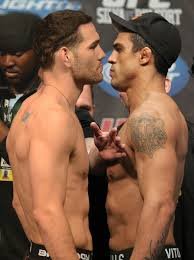 28 Aug

Weidman – I Can Knock Belfort Out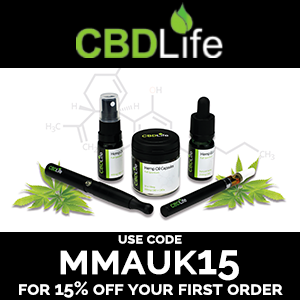 Chris Weidman will face Vitor Belfort at UFC 181 in Las Vegas in December. Weidman was talking about his upcoming fight recently and had this to say
 I have respect for him, and I have respect for the cage. Anybody who is going to step into the cage, I have respect for. The second that I don't have respect for someone in there is the second that it would take for me to lose that belt. That being said, my reign as champion is going to be a long one, and no one is going to take this belt from me for a long, long time. I think that I'm a versatile individual, and I pretty much feel like I can do anything that I want to do in there. I can stand and bang and knock him out, or I feel as if I can take him down and submit him. Nothing's going to come easily, and I always expect some resistance, but if someone had yelled out and told me that this is what I had to do, I am getting the job done, whether they told me to submit him or knock him out. I'm going to get it done.
It is very hard to disagree with the Champ as he is undefeated and beat everyone who has ever stood in front of him including Anderson Silva twice. Will he knock Vitor out and go on to defend the belt for a very long time?, only time will tell but he certainly has the tools to do so.
Scottish and proud. I train everyday and like to take everything I do to the max. I am very passionate about MMA. I am not scared of winning, I am scared to death of losing.