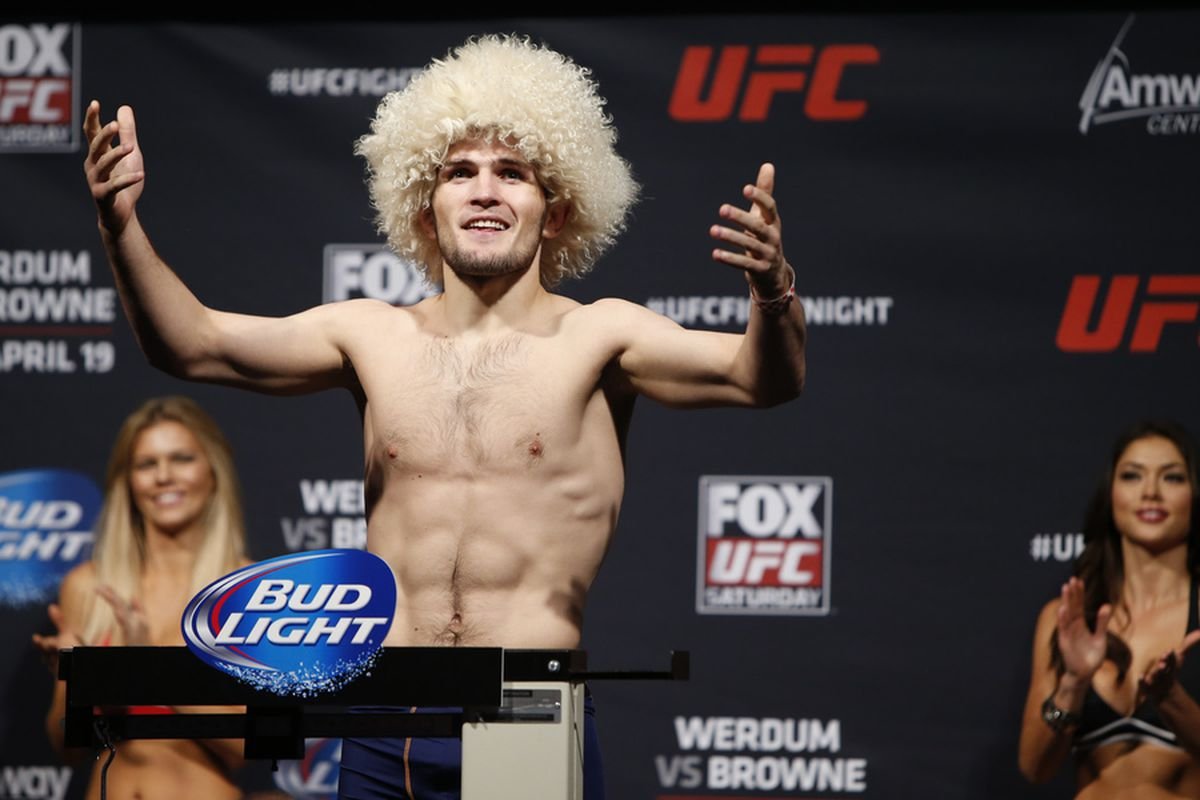 28 Jan

Is Khabib considering retirement after he's fought Ferguson and Mcgregor?

The complicated mess which is the top end of the UFCs lightweight division moved a step closer to resolution when the promotion announced that Tony Ferguson would be facing the undefeated Khabib Nurmagomedov at UFC 223. This move toward a clear picture was immediately spoilt by Dana White referring to Ferguson as the champion, claiming the fight was for the real belt while simultaneously refusing to state that current undisputed champ Mcgregor was to be stripped of his title.

Regardless of who has which belt at this stage, the winner of Ferguson vs Khabib is likely to square off with Mcgregor before the end of the year to ultimately prove one way or another who the best lightweight in the UFC really is.

Khabib's manager Ali Abdelaziz has today dropped the bombshell that retirement might be on the cards in the near future for his undefeated client. Speaking to TMZ Sports, Abdelaziz said the following;
"He's probably going to retire undefeated. He's gonna beat Conor, he's gonna beat Tony and he's probably going to say 'Bye Bye'."
Abdelaziz also reiterated that Khabib and Ferguson would be fighting for the undisputed lightweight belt and that he didn't care if Conor was stripped or not as after the fight his belt would "go in the trash".
It is difficult to take the retirement claims of Abdelaziz completely seriously as later in the same conversation he explains that Khabib plans on making Conor wait to fight him so that he can "make this division right".
Based on this interview, assuming he is successful in beating Ferguson, Khabib will either defend his belt against the top contenders and put the division into order again or take the fight against Conor and retire leaving the division once again in a state of confusion.
In reality, all of this is a little premature since the man they call "The Eagle" still has to take the belt from current interim champion (or undisputed champion – it depends who you ask) Tony Ferguson. Even that in itself may be a little premature. Perhaps the first hurdle Khabib has to clear is making it into the octagon at the same time as Ferguson given that this is not the first attempt at putting this fight together. Considering the number of times this fight has failed to materialise in the past we would all do well not to get too carried away with what might happen after the fight and just cross our fingers that the fight actually happens. If it does, we are all going to be in for a treat.