Jon Jones has entered a new phase of his career. He's in his prime and sits atop a sparse light heavyweight division.
The light heavyweight division is arguably the flagship weight class of the UFC. Coming into the UFC, Jones beat some of the greats (Mauricio Rua, Rashad Evans, Lyoto Machida, Rampage Jackson). In doing so, he cemented his place in light heavyweight history books.
In the last year, the established the #2 and #3 of vacated the division: Daniel Cormier went to heavyweight and Alexander Gustafsson retired. This has made the division very weird. Today's light heavyweight division consists of up-and-comers like Johnny Walker and Dominick Reyes and middleweight defectors like Anthony Smith and Thiago Santos.
In Light Heavyweight, unlike Welterweight, Middleweight and Lightweight, there isn't a pack of hungry dogs circling around the champion. If there was a metaphor, it would be lambs sent to slaughter.
I can see why this has made Jones (in his own words) 'drink his own Kool-aid'. He has been saying recently that he wants to beat his opponents where 'they are most comfortable'. There is the saying in prize-fighting that you should fight your own fight, not your opponents. This is an unprecedented kind of dominance.
Jones won last night by a very close split decision. Truthfully, I thought Jones won but it could have gone either way. A draw might have been more fitting. Jones probably landed more strikes, but Santos's strikes were more impactful. Once or twice Santos looked genuinely that he might have been a handful of strikes away from winning.
Part of being so dominant, though, is that the other guy gets a lot of credit. You have to make him look like he's not in your league – which is what Jon Jones normally does.
Thiago Santos is a high-level striker. So, Jon Jones and Santos had a kickboxing match with MMA gloves on.
Jon Jones' abilities and skills are so good they almost don't make sense. He matched Santos' striking skills with likely half the years of experience.
As he won, but only just. The margin was too small for Jones to make his point. A split decision doesn't justify Jones bringing himself so close to the wire.
If Jones wants to drink his own Kool-aid, he needs to dominate. Maybe Jones showed that even the most dominant fighter in UFC history needs a game plan that involves playing to his strengths.
I think he enjoyed being neck-and-neck with Santos, as his domination must take the sense of excitement away from his career. As a 23-year-old, he must have enjoyed shocking the world with every fight. Nowadays, it must get boring trying to fluff up your opponent's dangerousness so that fans will be more invested in the fight's outcome.
Someone who fights his own game is Ben Askren. Askren is a wrestler's wrestler. All he does is wrestling, wrestling, and wrestling. He has said himself that his striking is trash.
Before last night, Askren was undefeated. He was an example of a specialist at his best. Like Khabib, he takes opponents into deep waters and makes them drown with pressure until he gets a submission or, more often, unanimous decision.
Askren recalled that he and Masvidal had wrestled in practice and Askren said Masvidal was weak. High-level wrestling is such a difficult discipline to defend against, as we've seen with Khabib. I thought that Masvidal was a goner.
I really thought it was going to be a complete landslide for Askren. In his last fight, Askren got smashed by Robbie Lawler only to get Lawler in a choke and the fight to be stopped. It was messy, but it was his first fight at the big boy table. I thought he would dominate in his next showing.
Masvidal's gameplan allowed Askren no room to do that. It was almost a trick. To prevent Askren from wrestling, which you already know he is going to do, you just have to get him on the feet – where Masvidal is strongest. But it wasn't a contest, he just knocked him straight out. It was almost cheating, except it wasn't.
It's a tactical and well-strategized game plan that, when executed, is quick and brutal.
Askren tries to take his opponents to the ground, ground-and-pound them and get a decision or put on a submission. That's it, with little variation. Masvidal knocking out Ben Askren put a stop to that.
So did Ben Askren lose by fluke or superior gameplan?
Wrestlers often leave themselves open with wrestling stances. We saw the same thing with Lyoto Machida's recent knockout of Chael Sonnen, also by flying knee.
So Askren did his wrestling stance and Masvidal capitalized on it, with speed and precision.
People on twitter said things like 'that's wasn't even a fight', but that's exactly what it was.
That wouldn't have worked with every opponent, otherwise, Masvidal would do that every time. To be fair, he did try it with Darren Till but ended up almost kicking him in the nuts in the first minute of the fight.
This time, it worked. Next time, it may not. But Masvidal had done his homework. Long live Street Jesus.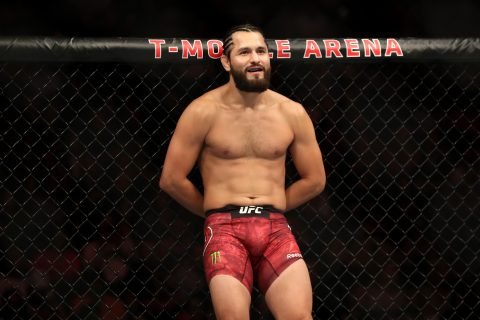 Follow me on Twitter and Instagram.
Or check out my website www.fightingforyourlife.co.uk where I talk about mental illness, MMA and boxing.