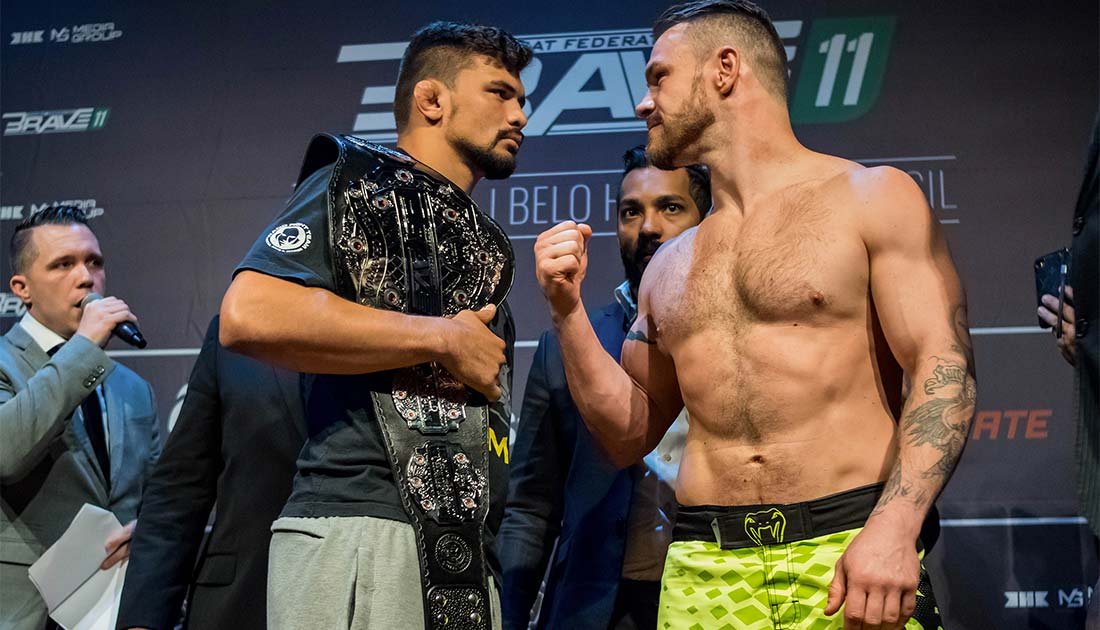 14 Apr

Brave 11 results

April 13 2018, Belo Horizonte, Brazil. Brave 11 hosted in Terrace, Mineirao Stadium at Belo Horizonte, Brazil concluded with Lucas Martins capturing the new interim lightweight championship. He defeated the 2016 Brazilian Fighter of the Year, Luan Santiago by TKO with seconds to spare in the end of the fifth and final round. In the co-main event, Klidson de Abreu retained the championship as he submitted Matt Baker to a vicious Armbar. In a true display of heart, Ahmed Amir accepted the fight despite Cleiton SIlva missing his weight, however the fight ended in a disappointing note as Amir lost the bout via doctor stoppage.

In other priority bouts, MMA veteran Gesias Cavalcante was knocked out by Ervian Pereira, while the 9-time IBJJF champion, Bruno Malfacine lived up to the hype as he submitted Rafael Pereira in the very first round to an Armbar. Arnold Quero stood out as the sole non-Brazilian fighter to secure a victory in the fight card as he secured his first victory in Brave Combat Federation by way of split decision. Georges Bardawil showcased an overwhelming performence which was edged out in the judges scorecard to Soares. The first bout featuring women strawweight fighters ended with Luana Pinheiro submitting Elaine Leal in the first round.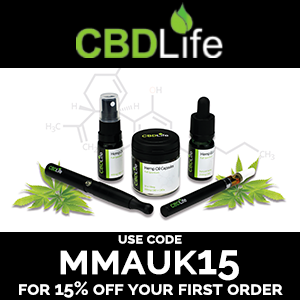 10 Brazilian fighters emerged victorious out of 11 bouts conducted during the fight night. The fight night showcased high rate of finishes with nine out of eleven fights ending up in either knockouts or submissions. Five fights ended up in knockouts, while four fights were ended by submissions and only two fights went the distance to the judges scorecard.
Brave 11 Results
Lucas Martins defeated Luan Santiago by TKO – Round 5
Klidson de Abreu defeated Matt Baker by submission (Rear Naked Choke) – Round 1
Erivan Pereira defeated Gesias Cavalcante by KO – Round 2
Bruno Malfacine defeated Rafael Pereira by submission (Armbar) – Round 1
Cleiton Silva defeated Ahmed Amir by TKO (doctor stoppage) – Round 2
Carlos Soares defeated Georges Bardawil by unanimous decision
Bruno Assis defeated Douglas Carvalho by submission (Armbar) – Round 1
Marcel Adur defeated Fernando Lourenço by TKO – Round 2
Rodrigo Cavalheiro defeated Alessandro Gambulino by TKO – Round 1
Luana Pinheiro defeated Elaine Leal by submission (Guillotine Choke) – Round 1
Arnold Quero defeated Caio Gregório by split decision
MMA fan from Glasgow, Scotland.